30 Great Valentine Recipes
Just in case you haven't given Valentine's Day a thought yet, I'm here to tell you that it's almost here!! Do you have any idea what you're gonna make for that special someone? Don't worry I have you covered!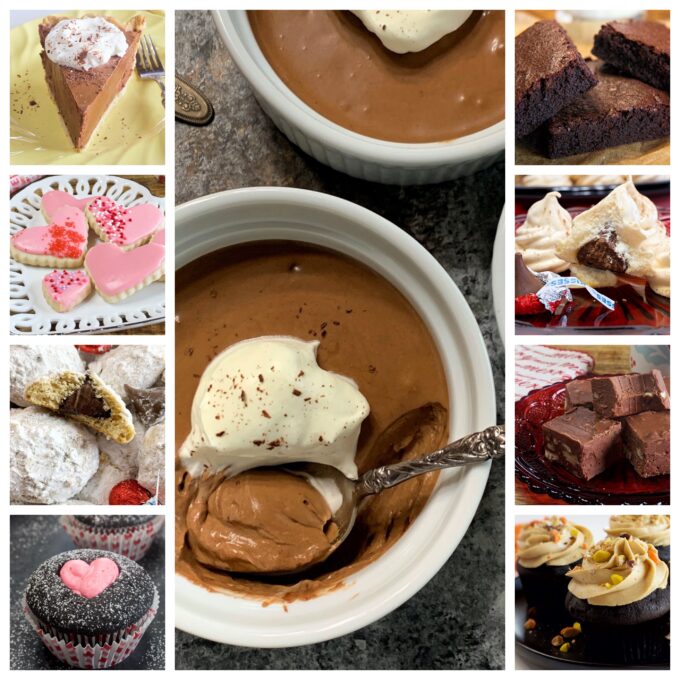 I've rounded up all my favorite Valentine recipes here and of course, they include lots of chocolate. There are 30 mouthwatering recipes here, and I think you'll have a hard time deciding your favorite! Let's get started!
Valentine Butter Cookies
These Valentine Butter Cookies will totally melt in your mouth. They are so buttery and soft with a buttery icing as well. They also get better each day after they are made. This is my most popular and most requested cookie recipe!
Perfect Fudgy Cocoa Brownies
Using no leavening agent makes these Perfect Fudgy Cocoa Brownies super dense and fudgy, and the flavor…just pure dark bittersweet cocoa! They are a chocolate lover's dream!!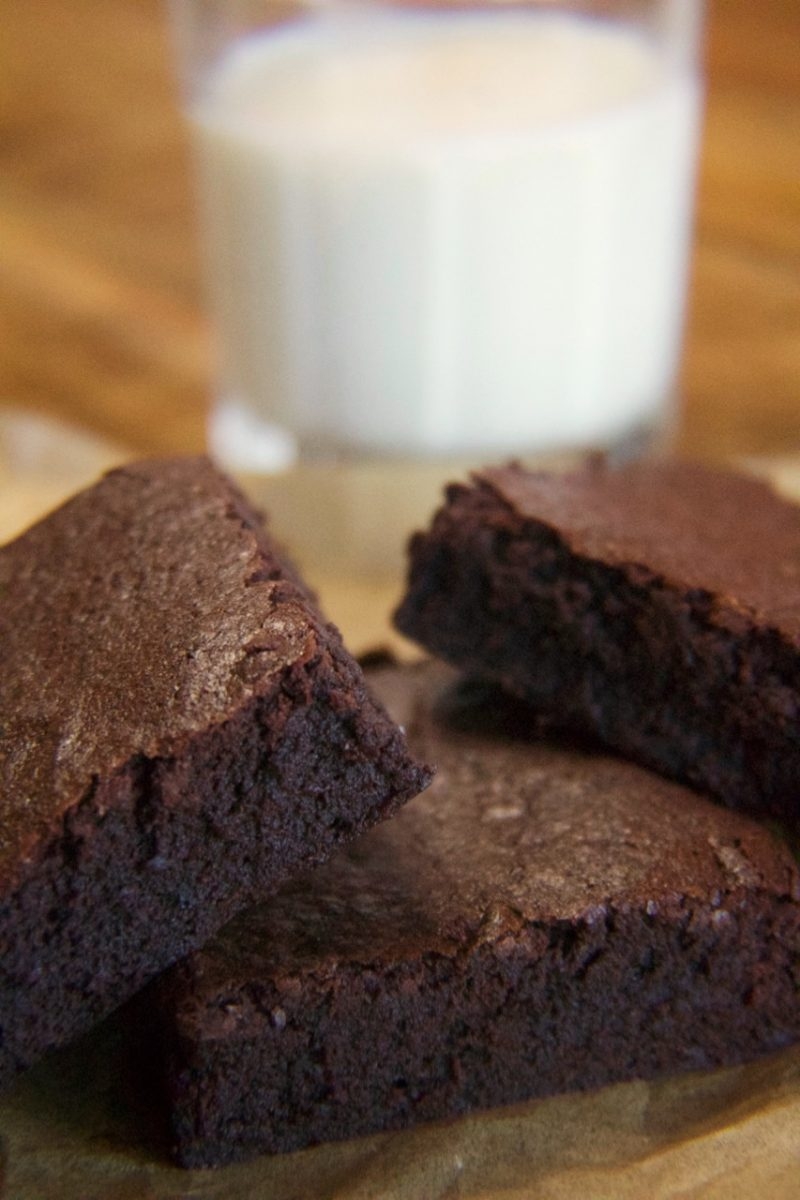 Hidden Kiss Cookies
These Hidden Kiss Cookies present soft flavorful cookies that have a Hershey's kiss hidden inside, and the warm cookies get dipped in powdered sugar. These cookies are delicious with a glass of milk!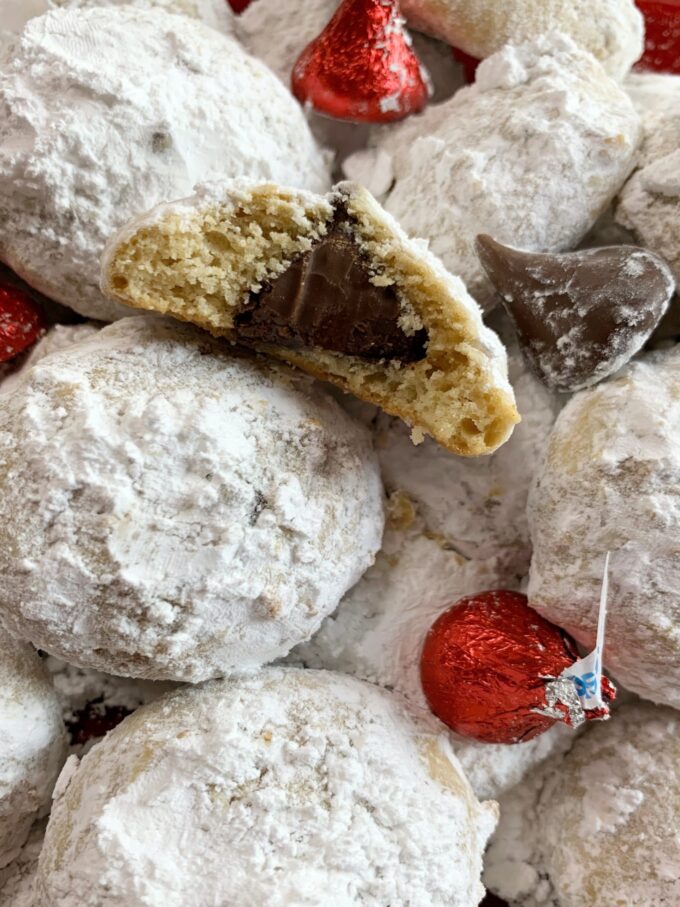 French Silk Pie
This French Silk Chocolate Pie is five great things wrapped into one…light, silky, thick, rich, and oh so chocolaty. Oh, and don't worry the eggs get cooked in this version, so don't be afraid to eat the whole pie in one sitting!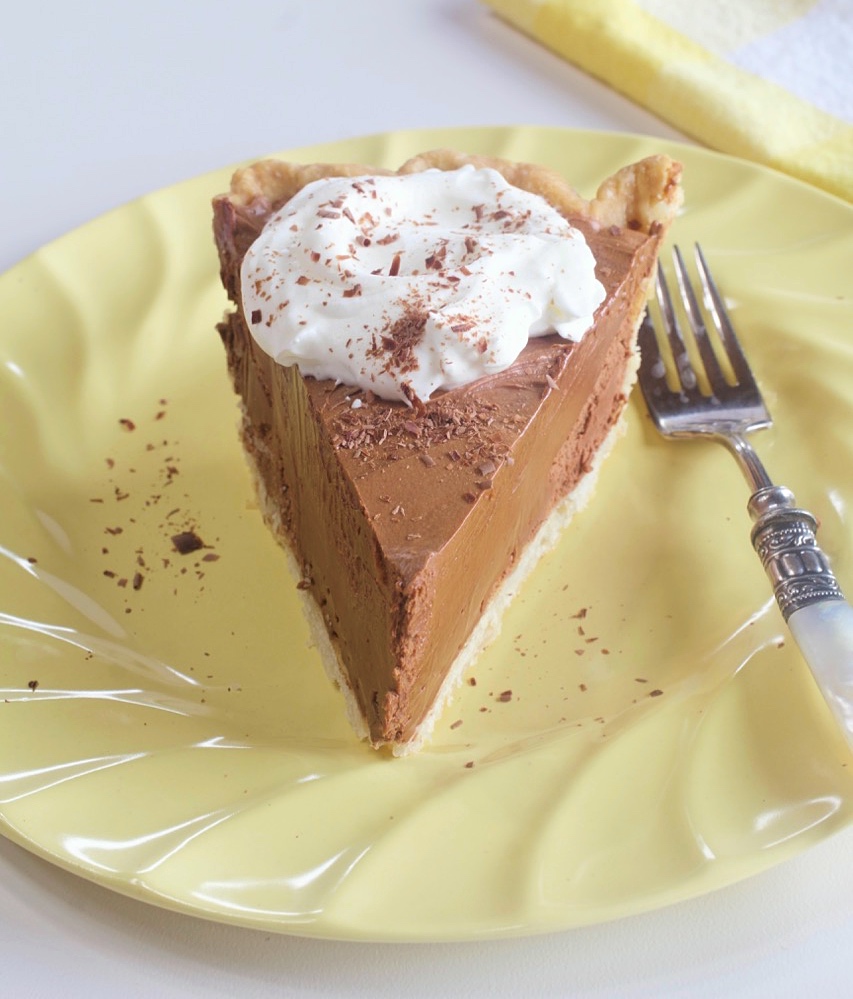 Chocolate Mousse
This Chocolate Mousse is the richest and most delectable chocolate dessert you will ever eat. It's light, airy, and silky smooth, not to mention it has a perfect bittersweet chocolate flavor. It's the perfect dessert to impress a chocolate lover.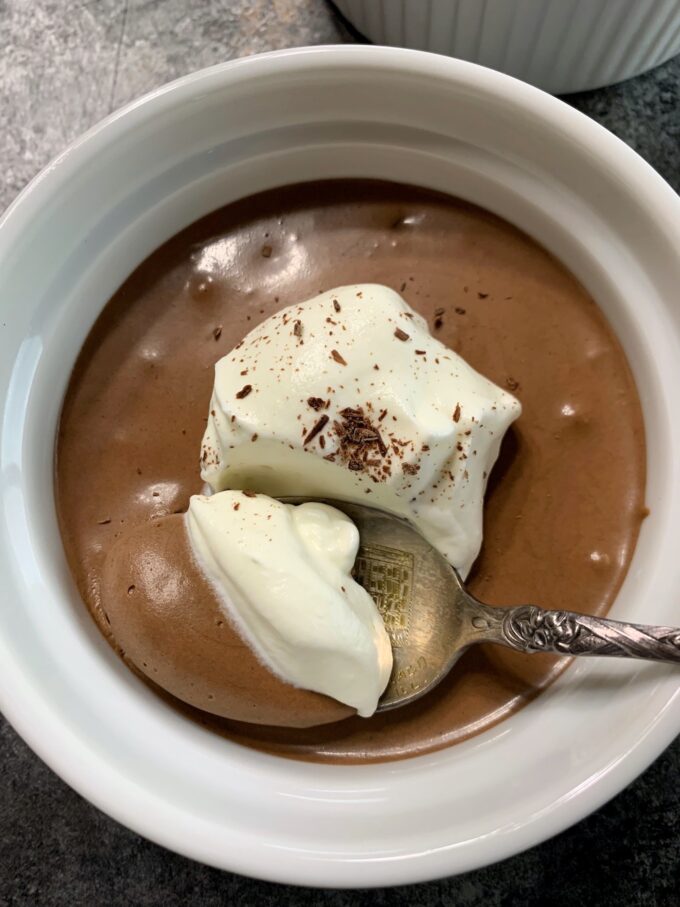 Chocolate Chip Pancakes
These homemade Chocolate Chip Pancakes are light, fluffy, and crispy around the edges, and studded with melty chocolate chips. They are super easy to make and a great weekend breakfast treat for someone special.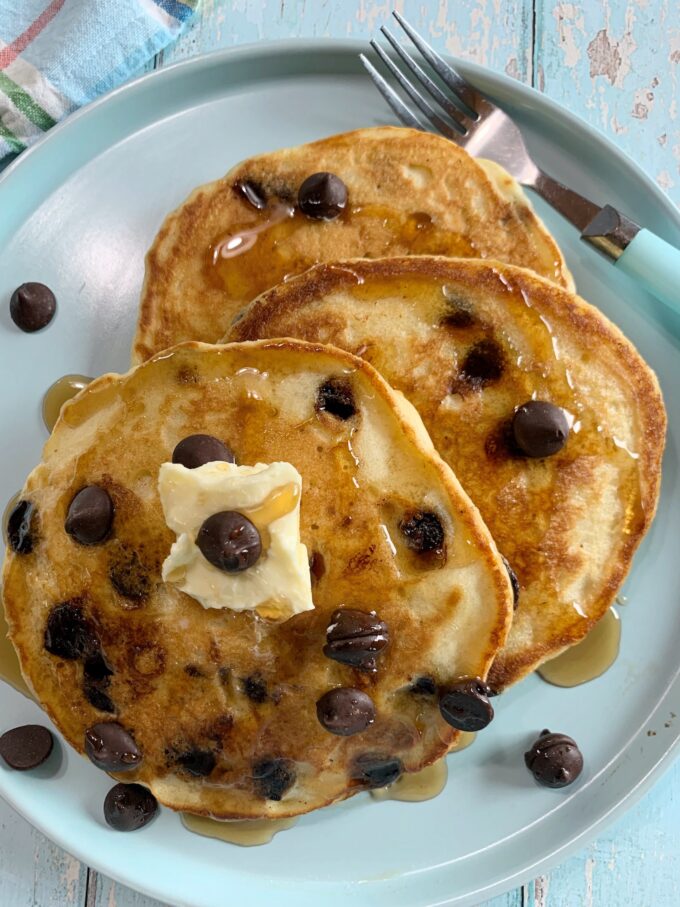 Bleeding Heart Cookies
These Bleeding Heart Cookies are buttery shortbread hearts with a raspberry center and a drizzling of glaze on top. They're a perfect cookie for Valentine's Day!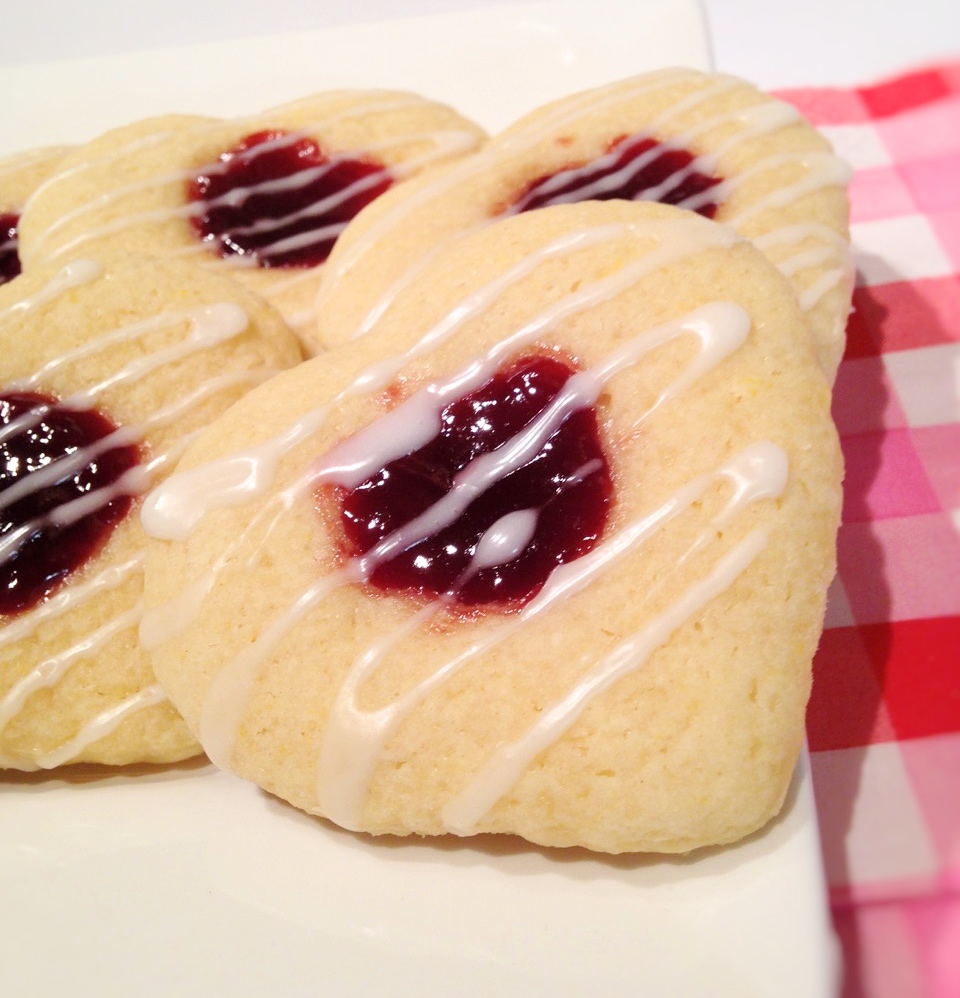 Dark Chocolate Cupcakes with Peanut Butter Frosting
These Dark Chocolate Cupcakes with Peanut Butter Frosting are dark, moist, and covered with creamy peanut butter frosting, and we all know peanut butter is the perfect complement to chocolate. These cupcakes will put a smile on anyone's face!
Texas Sheet Cake
Texas Sheet Cake is moist and fudgy with a melt-in-your-mouth cocoa icing and it literally disappears within minutes! It's also super easy to make!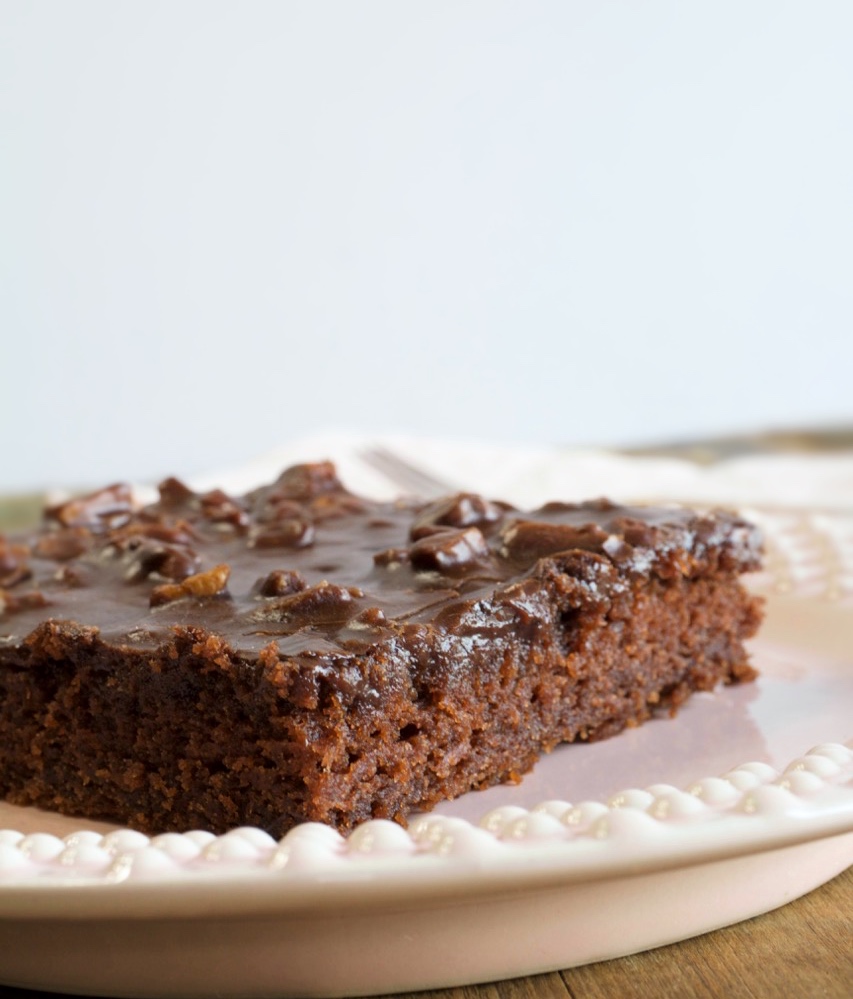 Fudgy Marbled Cocoa Brownies
These Fudgy Marbled Cocoa Brownies are moist, rich, and made with pure bittersweet cocoa and there's a delicious cream cheese filling marbled throughout each brownie. Simply delicious!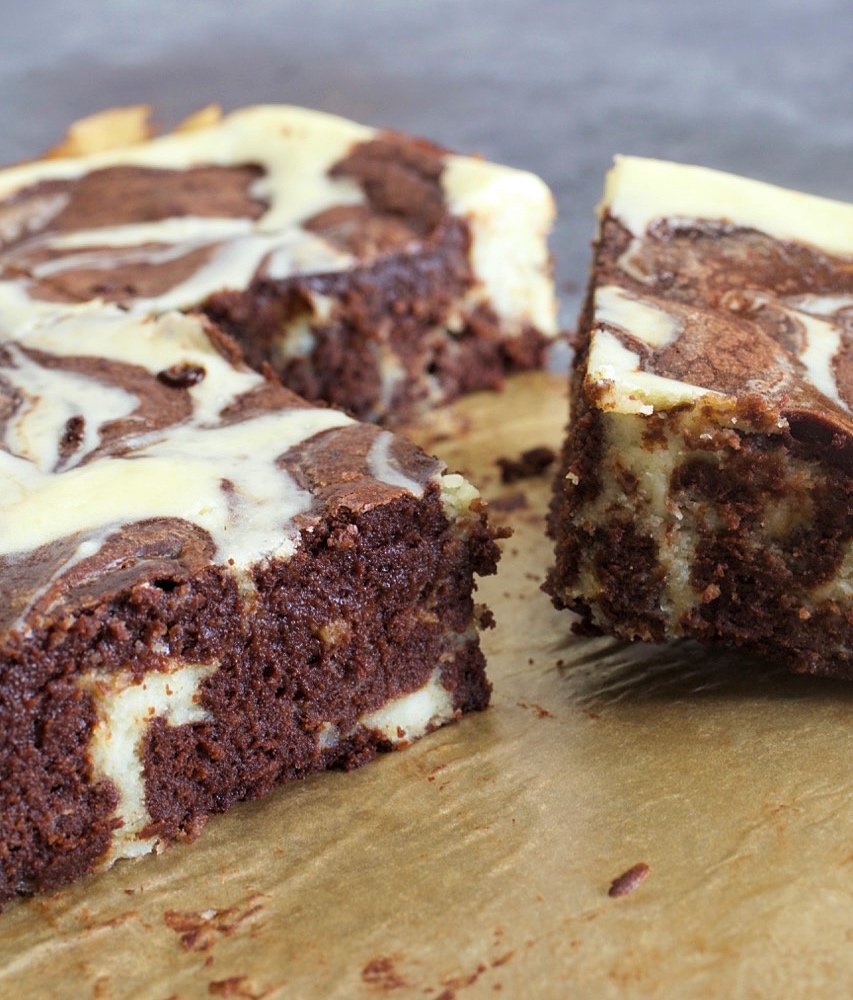 Chocolate Kiss Meringue Cookies
These Chocolate Kiss Meringue Cookies are light and crispy on the outside and soft and chewy on the inside and they have a chocolate kiss hidden inside. They are such a delightful little cookie to make and aren't heavy or overly sweet.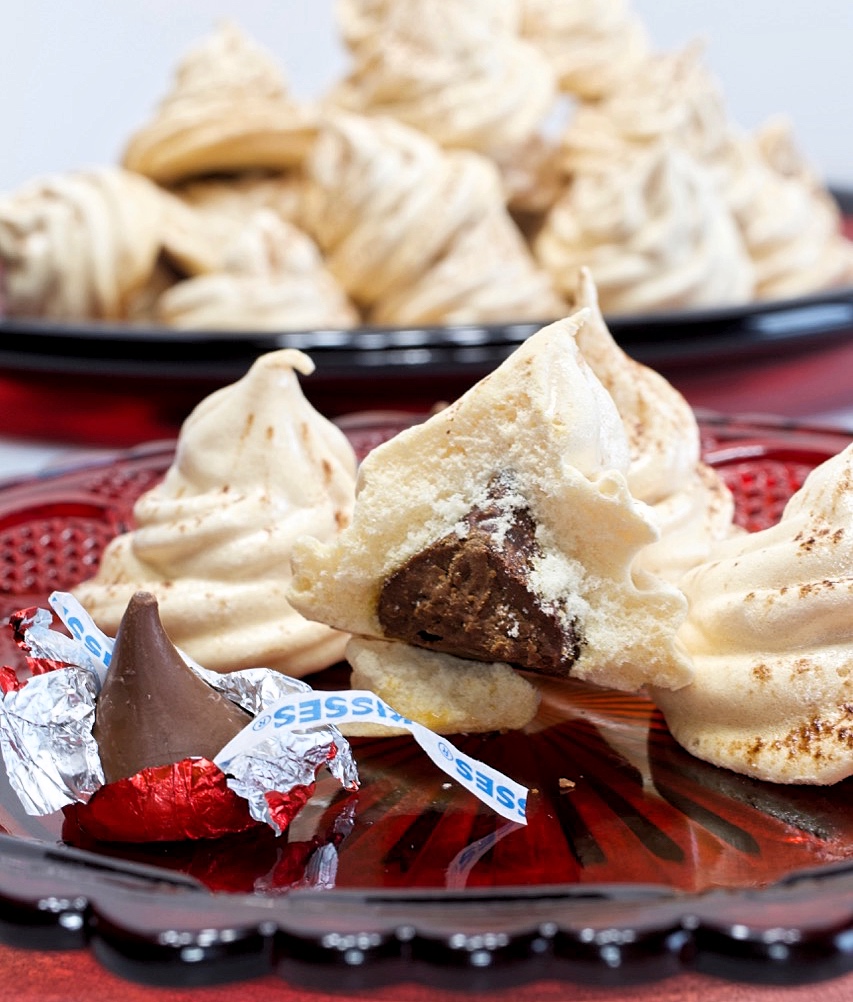 Chocolate Fantasy Fudge
Chocolate Fantasy Fudge is a very creamy and super easy to make fudge. You don't need a candy thermometer for this fudge and it only cooks for 4 minutes. This is the perfect fudge recipe for the beginner candy maker it's SO good!
Chocolate Peanut Butter Hi-Hat Cupcakes
These Chocolate Peanut Butter Hi-Hat Cupcakes are to die for! Can't you just imagine biting through a bittersweet shell of chocolate until you reach a creamy peanut buttery surprise inside and all of this goodness is piled high on top of a moist dark chocolate cupcake? Whew!!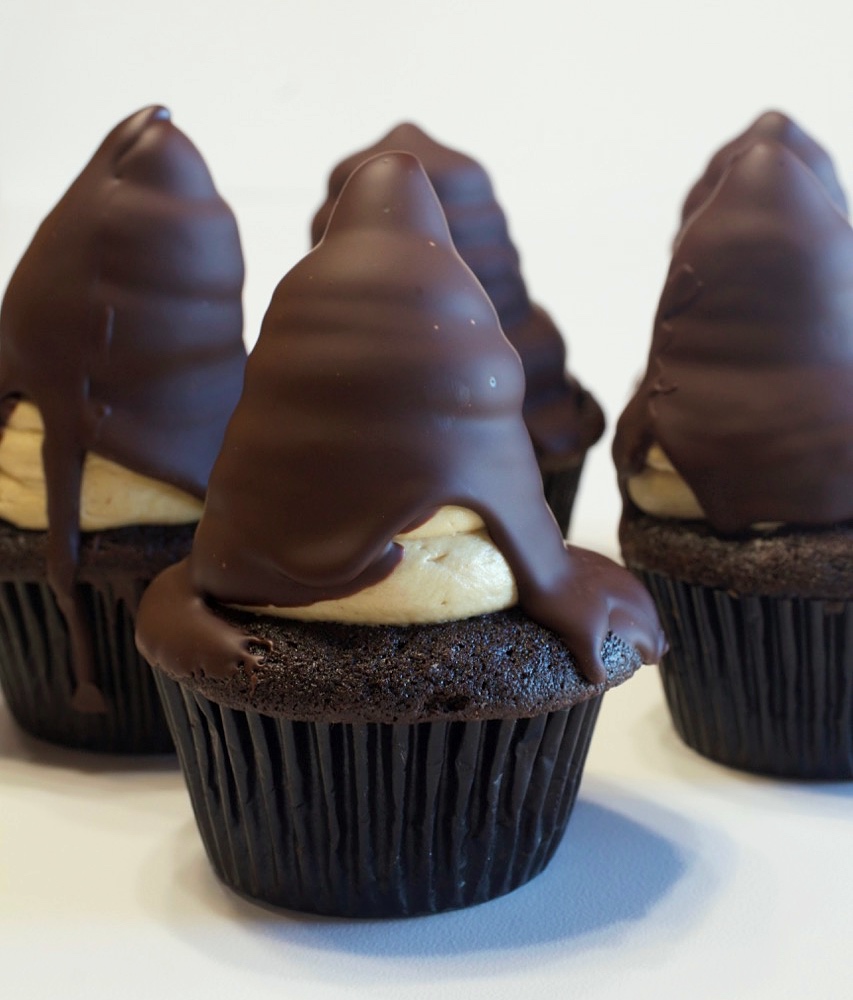 Homemade Thin Mint Cookies
These Homemade Thin Mint Cookies are an easy recipe made with dark Dutch cocoa, peppermint extract, and melted dark chocolate. If you love those famous Girl Scout Thin Mints, you'll love these, and you can eat these cookies fresh any time of year!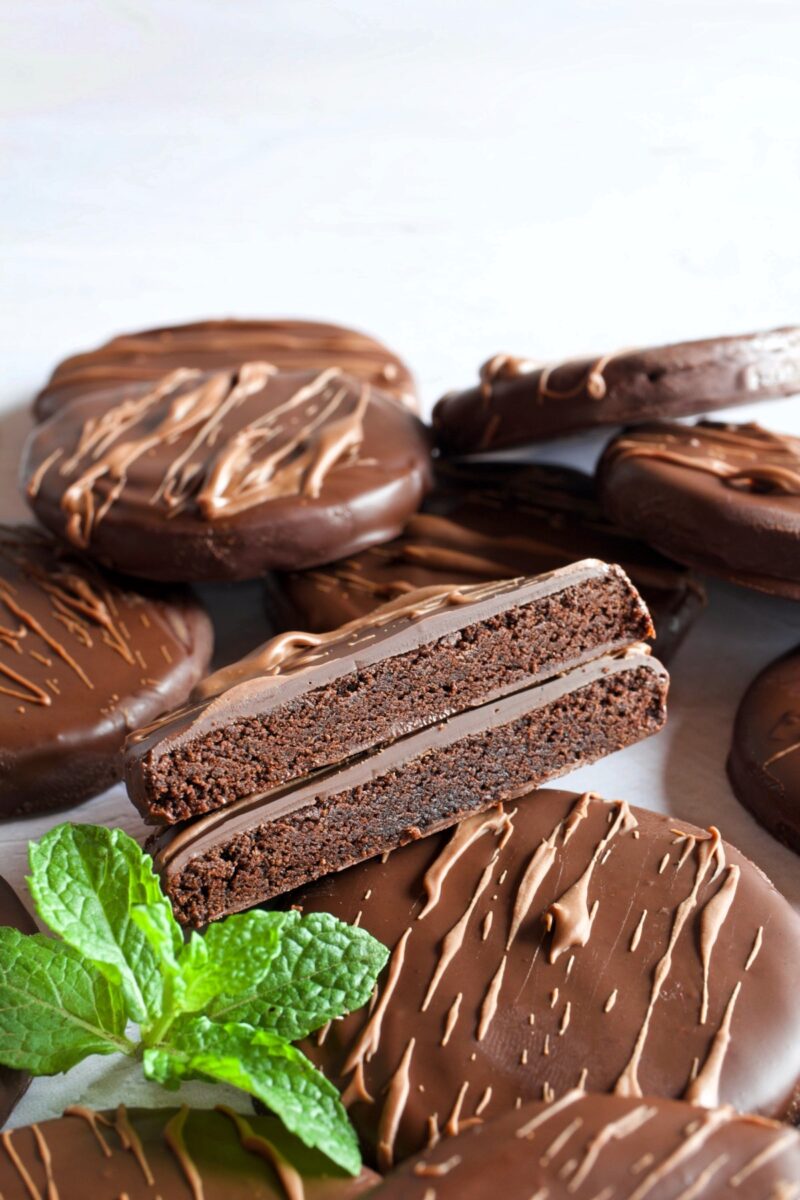 Chocolate Chiffon Pie
This Chocolate Chiffon Pie doesn't get baked in the oven and it's super easy to make. It has a light texture and a perfect bittersweet flavor. Top it with some freshly whipped cream for the perfect finish!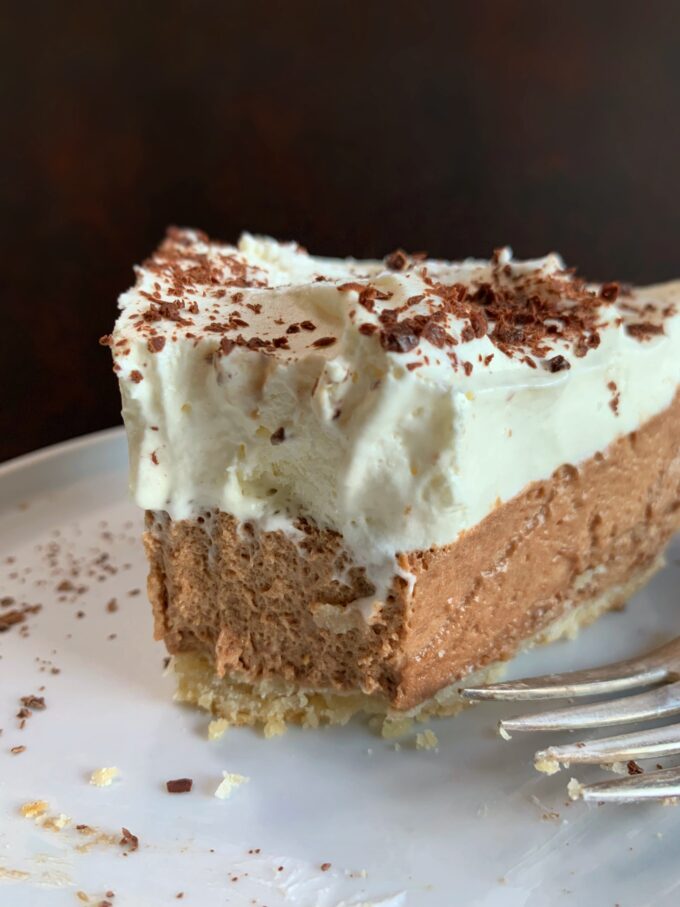 Chocolate Oatmeal No-Bake Cookies
These vintage Chocolate Oatmeal No Bake Cookies are fudgy and delicious and take 10 minutes to make. They are perfect anytime you're craving a chocolate fix!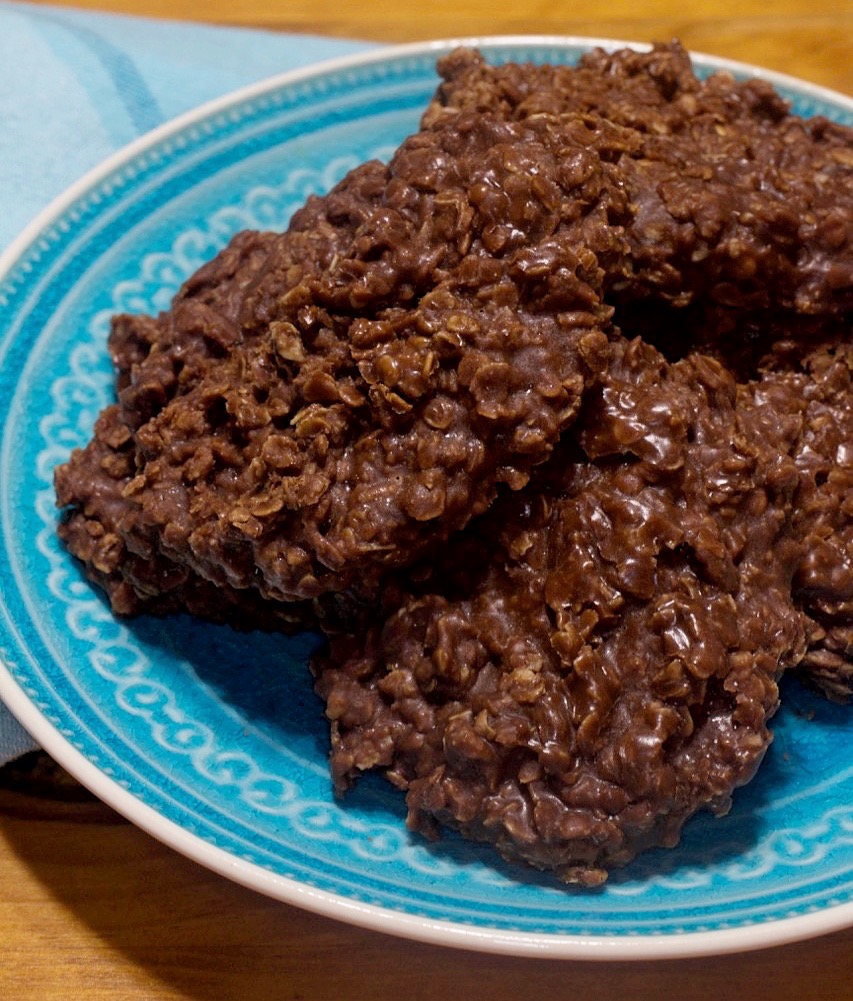 Chocolate Valentine Cupcakes
These super moist Chocolate Valentine Cupcakes are the perfect Valentine's treat. They're super easy to make and the pink buttercream gets piped right into the cupcake. Let the kids help make these fun cupcakes!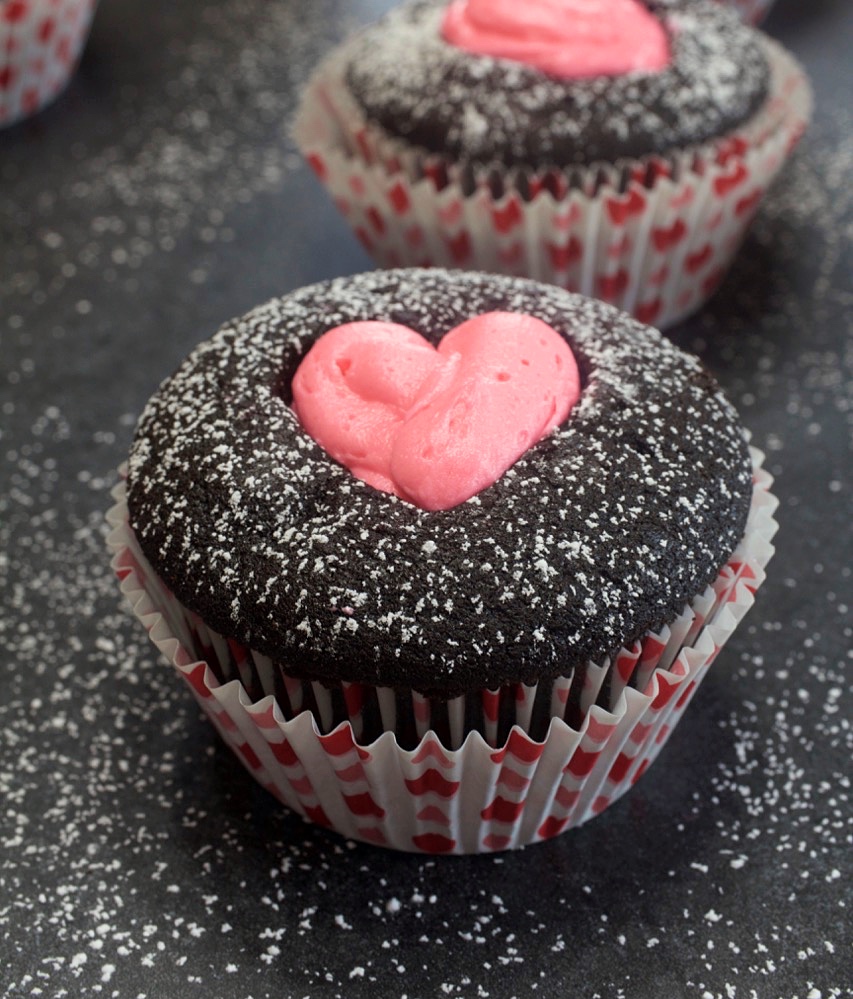 Dark Chocolate Mug Cake
This Dark Chocolate Mug Cake is the perfect quick dessert to satisfy your chocolate craving. It's dark, rich, moist, and fudgy, and it takes less than two minutes to cook in the microwave! Make two and share one with someone special!!!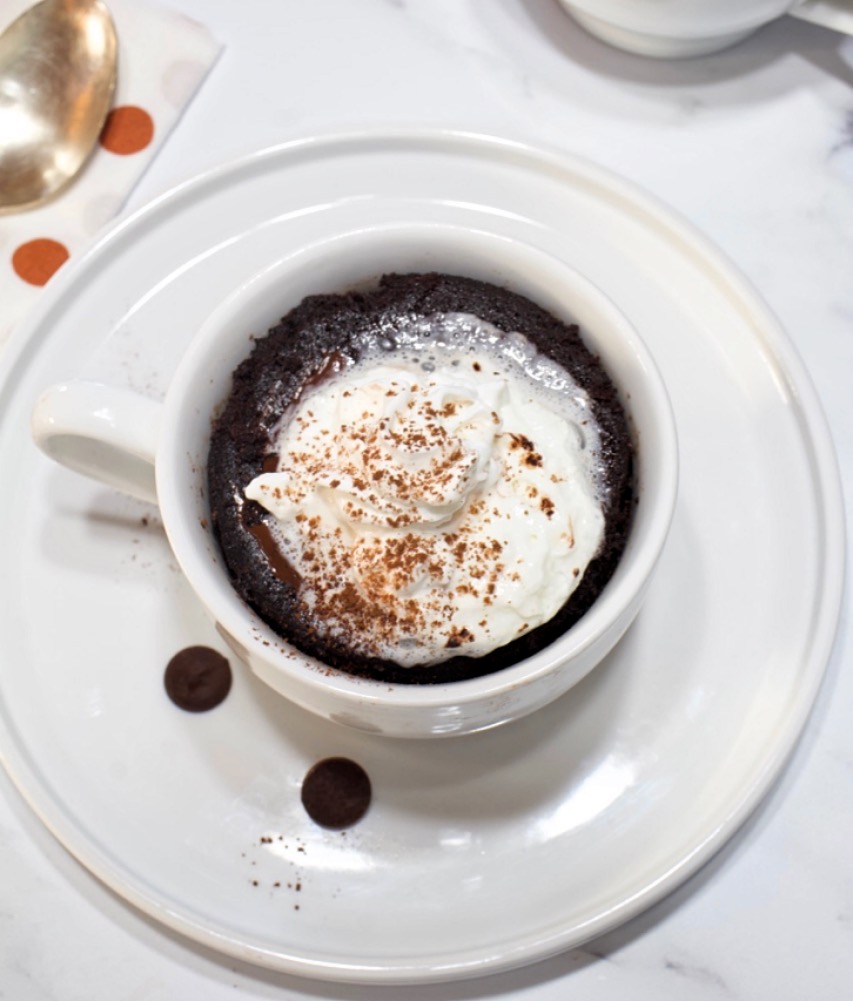 Strawberry Marshmallows
Biting into one of these Strawberry Marshmallows is like biting into a large spongy, pillowy cloud and if that's not enough goodness try dipping them in some dark chocolate! Melt-in-your-mouth delicious!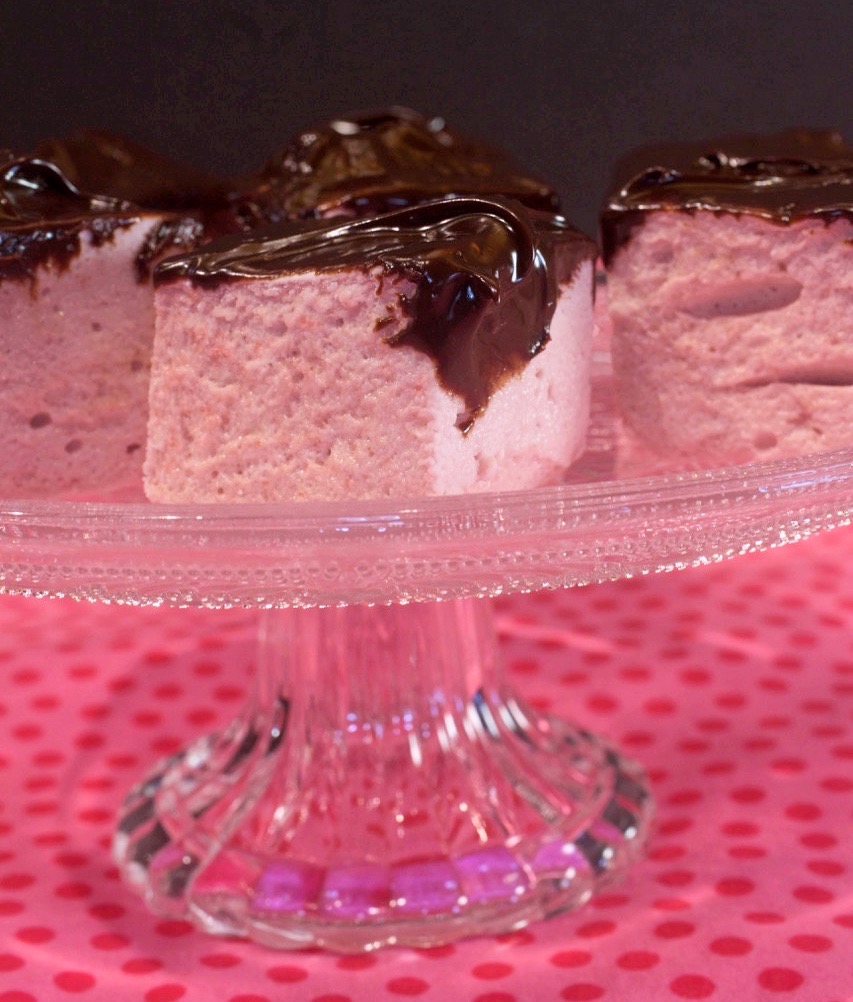 Super Moist Chocolate Mocha Cupcakes
The addition of coffee enhances the chocolate flavor of these dark and Super Moist Chocolate Mocha Cupcakes and their creamy delectable mocha frosting melts in your mouth. A great cupcake to make for Valentine's Day!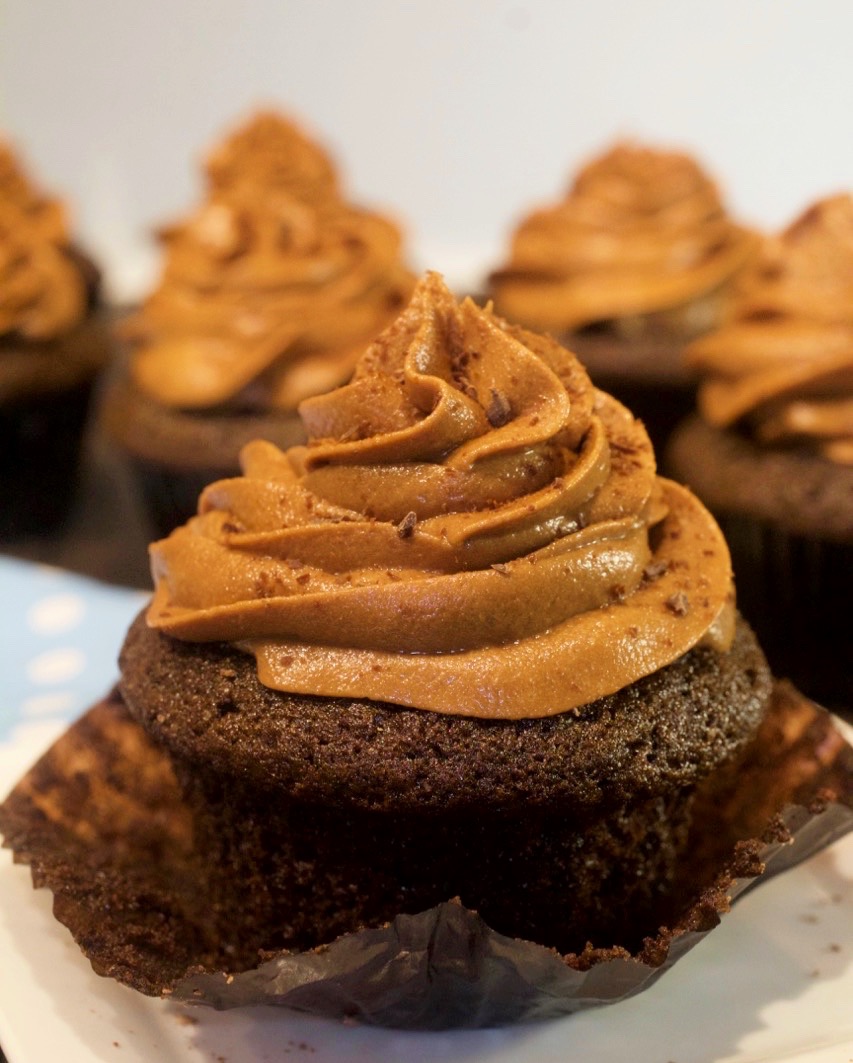 Old Fashioned Cinnamon Gumdrops
These Old Fashioned Cinnamon Gumdrops with pure cinnamon oil are so much better than store-bought. They are soft and chewy and perfect for kids or a special someone.
Chocolate Cake Roll
Chocolate Cake Roll is the perfect dessert when you want your guests or special someone to think you spent all day maing a complicated dessert for them. It's really not complicated at all and it's totally delicious! Make this scrumptious dessert for the chocolate lovers in your life!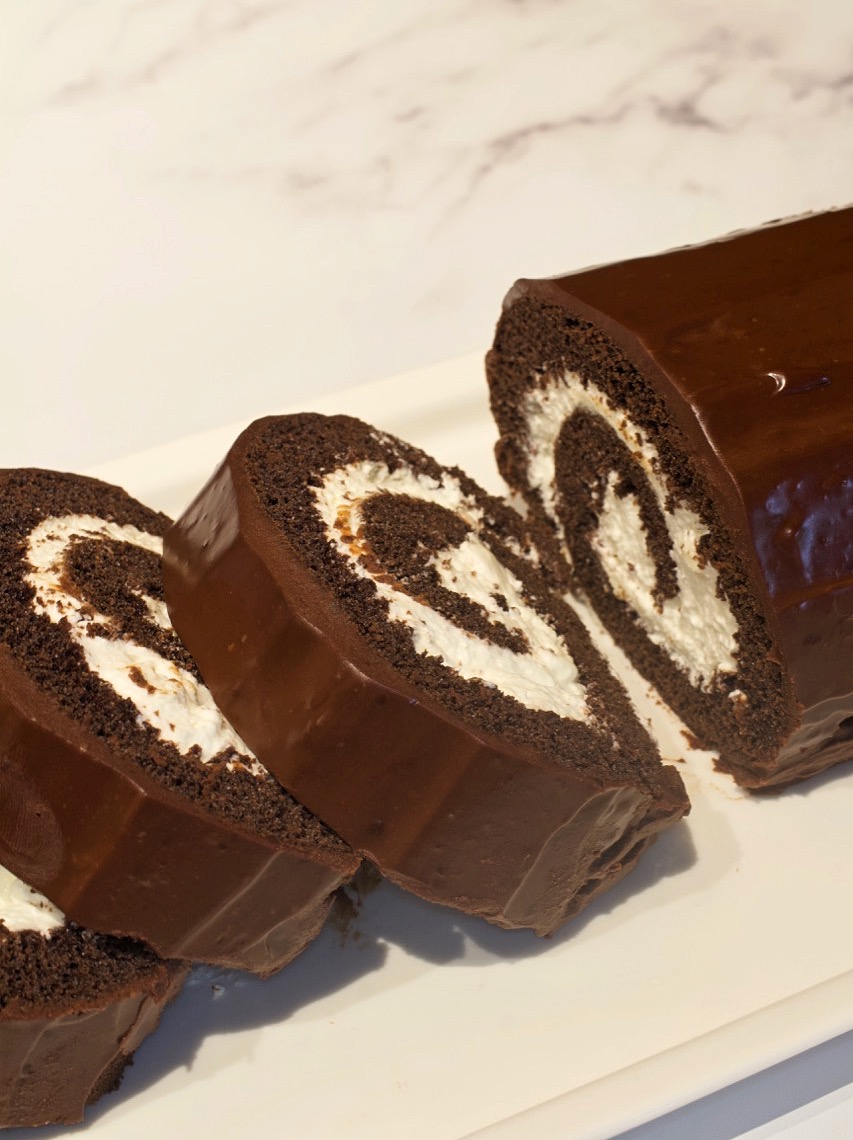 Cocoa Brownies with Coconut Pecan Frosting
These Cocoa Brownies with Coconut Pecan Frosting are moist and dense and made with pure bittersweet cocoa, and this classic frosting that we all know and love is perfect for spreading thick on these scrumptious brownies!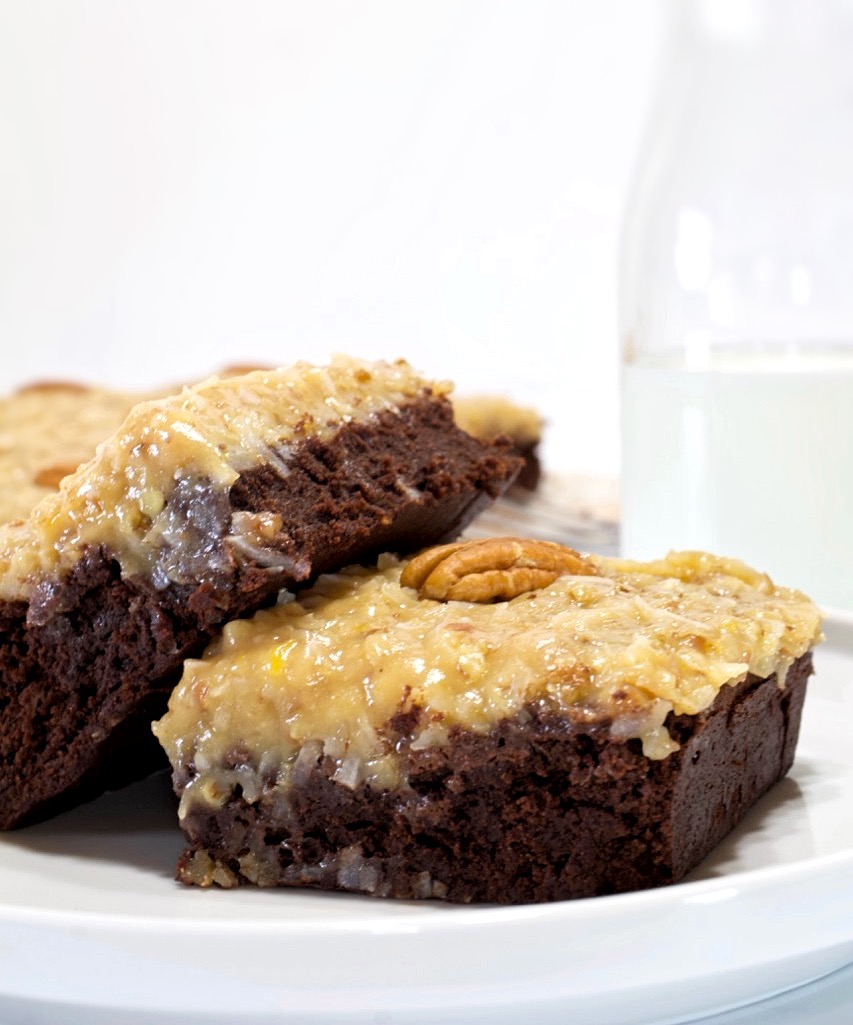 Bakery Style Chocolate Chip Cookies
Ultra big & thick Bakery Style Chocolate Chip Cookies are golden brown around the edges with ooey-gooey centers. 'Nuf said!!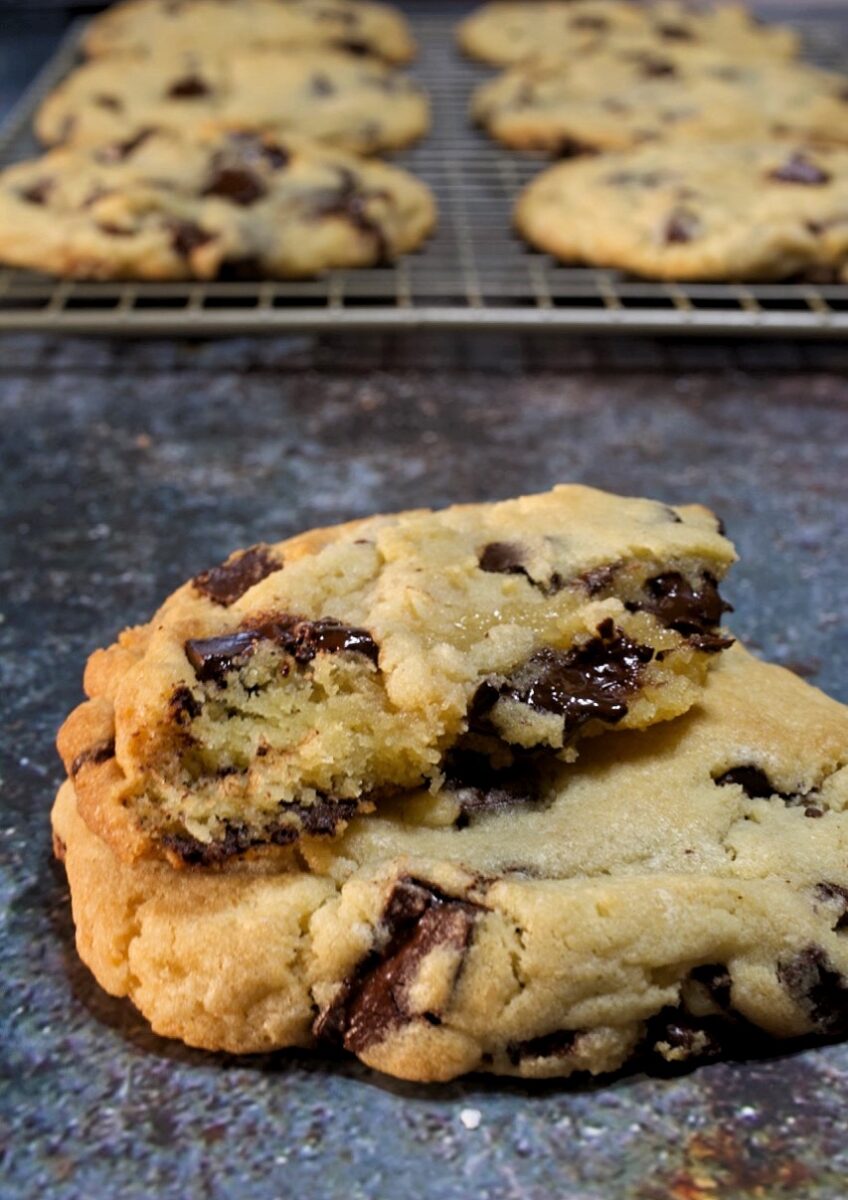 Thin and Chewy Chocolate Chip Cookies
These Thin & Chewy Chocolate Chip Cookies are thin yet still chewy and SO buttery, and they still have room for lots of chocolate. Just wait until you smell them in the oven! Thin, chewy, and buttery heaven!!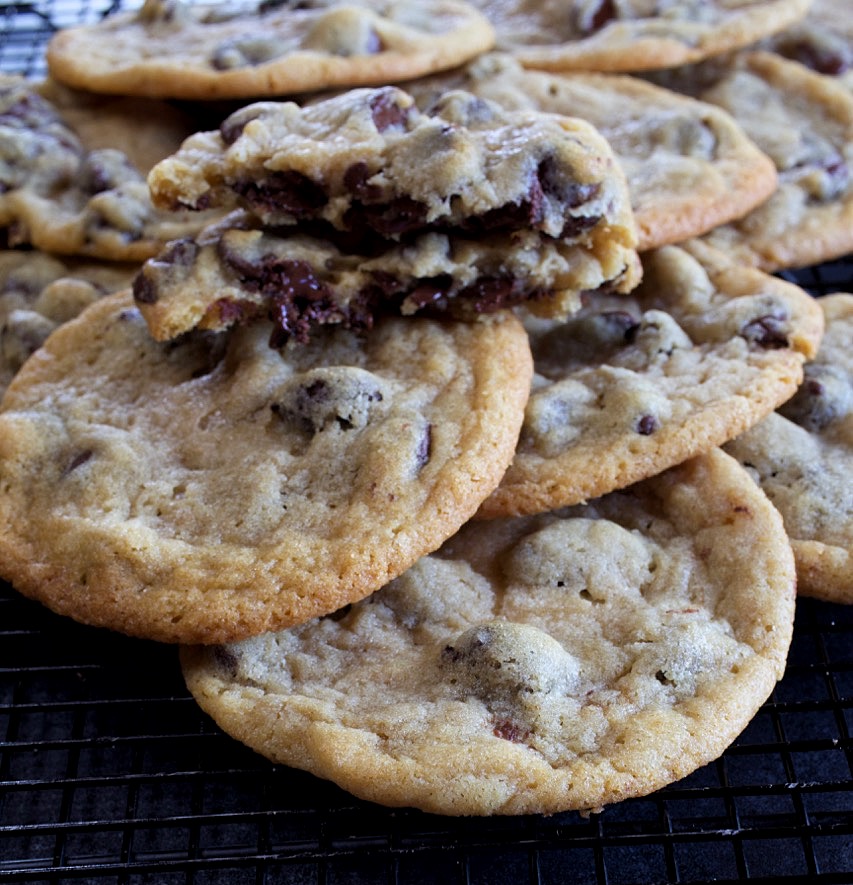 Old Fashioned Chocolate Cream Pie
This Old Fashioned Chocolate Cream Pie is made with pure rich cocoa powder and it's silky smooth and easier to make than you might think. The filling is poured into a homemade pie crust, just like your grandma made. You can finish it with freshly whipped cream or homemade meringue.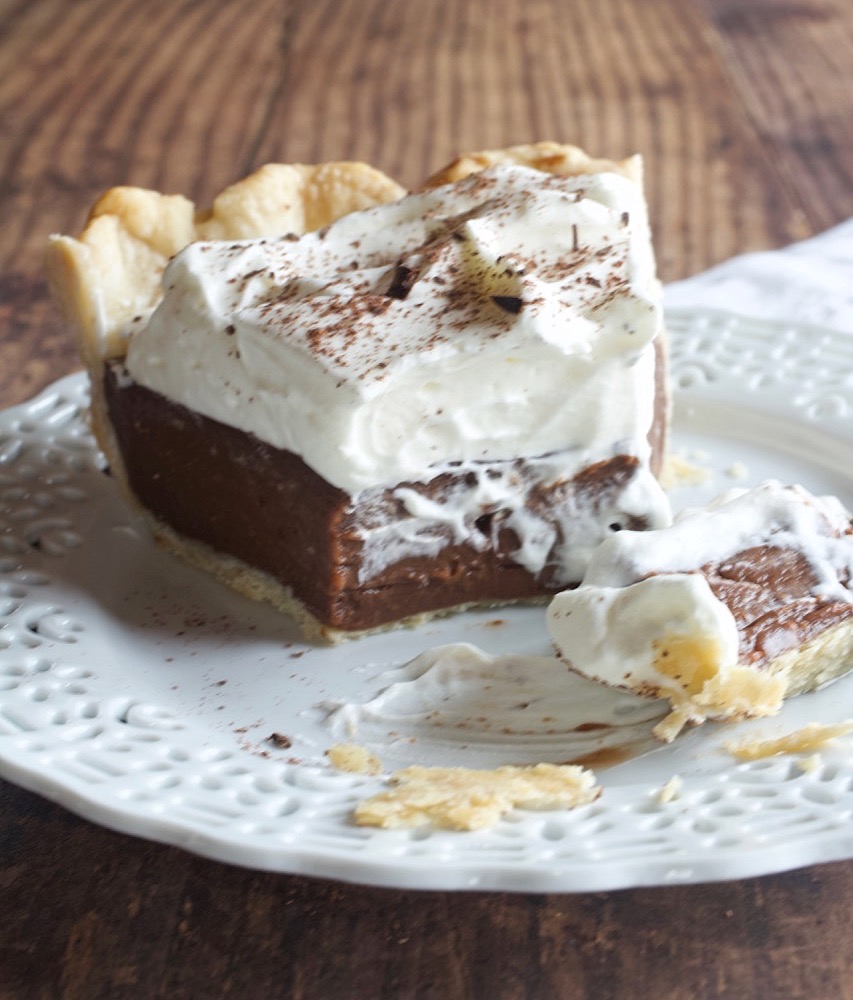 Hershey's Old Fashioned Cocoa Fudge
Hershey's Old Fashioned Cocoa Fudge is made with pure unsweetened Hershey's cocoa and with each creamy bite you experience nothing but that pure rich cocoa flavor. No corn syrup, chocolate chips, or marshmallow creme. Just pure cocoa goodness!!
Dark Chocolate Truffles
Roll these silky smooth Dark Chocolate Truffles in cocoa, nuts, coconut, sprinkles, or your favorite coating. The options are endless! Make a variety and place them in a gift box for someone special!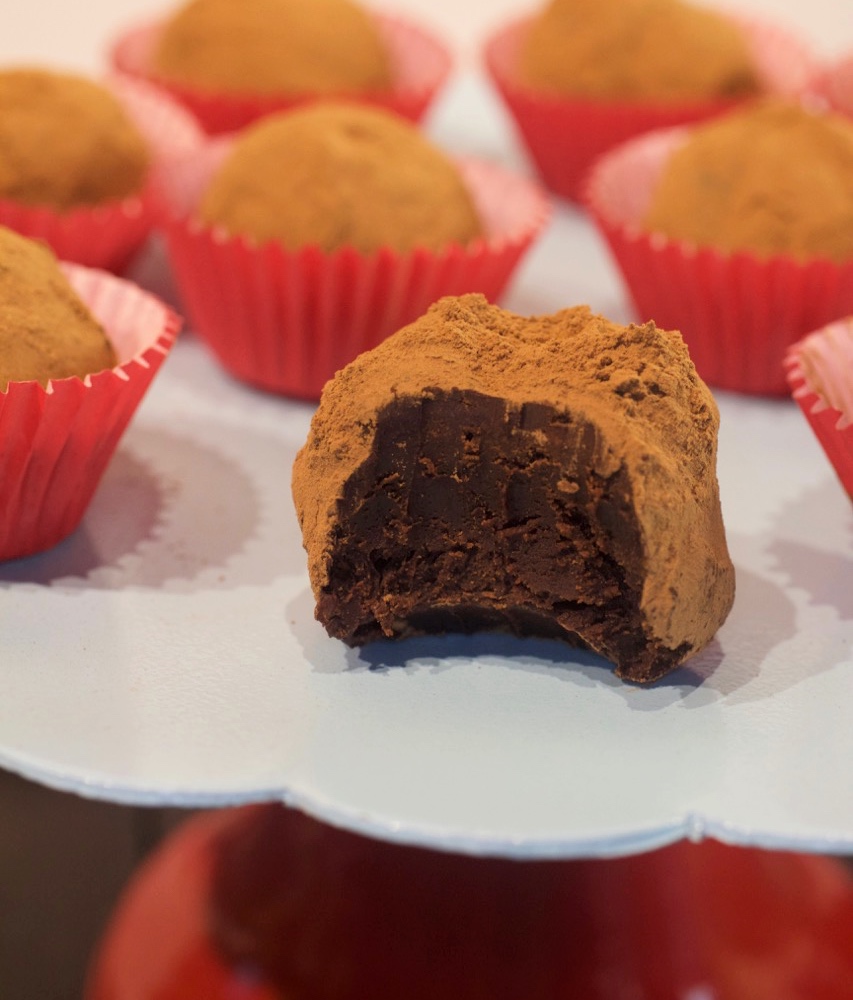 Cocoa Peanut Butter Fudge
This creamy Cocoa Peanut Butter Fudge is the best combination of two worlds…dark bittersweet cocoa and creamy peanut butter. Now you can enjoy chocolate and peanut butter fudge at the same time!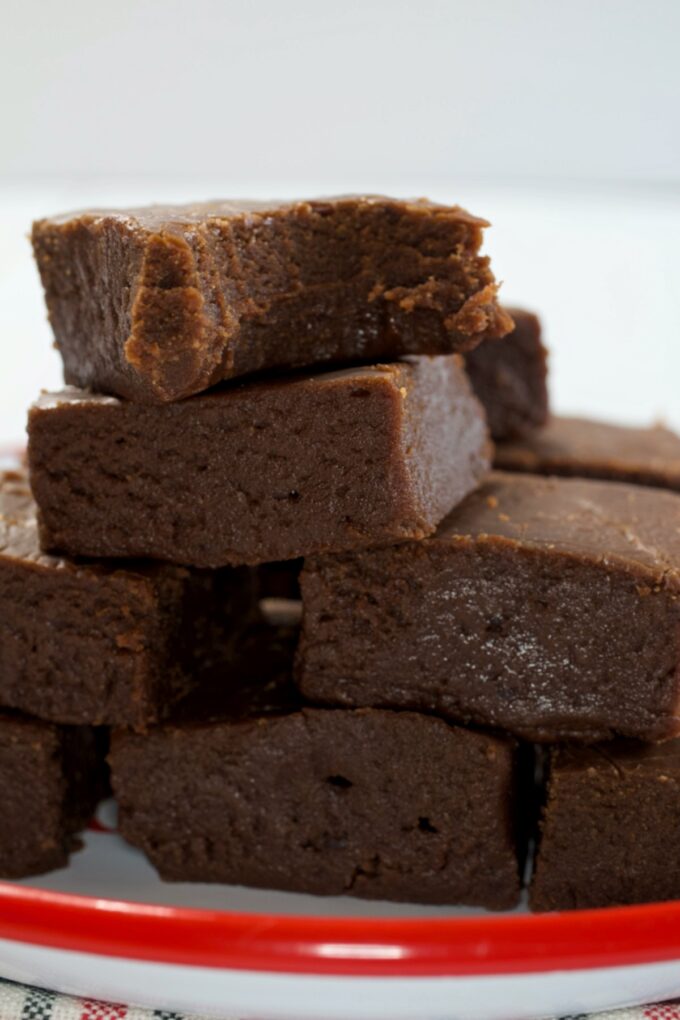 Published: January 21, 2022 ·  Modified January 11, 2023 by Cindy Gibbs
There may be affiliate links in this post. We are a participant in the Amazon Services LLC Associates Program, an affiliate advertising program designed to provide a means for us to earn fees by linking to Amazon.com and affiliated sites.