Cocoa Peanut Butter Fudge
This creamy Cocoa Peanut Butter Fudge is the best combination of two worlds…dark bittersweet cocoa and creamy peanut butter.  Now you can enjoy chocolate and peanut butter fudge at the same time!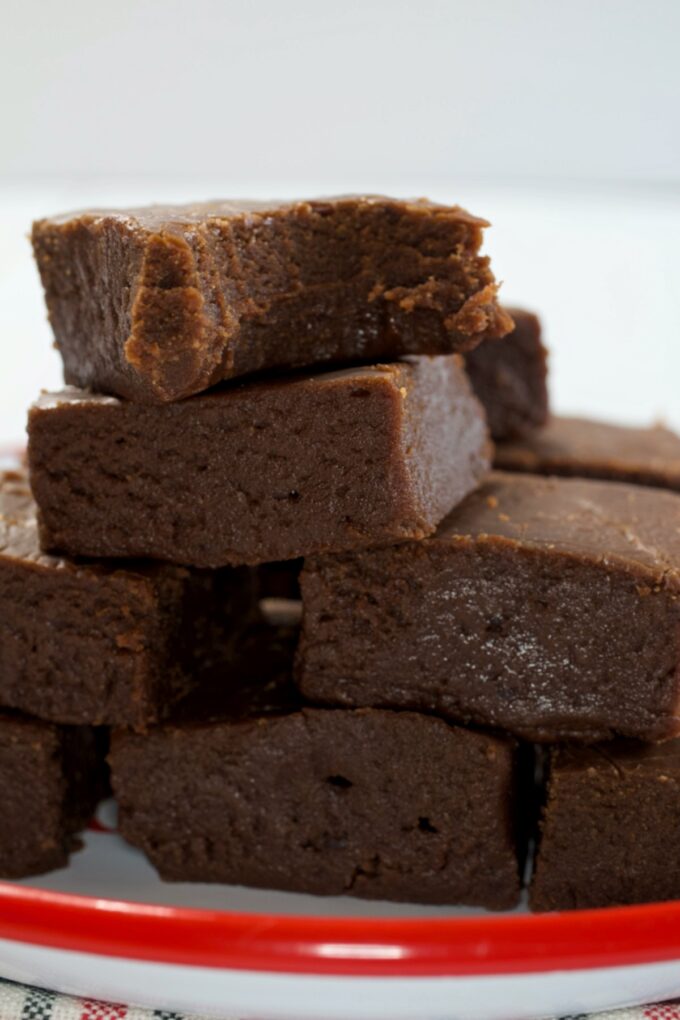 What do you get when you add peanut butter to pure Cocoa Fudge?  The most wonderful peanut butter and chocolate combo ever!!  I love the taste of pure bittersweet Cocoa Fudge, and I love the taste of pure Peanut Butter Fudge, and when you combine the two, the flavor is absolutely DIVINE!!  This recipe also has a touch of salt, just enough to really compliment the flavor and level out the sweetness.  It's perfect!!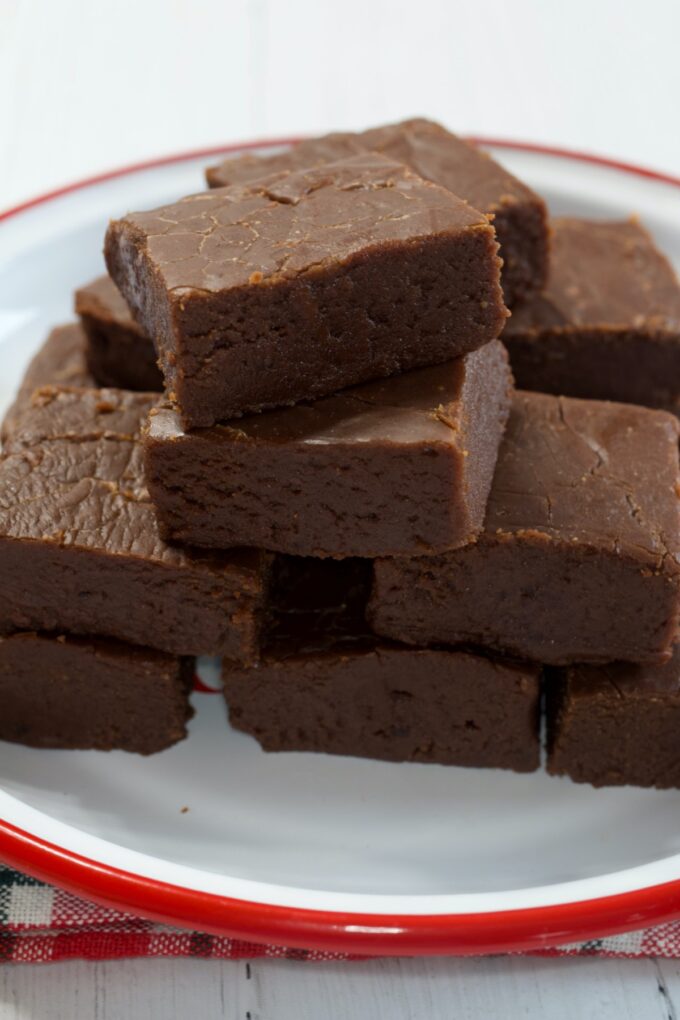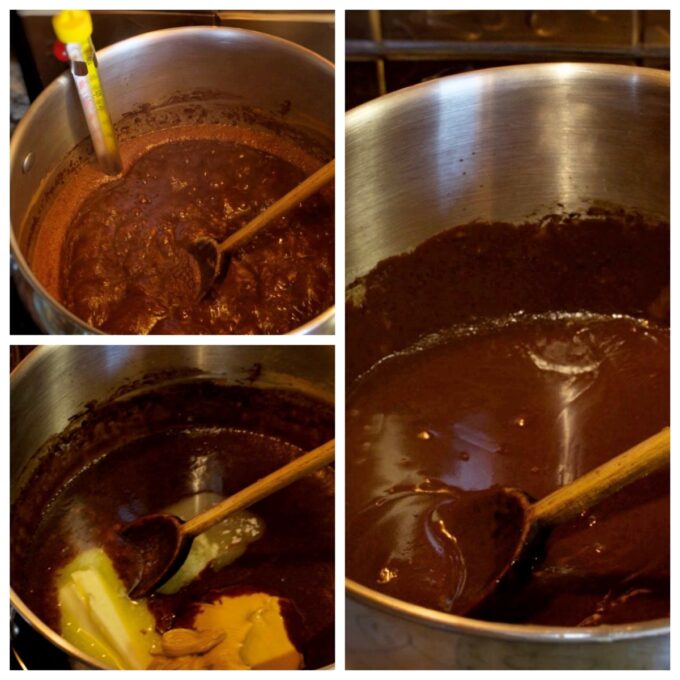 No, this recipe isn't one of those quick 5-minute microwave recipes.  It gets cooked on the stove but it only takes about 15 minutes and when you bite into a piece of this fudge, you'll know it's made the old-fashioned way.
As with most candy recipes, this recipe is really not hard to make.  You just need to make sure you use an accurate candy thermometer or know how to test the candy in cold water.
Candy Making Tips:
Make sure your candy thermometer is accurate before using it.  It's very easy to test your candy thermometer.  Click here to see how to calibrate your candy thermometer.
If you've never tested candy in cold water, you might want to experiment a few times by mixing sugar and water and cooking it to a certain temperature, such as a soft ball stage.  Click here to learn more about testing candy in cold water.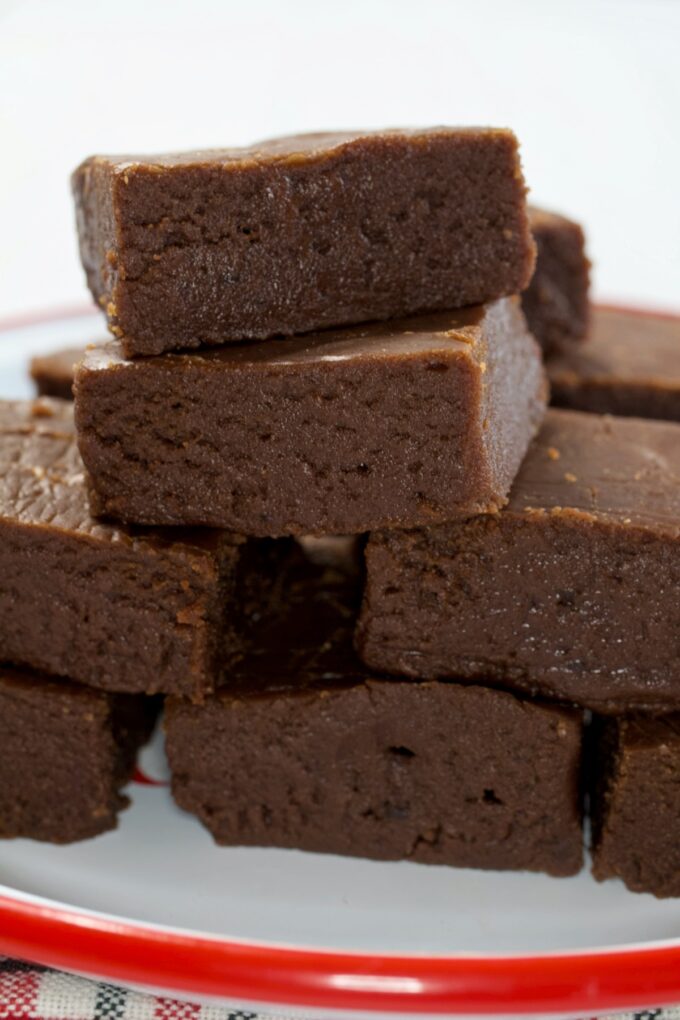 Happy Candy Making and check out these other great fudge recipes…
Old Fashioned Peanut Butter Fudge
Hershey's Old Fashioned Cocoa Fudge
If you make this recipe, please rate it and leave a comment on how you liked it. I love getting your feedback! 🙂
Want different recipes every day? Feel free to follow me on Facebook, Pinterest, & Instagram. 
Print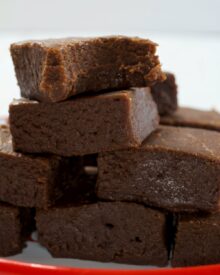 Cocoa Peanut Butter Fudge
Author:

Prep Time:

5 Minutes

Cook Time:

15 Minutes

Total Time:

20 minutes

Yield:

20

Pieces

1

x

Category:

Candy
---
Description
Chocolate and Peanut Butter are married in this creamy delicious fudge when old-fashioned Cocoa and Peanut Butter Fudge unite.  Simply delicious!
---
3

cups

sugar

2/3

cup

Hershey's cocoa

1/4 teaspoon

salt

1 1/2

cups

milk, (I used 2%)

1

stick butter, unsalted

1 teaspoon

vanilla

1

cup

peanut butter, creamy
---
Instructions
Grease the inside of a 9 x 9 baking dish or pan with butter.  Line the dish with a piece of parchment paper that is long enough to hang over the sides, so that you can grab it to lift the fudge out later.  There is no need to butter the parchment paper again.  You can also use foil if desired.
In a 2 quart heavy saucepan, combine the sugar, cocoa, salt, and milk.  Mix and bring to a boil over medium heat.  Place a candy thermometer on the side of the pan, if not using the cold water test, and cook mixture over medium heat, stirring slowly but constantly, until mixture reaches a soft ball stage (234 degrees) on a candy thermometer or forms a soft ball when tested in cold water.  Immediately remove from heat.
Add the butter, vanilla, peanut butter, and nuts, if using, and beat with a wooden spoon until thoroughly combined and mixture begins to slightly thicken.  This should only take about 30 seconds.  Immediately spread candy evenly into a prepared 9 x 9 baking dish.  I use an offset spatula to spread it.
Allow the candy to completely cool.
Run a sharp knife along the two sides of the dish where there is no parchment paper.  Gently grab the ends of the parchment paper and lift the fudge up and out of the dish and onto a counter.  Cut the fudge into squares.  I use a long sharp knife and cut the fudge into long strips first, then into squares.
Store fudge in an airtight container and refrigerate if you're not going to eat it right away.  It will stay fresh for up to one week.
All fudge freezes nicely, so feel free to make it in advance and freeze it for the holidays.  Make sure it's wrapped tightly or in an airtight container.  If I'm giving the entire batch to someone after freezing it, I place the candy in a candy tin, place a piece of plastic wrap over the top, then place the lid on the tin and freeze.
---
Notes
I have an electric stove top, and when I make this fudge it takes about 12 minutes from the time it starts to boil to when it's ready to come off the heat.  This is just a rough guideline for you to go by.  Not all burners heat the same.
Keywords: Cocoa Peanut Butter Fudge, Fudge, Candy, Christmas candy, holiday candy, cocoa, peanut butter candy, cocoa candy,
There may be affiliate links in this post. We are a participant in the Amazon Services LLC Associates Program, an affiliate advertising program designed to provide a means for us to earn fees by linking to Amazon.com and affiliated sites.