14 Delicious Strawberry Recipes
Hi Friend,
Strawberry season is officially here. If you've been picking fresh strawberries and wondering what to make with all those sweet luscious berries, look no further. I've rounded up several mouth watering delicious strawberry recipes just for you!
Whether you're in the mood for breakfast, pie, cake, a cold refreshing dessert, or ice cream, you'll find something to satisfy your strawberry craving here.
This Strawberry Glaze Pie is made with lots of fresh strawberries that get covered in a homemade strawberry glaze, and it's made with no jello! I say, why use imitation flavoring if you don't have to!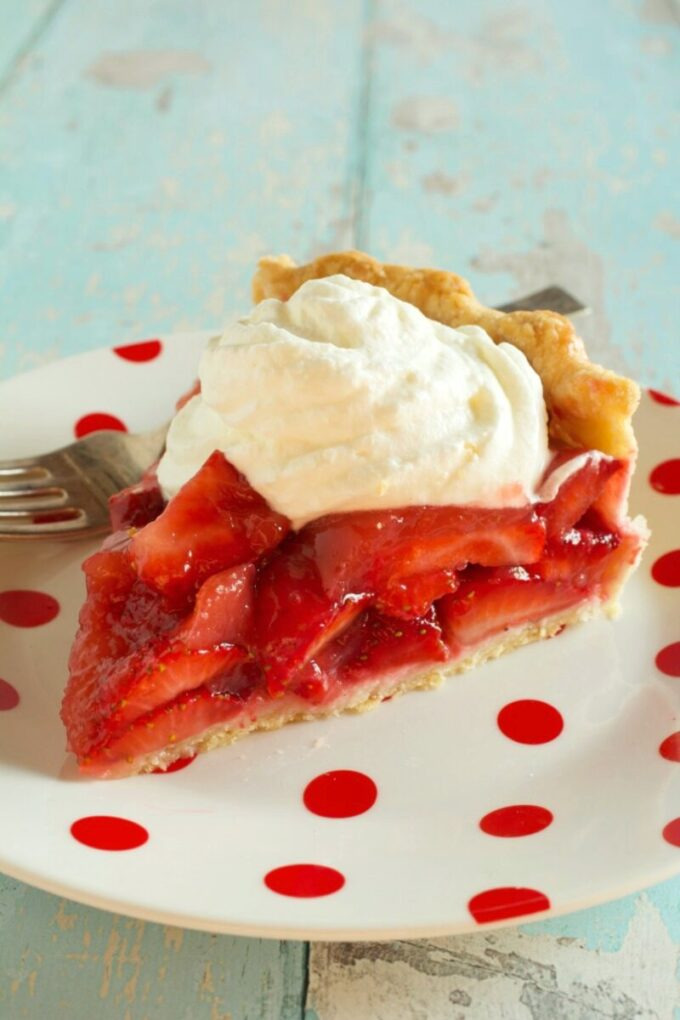 This Strawberry Cream Cake combines delicious layers of vanilla cream cake, fresh juicy strawberries, and a creamy whipped cream/cream cheese filling. It's also super easy to make and it's the perfect refreshing and light summertime dessert!
This fresh Strawberry Chiffon Pie features a fluffy chiffon strawberry filling nestled inside of a buttery graham cracker crust. It gets topped with dollops of homemade whipped cream and more strawberries. This is a great make-ahead dessert and it's super easy.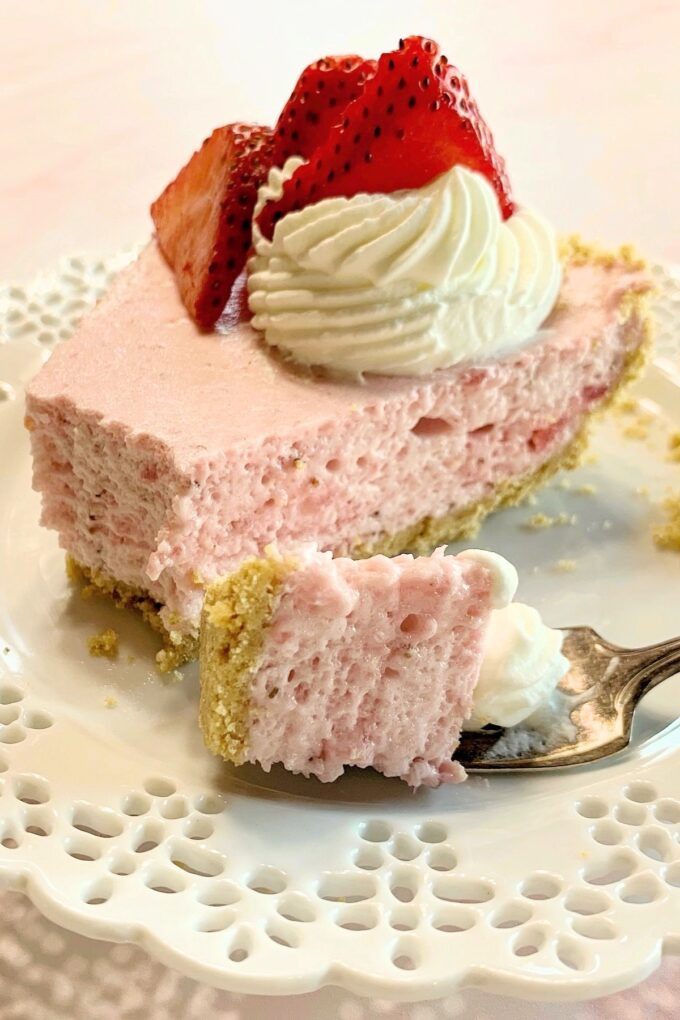 Biting into one of these Strawberry Marshmallows is like biting into a large spongy, pillowy cloud and if that's not enough, these pillowy clouds have a pure strawberry flavor. You will never eat a store-bought marshmallow again!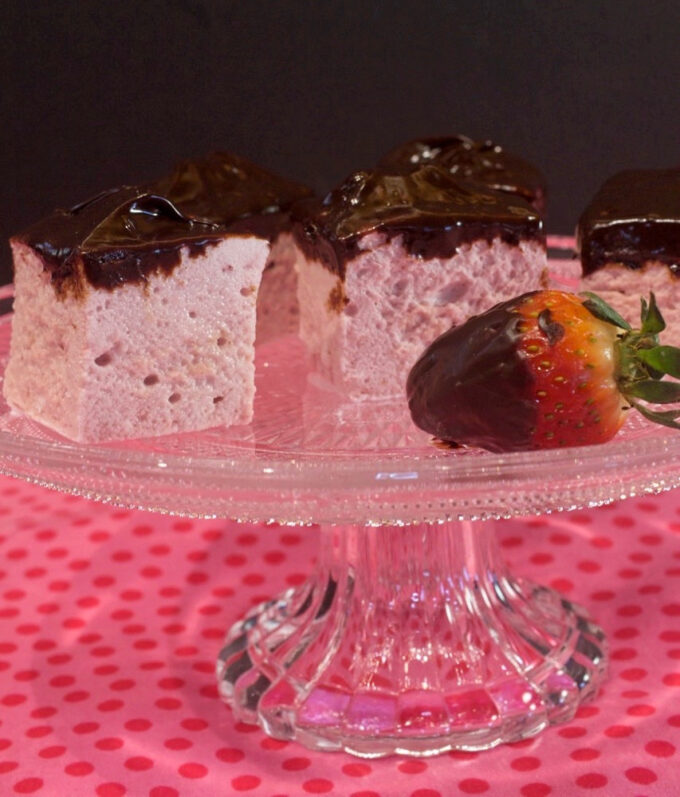 This Strawberry Cream Cake Roll is the lightest and most airy sponge cake and it's filled with a delectable strawberry filling made of homemade whipped cream and strawberry compote.
This No-Churn Fresh Strawberry Ice Cream requires three simple ingredients resulting in rich creamy ice cream with irresistible pure strawberry flavor. It also takes just 15 minutes to prep and it's soft-serve consistency after just 3 hours in the freezer.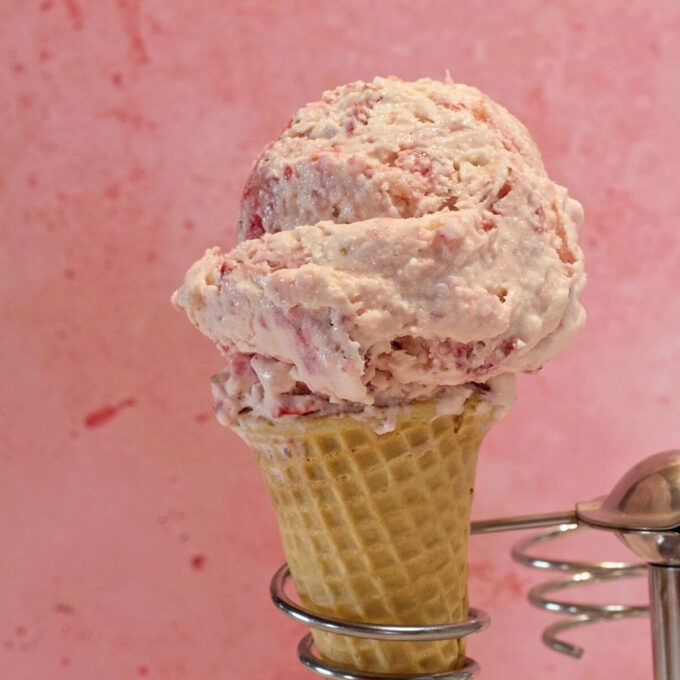 This classic Strawberry Jello Fruit Salad is light, refreshing, and easy to make. It's a great summertime dessert and will take you back in time to church potlucks and family reunions. It's a must in your summer recipe repertoire!
Buttermilk Pancakes with Strawberry Compote
These Buttermilk Pancakes with Strawberry Compote start with fluffy, melt-in-your-mouth buttermilk pancakes that get finished with a delectable homemade strawberry compote. If you really want to send them over the top, add some fresh whipped cream. Delicious!
These Fresh Strawberry Cupcakes are double infused with pure strawberry flavor, by adding both fresh strawberry puree and freeze-dried strawberries to both the batter and strawberry buttercream. They are simply irresistible!!
Strawberry Buttercream Frosting
Pureed and freeze-dried strawberries give this Strawberry Buttercream Frosting a double punch of strawberry flavor. It also pipes beautifully on cakes and cupcakes!
The flavors of tart cranberries and sweet strawberries married together, topped with a topping made of fresh whipped cream, marshmallows, and cream cheese, makes this Strawberry Cranberry Salad the perfect delicious dessert or a perfect side.
Creamy New York Cheesecake with Strawberry Compote
This decadent and Creamy New York Cheesecake with Strawberry Compote is silky smooth and pairs beautifully with fresh strawberry compote or any other topping!
Mix up a glass of fresh Strawberry Milk made from fresh strawberry syrup instead of using that powdered stuff from the grocery shelf. It's simply delicious!
Old Fashioned Red, White & Blue Shortcake
This Old Fashioned Red White and Blue Shortcake is an old-fashioned biscuit base shortcake, garnished with fresh whipped cream, strawberries, blueberries, and pastry stars.
I hope your enjoy one of these delicious strawberry recipes, and have a great Memorial weekend!! 🙂
Cindy
There may be affiliate links in this post. We are a participant in the Amazon Services LLC Associates Program, an affiliate advertising program designed to provide a means for us to earn fees by linking to Amazon.com and affiliated sites.