How to Grate, Zest and Juice a Lemon
See how easy it is to grate, zest, and juice a lemon, and throw away that bottle of dried Lemon Zest in your pantry. It takes one minute to zest and juice a lemon and a fresh lemon packs so much flavor!!
STOP!!!  Don't open that bottle of dried Lemon zest that's been hiding in the back of your cupboard!!
Fresh zest and lemon juice can be used in So…. many ways in the kitchen and it doesn't take one minute to zest and juice a lemon.  A bottle of dried Lemon zest can't even compare to the intense flavor in fresh Lemon zest. The same goes for Lime and Orange zest.
First things first…before you do anything else, stop and wash the lemons.  Scrub the lemons with a soft scrubber or sponge in a tiny bit of hot soapy water, rinse them and dry them off with a towel…even if they're organic you should wash them.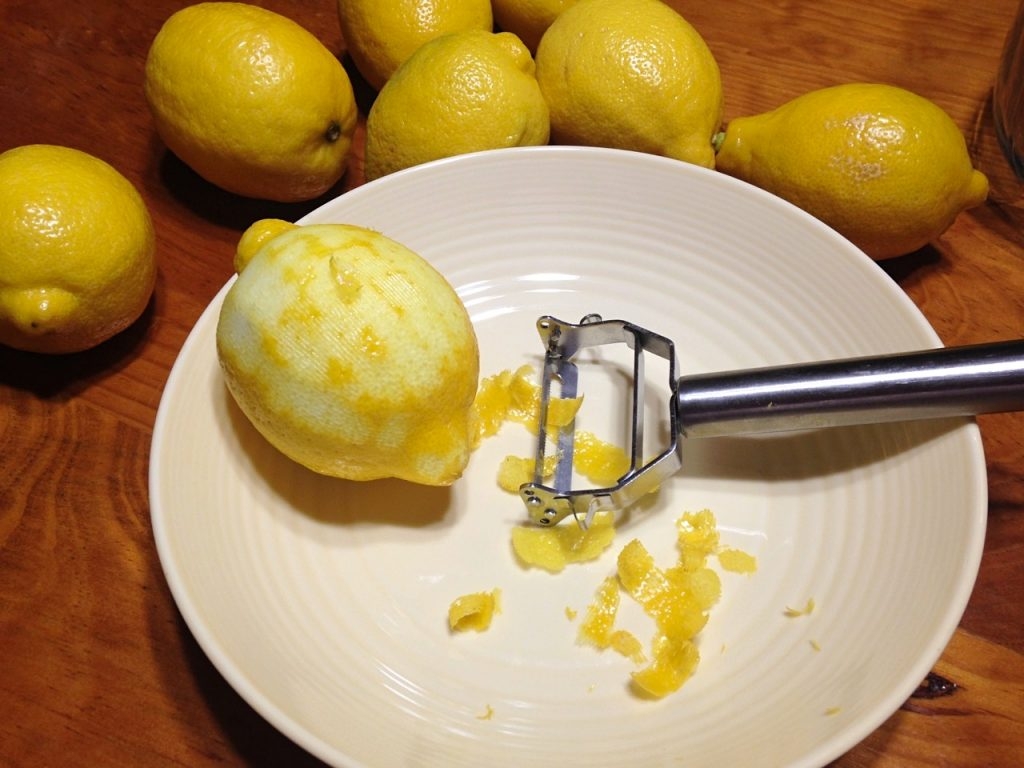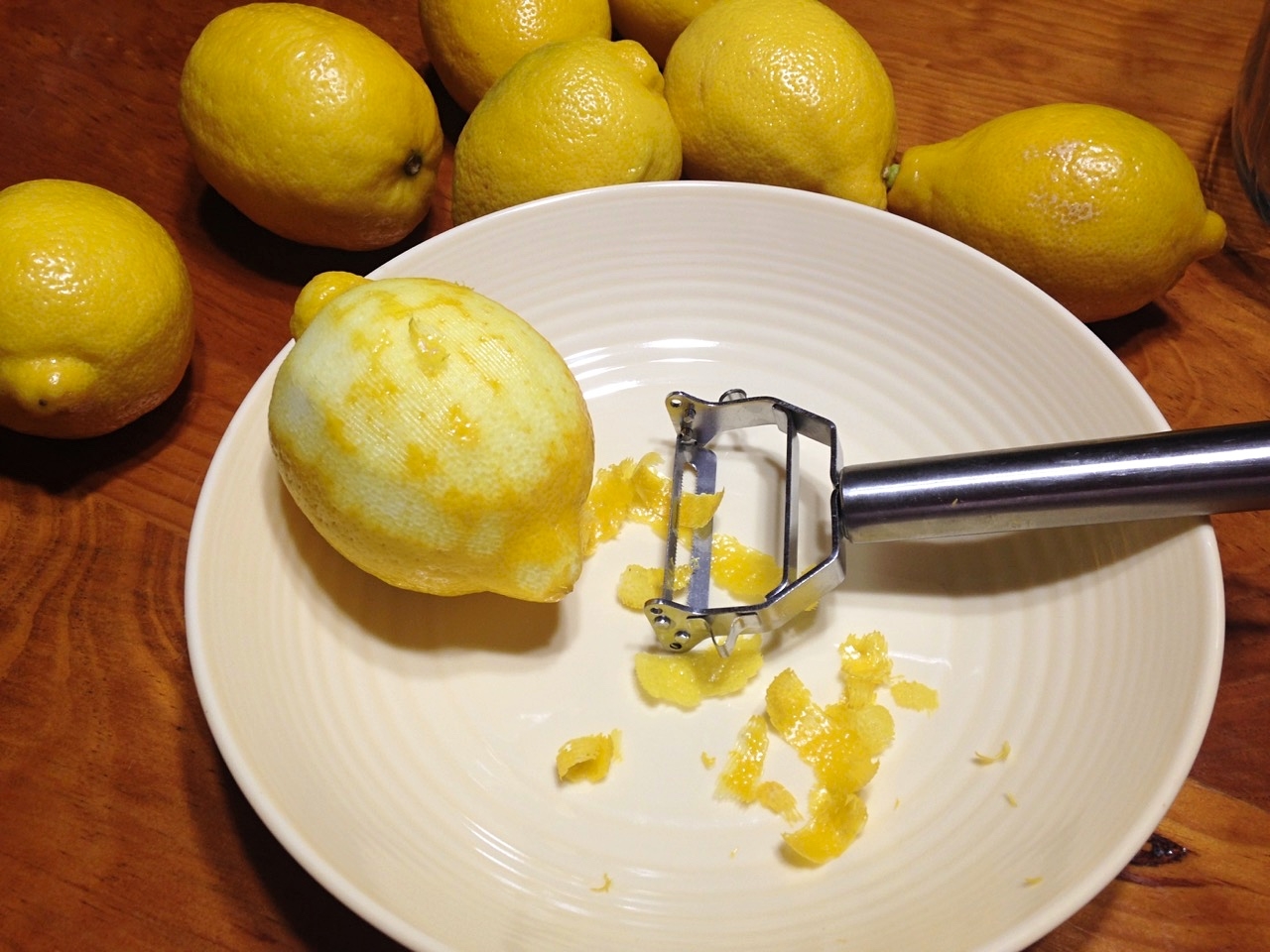 First, you need to know one important thing before you start to zest a lemon.  Do not zest the pith.  Let me explain.
There are two layers to the peel of a lemon…
Zest… the outermost layer of the peel or rind.  This is the yellow part of the peel and is packed full of powerful flavor.
Pith… the inner white layer of the peel.  This is the white innermost part of the peel which serves no purpose other than protecting the fruit inside.  The pith is very bitter, thus giving a bitter taste to any food it's added to.
Don't zest that pith!!!!
In the picture above, I was grating the lemon peel to use in making some Limoncello.  I used a little grater gadget to peel small strips of the peel.  You can use a tool such as the one above or a regular potato peeler.  Notice how I grated the zest only, leaving the white pith behind…
In the picture above I used a microplane to zest lemons, for my Lemon Cake Roll.  If you use a microplane, you will rub the lemon across the tiny blades of the microplane in one direction only…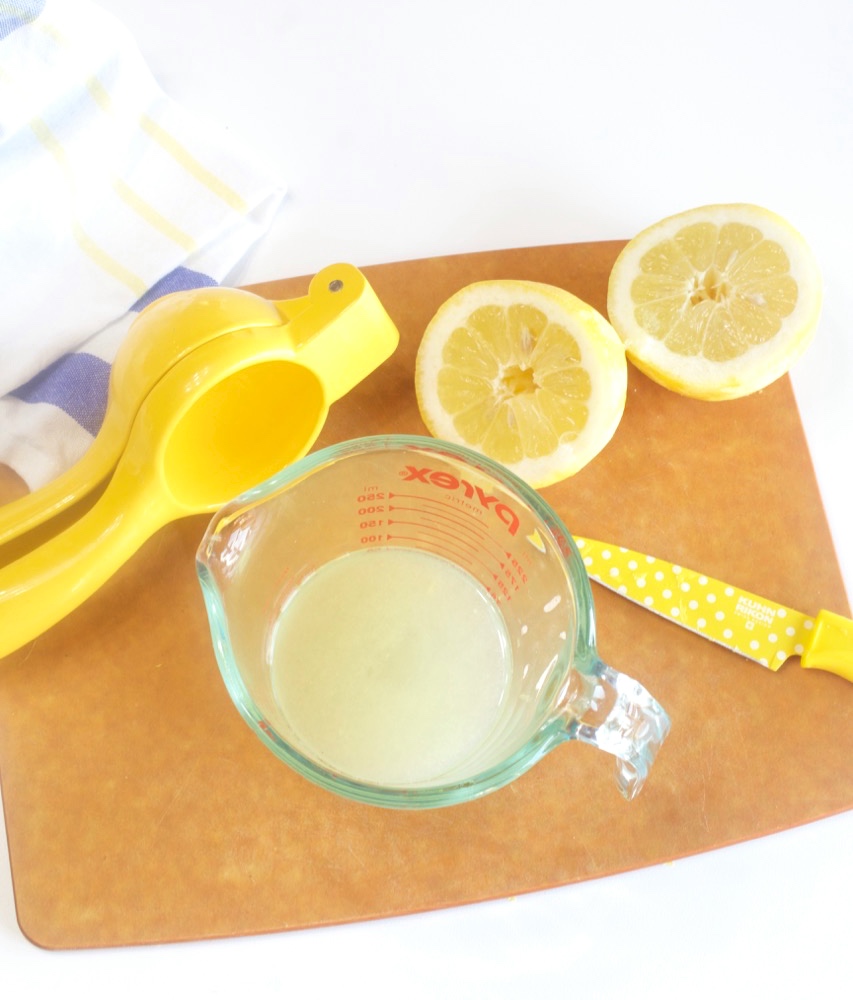 Now of course if I'm going to zest some lemons for a recipe, I'm most definitely going to be including some lemon juice as well.  After I zest or grate a lemon, I juice it by using this handy little juicer gadget that you can find in the gadget aisle of your local grocery store for about $3.00.  This catches all of the seeds so you don't miss any of them.  When I juice a lemon through my fingers, I tend to always let one of those slippery little seeds get past me.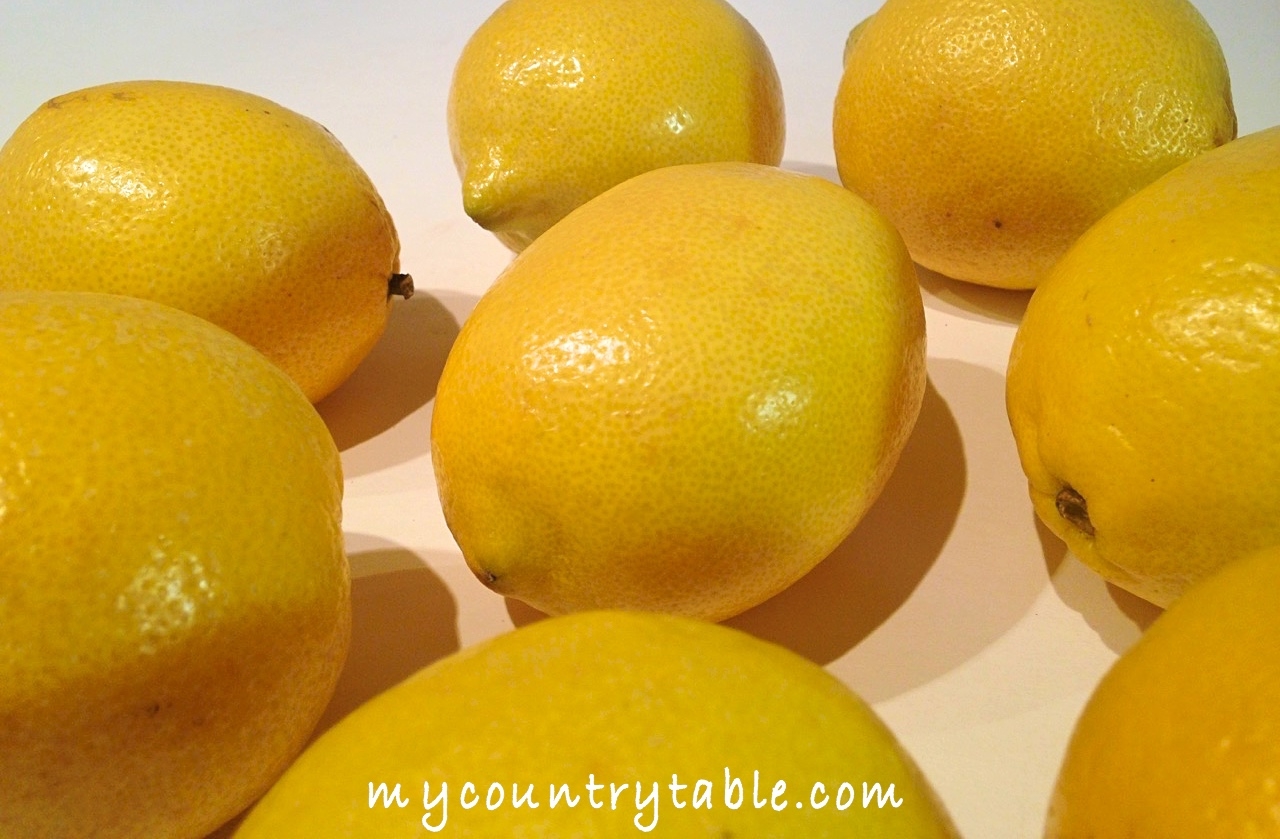 Now go make something lemon!!!
There may be affiliate links in this post. We are a participant in the Amazon Services LLC Associates Program, an affiliate advertising program designed to provide a means for us to earn fees by linking to Amazon.com and affiliated sites.