Hearty Beef Stew
This Hearty Beef Stew requires a bit of prep work, but it is SO worth it.  The finished stew has a creamy gravy that coats fork-tender bites of beef and vegetables and the flavor is amazing!  It is so satisfying and comforting.  I give it a 10+.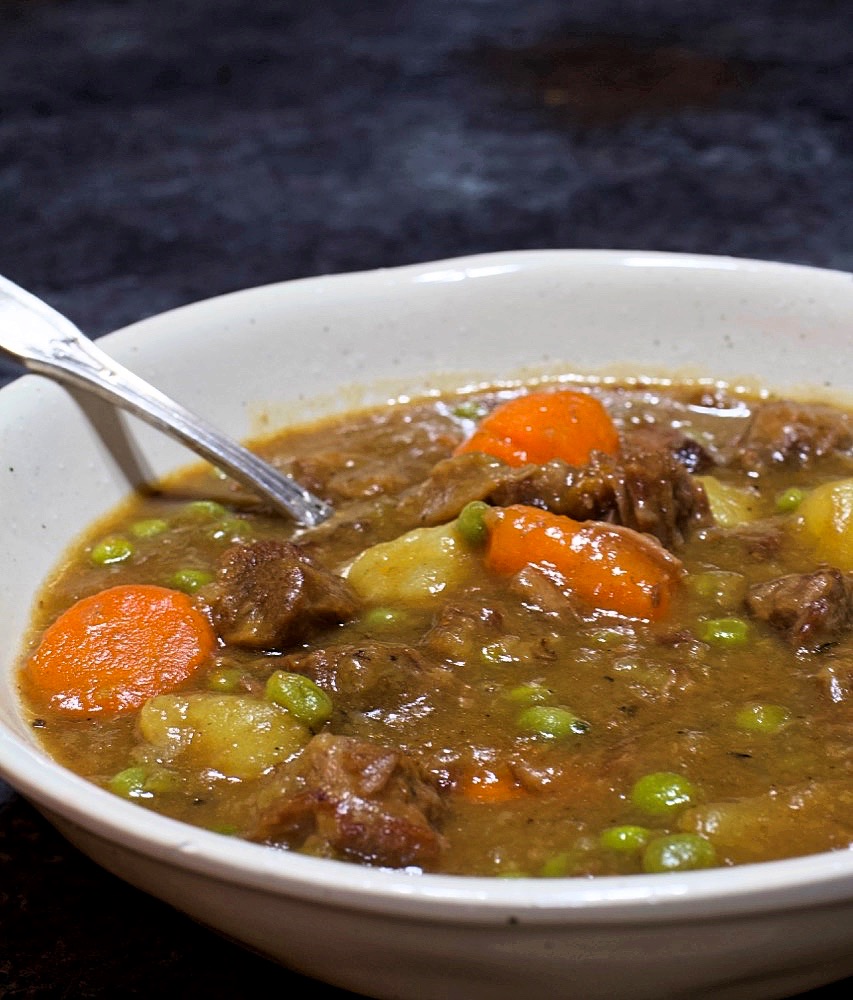 I will never share a recipe with you unless I have tested and totally approve of it myself, and today I'm sharing a recipe that I totally approve of and will be making time and time again.  I've experimented with Beef Stew recipes for years, but I've always felt that something was missing in all of my kitchen experiments and other recipes that I tested.  Today, I can finally tell you that I've found the perfect Beef Stew recipe.  This is actually a Southern Living recipe that I tested and tweaked quite a bit, and there's an ingredient in this Beef Stew that I had never thought of using before.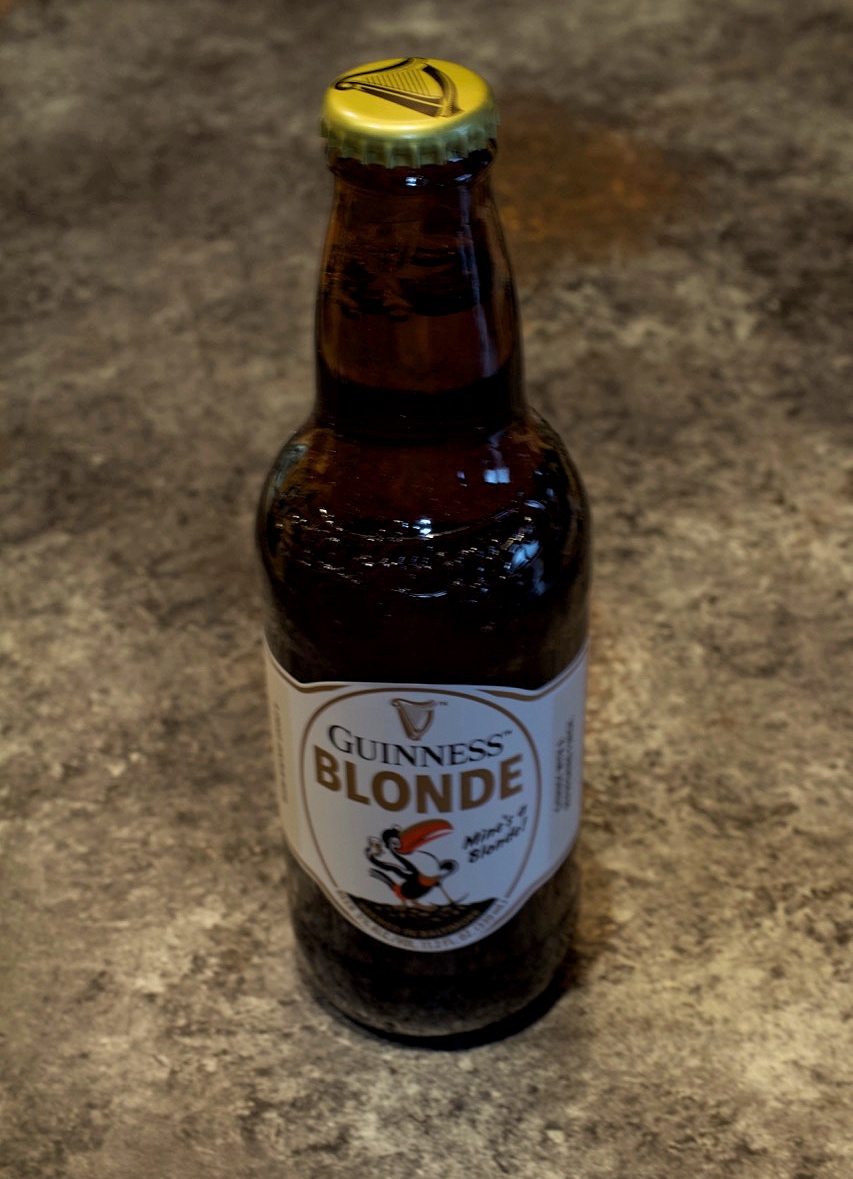 That's right…Guinness Blonde Beer!  Where have I been?  Trust me, you don't want to make this Beef Stew unless you have the beer, and don't worry, the stew doesn't taste like beer.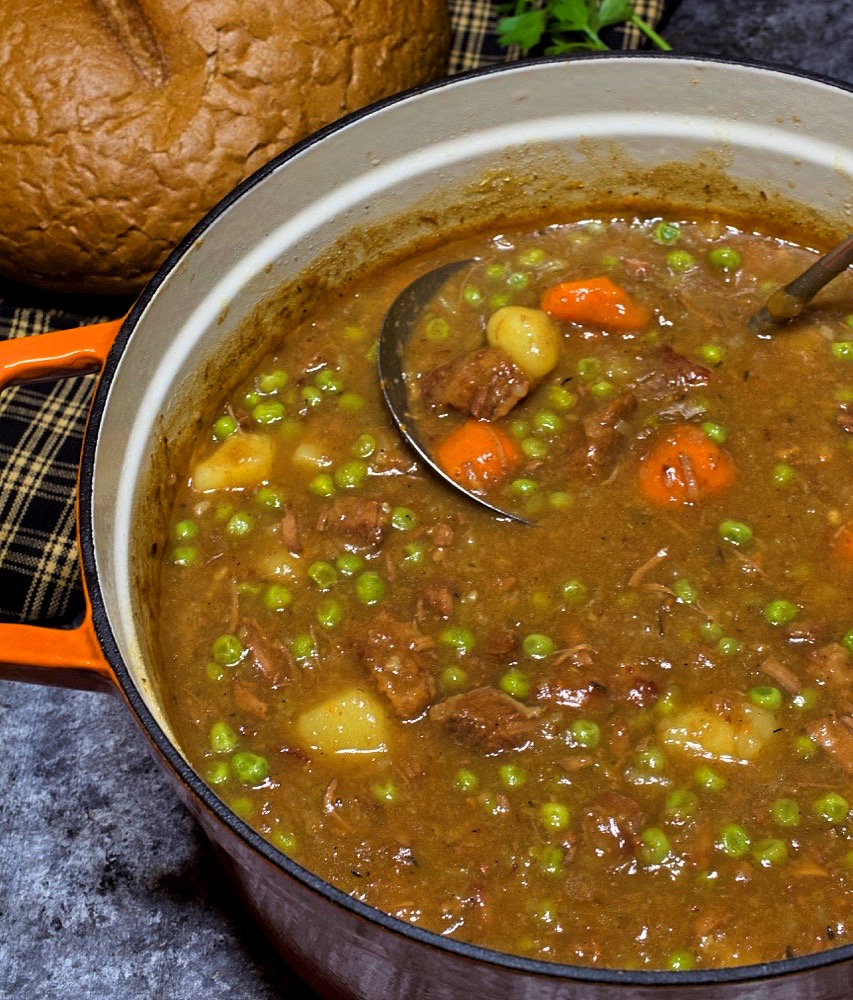 This beef stew has an incredibly rich flavor and a creamy gravy that coats every morsel of vegetables and meat.  It is super satisfying and comforting on a cold day!
Tips for making a perfect Beef Stew!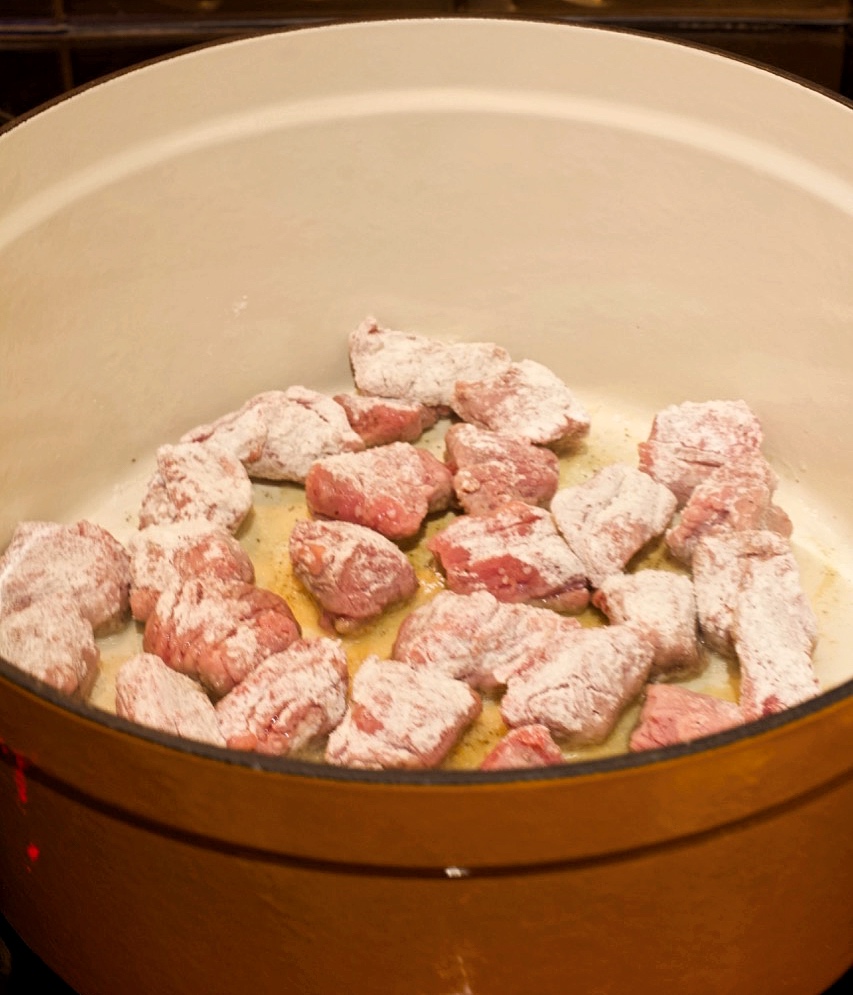 Use a good cut of beef, such as Chuck roast.  Trim the fat off of the edges.  Cut the meat into bite-size pieces.  Dredge the meat in flour, then braise it in hot oil, making sure you braise each piece on all sides.  Don't overcrowd the meat.  Braise 1/2 at a time.  The purpose of braising the meat is to seal in the juices and flavor of the meat.
Use a good quality beef broth or stock.
Use fresh carrots and potatoes and cut them into bite-size pieces proportionate to the pieces of meat.
Use fresh onions, (not frozen pearl onions).  Slice them into thin slices and saute them until they are tender and translucent before adding them to the stew.
For a thick creamy stew gravy, add a small amount of cornstarch after the stew is done.  See my instructions on the recipe.  Note:  If you like a thin soupy broth, you can skip this step.  As for me, I love a thick creamy gravy that I can dip a piece of rustic bread into.
Use the beer!!  Don't worry you won't taste the beer flavor in the stew, but it adds an incredibly rich flavor to the stew.  You can use any pale beer.
Cook low and slow!  You need patience when making this recipe, but again, it's worth it.  It cooks in a dutch oven over medium-low heat for about 3 hours.  Note:  You can opt to cook this stew in a crockpot.  It will need 5 hours on high or 8 hours on low.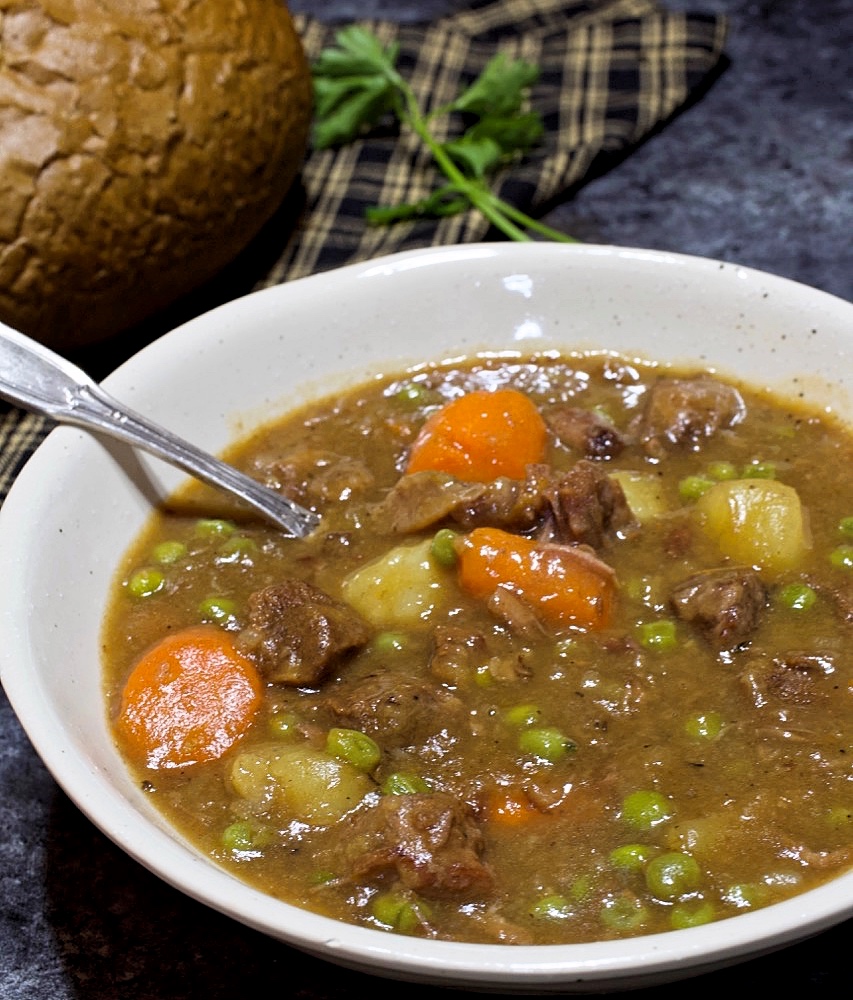 I hope you make this Hearty Beef Stew because I know you'll love it.
Print
Hearty Beef Stew
Author:

Prep Time:

1 1/2 hours

Cook Time:

3 hours

Total Time:

45 minute

Yield:

8

servings

1

x

Category:

dinner

Method:

cook

Cuisine:

American
---
Description
This hearty beef stew takes a bit of prepping, but it is SO worth it, and I will never make beef stew without stout beer again!!  This stew is so satisfying and comforting, with the most tender bites of beef and I give the flavor a 10 plus.
---
3/4

cup

all-purpose flour

1 tablespoon

kosher salt

3/4 teaspoon

black pepper

1/2

cup

canola or vegetable oil, divided

2 1/2

to

2 3/4

pound

boneless Chuck roast, fat trimmed from edges and cut into 1-inch cubes

2

tabelspoons butter or canola oil

4 cups

sliced yellow onions, about

3

medium

1

twelve ounce can pale stout beer (I used one

11.2 ounce

bottle of Guiness Blond American Lager)

1

thirty two ounce carton of beef broth

1 tablespoon

Soy sauce

1 tablespoon

Worcestershire sauce

1 tablespoon

Steak sauce, such as A1

1

garlic clove, crushed

2

bay leaves

1/2 teaspoon

dried Thyme

2

pounds

russet potatoes, peeled and cut into 1-inch cubes, about 4 medium potatoes

4

medium carrots, peeled and cut diagonally into

1

-inch pieces

1

package frozen peas, 10 to 12 ounces, removed from freezer and set aside to thaw

2 tablespoons

chopped flat-leaf parsley, optional for garnish

1 tablespoon

cornstarch, optional
---
Instructions
Combine the flour, salt, and pepper in a shallow bowl.  Add 1/2 of the canola oil to a large dutch oven and turn heat to medium-high.  Meantime, dredge 1/2 of the meat in the flour.  Add the floured meat to the dutch oven.  Brown the meat on all sides and transfer to a bowl.  Repeat with the remaining oil and meat.
Reduce heat to medium and add the butter.  Once the butter is melted, add the onions and cook for about 6 minutes until the onions are translucent and soft.
Add the beer, beef broth, soy sauce, worcestershire sauce, steak sauce, garlic, bay leaves and thyme.  Bring mixture to a boil, add the meat and reduce heat to a simmer.  Cover with a lid and simmer for 2 1/2 to 3 hours until the beef is fork tender.  Add the potatoes and carrots and simmer for about 30 minutes until the potatoes and carrots are fork tender.  Add the peas and simmer for about 2 minutes.
Remove and discard the bay leaves.
If you prefer the broth to be a bit more thick, add 1 tablespoon of cornstarch to a measuring cup with about 1 cup of the beef broth.  Whisk with a fork until smooth and add to the dutch oven.  Stir and simmer for about 3 minutes until the broth has slightly thickened.
Sprinkle bowls of soup with parsley if desired and serve hot.  Refrigerate leftovers.
Recipe adapted from Southern Living
---
Notes
You can use any pale beer for this recipe.
If you want a creamy gravy, make sure to add the cornstarch in the end.  If you want a thin soupy broth, omit it.
This recipe can be made in a crockpot, once you've braised the meat and sauteed the onions.  It will take 5 hours on high or 8 hours on low.
Prep time includes braising the meat and cooking the onions.
Keywords: beef stew, stout beef stew, stew, beef roast, roast, crock pot beef stew,
There may be affiliate links in this post. We are a participant in the Amazon Services LLC Associates Program, an affiliate advertising program designed to provide a means for us to earn fees by linking to Amazon.com and affiliated sites.