Italian Meringue Buttercream
This Italian Meringue Buttercream is not only super delectable but it pipes beautifully! Not like regular buttercream that has lots of powdered sugar added to it, this buttercream starts with simple syrup and it's not as sweet as regular buttercream. It's absolutely fantastic!!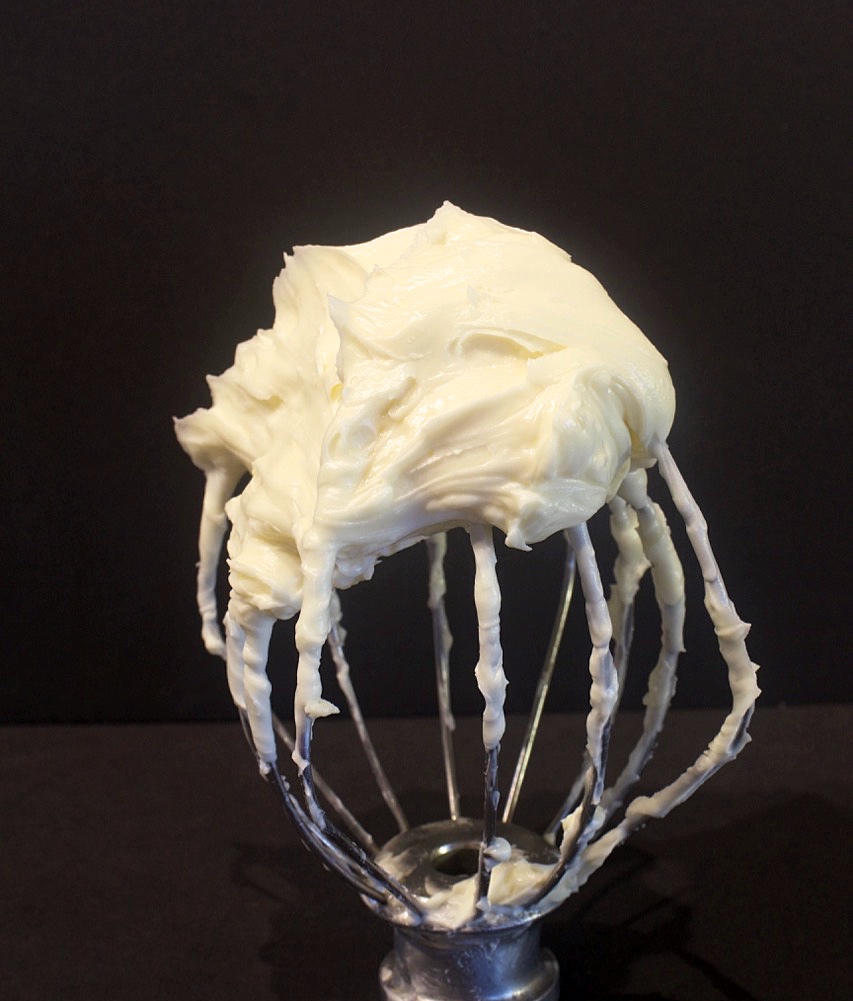 Italian Meringue Buttercream is definitely on my top 5 frostings list. Let me just explain to you why this frosting is so incredibly delicious and why this frosting is different from regular buttercream frosting. I'll also explain why you won't ever want that nasty bakery frosting again. And hey…wait until you see my upcoming recipe that is slathered with this dreamy frosting.
Bakery Buttercream Frosting: Bakery buttercream frosting contains NO, I repeat NO butter. What it's really made of is solid shortening, imitation butter flavoring and a whole lot of powdered sugar. It's so sweet that it's almost sickening. It leaves a greasy aftertaste in your mouth and most people who like it, have never had real buttercream frosting before, so they think this is as good as it gets. Those poor souls!
American Buttercream Frosting: A delicious rich frosting. It's made of pure butter, pure vanilla, a little cream and a whole lot of powdered sugar. It's delicious yet a little on the rich, sweet side from the abundance of sugar. My friends have always loved this frosting when I've piped it on cupcakes or slathered it on cakes. However, until recently, I've never allowed my friends the honor of tasting Italian Meringue Buttercream.
Italian Meringue Buttercream: A delicious light and not overly sweet frosting. This frosting takes regular buttercream to the next level. Instead of using several cups of powdered sugar, water and granulated sugar get cooked into a simple syrup and added to stiffly beaten egg whites. Then lots of real butter and a little pure vanilla are added. The result…a creamy buttery yet light buttercream that is just sweet enough, but not overly sweet or rich.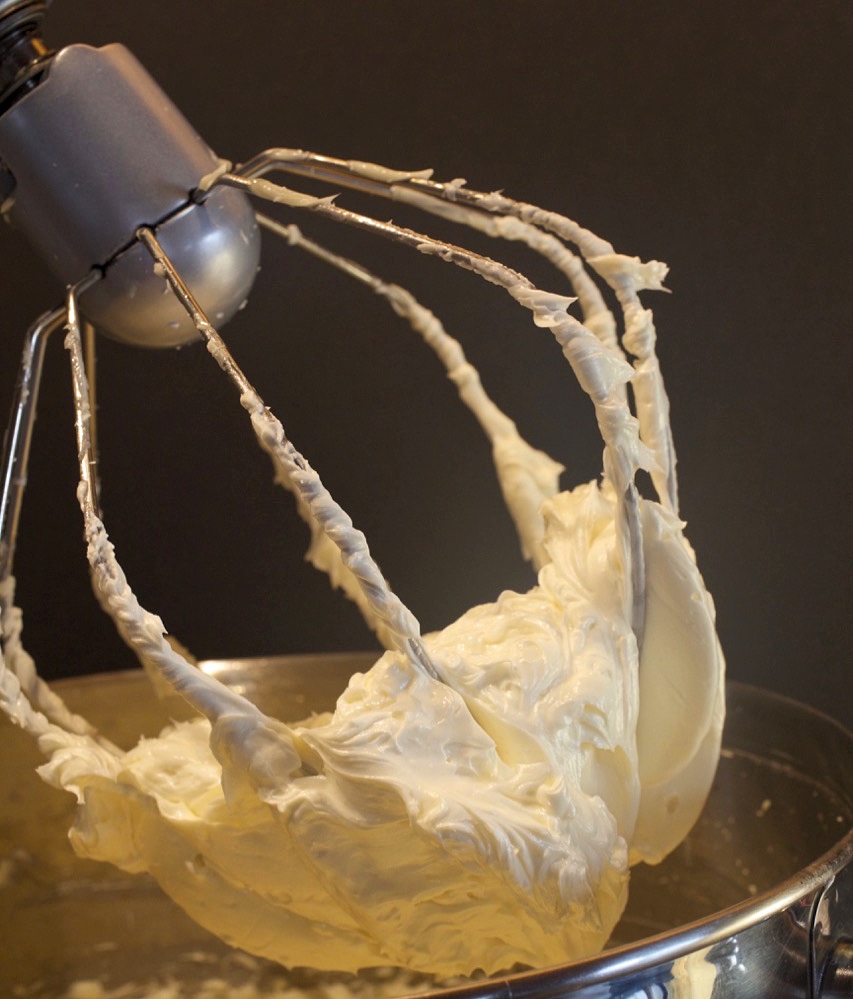 Don't be intimidated by making this frosting. It takes just a few minutes to make and it's easier than you think. You'll be so glad you made it and you'll be using it on all your cakes and cupcakes.
A quick snapshot of what I did to make this delectable frosting…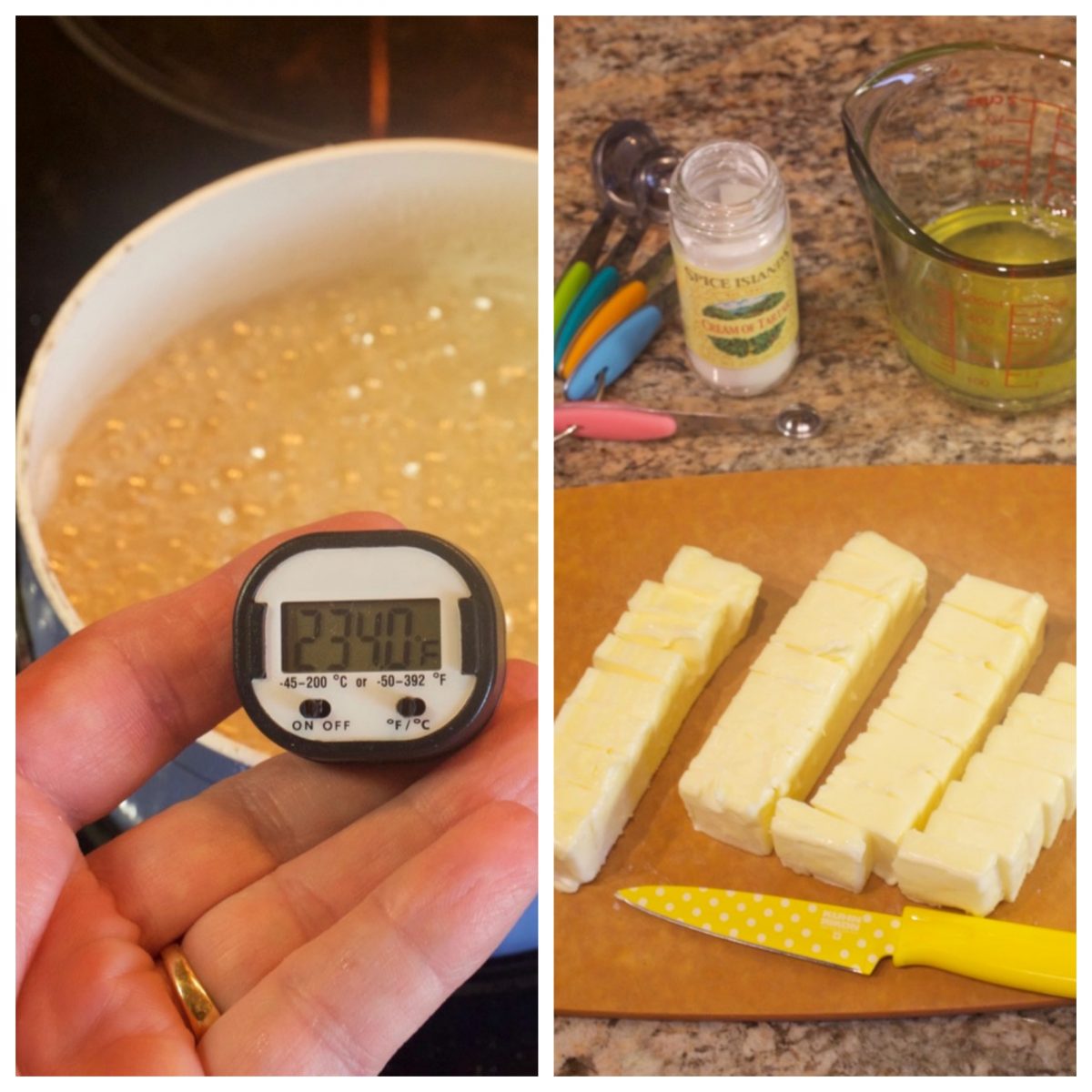 I made a quick simple syrup…all I did was mix some water and sugar together in a small saucepan and cooked it to a soft ball stage. I just used a simple digital thermometer, ( a couple of dollars in your grocery baking aisle), since the pan was too small for a large thermometer. You can also do the cold water test if you don't have a candy thermometer.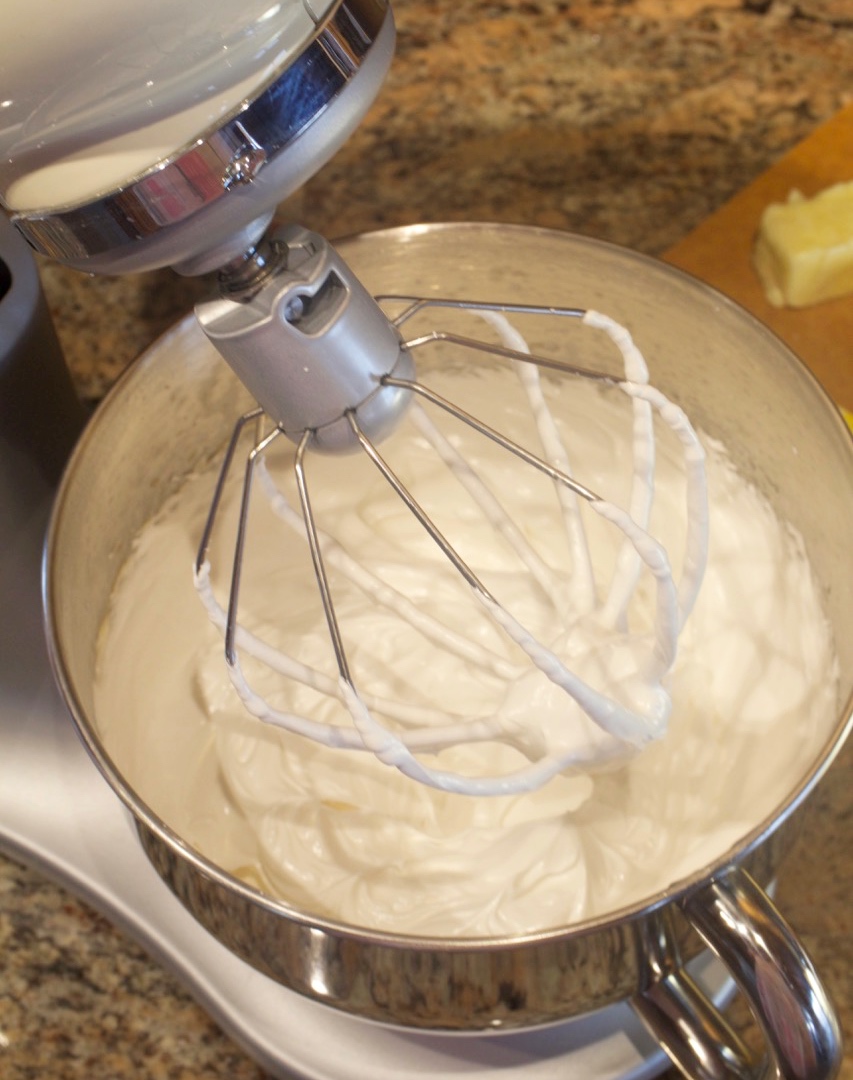 While the simple syrup was cooking, I whipped some egg whites to a stiff peak in my stand mixer. You can also use a hand mixer.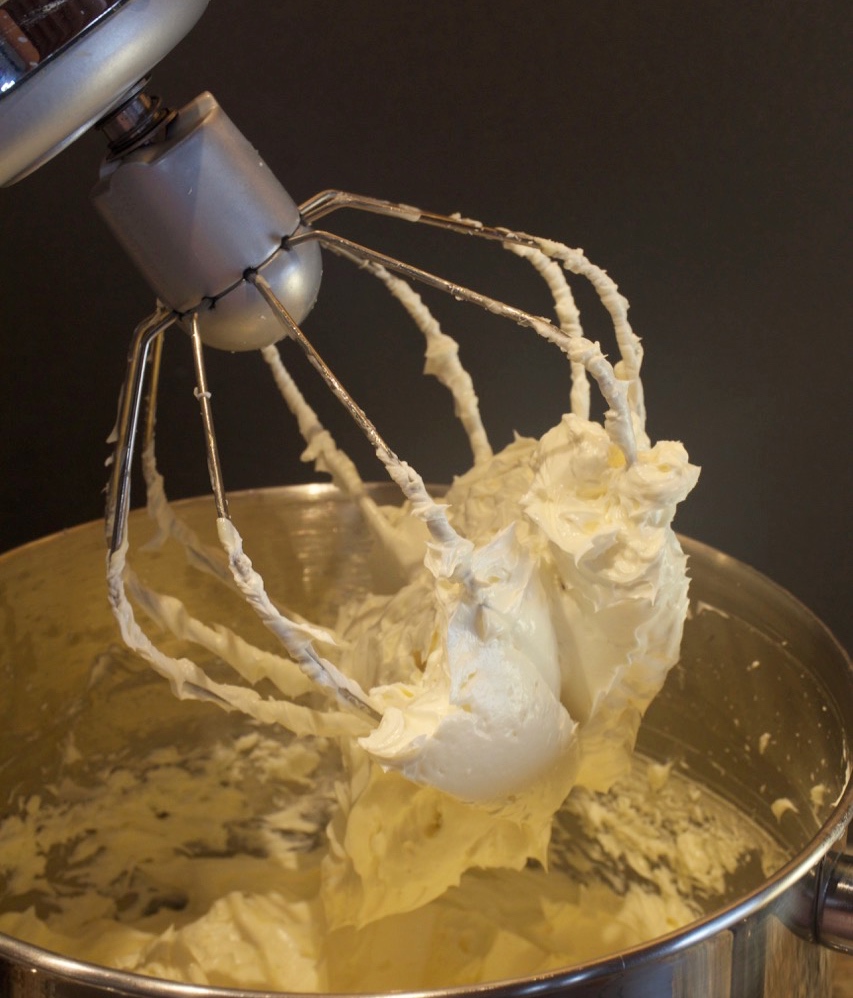 Then I added the hot syrup to the egg whites and whisked until the mixture was cool, followed by the addition of lots of butter and some pure vanilla.
Easy Peasy!!
Check out my recipe for Perfect Swiss Meringue for another delectable frosting that's not too sweet.
If you make this recipe please rate it, and leave a comment below on how you liked it. I love getting your feedback! 🙂
Follow me on Facebook, Pinterest, & Instagram to get different recipes each day!
Print
Italian Meringue Buttercream
Author:

Prep Time:

15

Cook Time:

10

Total Time:

25

Yield:

2 cups

1

x

Category:

Frosting
---
Description
This smooth and silky frosting is perfect for decorating cakes, cupcakes, and wedding cakes. It pipes beautifully!
---
2/3

cups

water

1 1/4

cups

granulated sugar

5

large egg whites
Pinch Cream of Tartar

4

sticks (2 cups) chilled unsalted butter, cut into small pieces

2 teaspoons

pure vanilla extract
---
Instructions
Add the water and sugar to a small saucepan. Bring to a boil over medium heat, stirring during the first minute until sugar has dissolved. Using a candy thermometer or the cold water test, cook syrup until a soft ball stage, 238 – 240 degrees and remove from heat.
While syrup is cooking, add the egg whites to the bowl of a stand mixer, using the whisk attachment, or use a hand mixer. Whisk on medium speed just until egg whites become foamy. Add the cream of tartar and whisk on high speed until whites become stiff. Do not over beat or egg whites will become dry. See notes below. Turn mixer off until syrup is ready.
When syrup is ready, turn mixer on high and begin pouring the hot syrup into the whipped egg whites in a small but steady stream, trying not to let syrup run down the inside of the mixer bowl. Beat on high speed for about 5 minutes, until the mixture has completely cooled.
Add the butter a few pieces at a time and continue whisking on high speed until all the butter has been incorporated, about 3-4 minutes. Add the vanilla and whisk for about 30 seconds on medium speed. If mixture begins to look curdled don't fret. Keep mixing until it becomes smooth and creamy again.
Buttercream will keep for up to 3 days at room temperature and up to 2 weeks refrigerated. Do not freeze.
Yields: 6 cups
---
Notes
When egg whites become stiff, they will form peaks that stand alone when the mixer is stopped.
If egg whites are soft, the peaks will fall over when the mixer is stopped.
Keywords: Italian Meringue Buttercream, Italian Buttercream, Italian Meringue, Italian Meringue Frosting, Frosting, Frosting recipes,
There may be affiliate links in this post. We are a participant in the Amazon Services LLC Associates Program, an affiliate advertising program designed to provide a means for us to earn fees by linking to Amazon.com and affiliated sites.