Homemade Snow Cream
I think all of us turn into kids again when it snows and we can make Homemade Snow Cream.  Our kids beg us to make it but deep down we really want some too.  Made of sugar, vanilla, evaporated milk, and fresh snow, it's the easiest treat ever to make, and it will put smiles on both big and small faces!  
Do you have fond memories of your mom making snow cream when you were a kid?  I sure do!  I loved it when snow blanketed the ground deep enough to collect fresh snow for snow cream.  My mom would send my sister and me outside to scoop up a large bowl of fresh snow.  She would always remind us to scoop up fresh untouched snow.  While my mom was making snow cream, we were getting dressed to go sleigh riding.  We lived on a large farm and had a gigantic hillside that was perfect for sleigh riding.  After sleigh riding, we would often have hot chocolate and snow cream.  What a perfect time!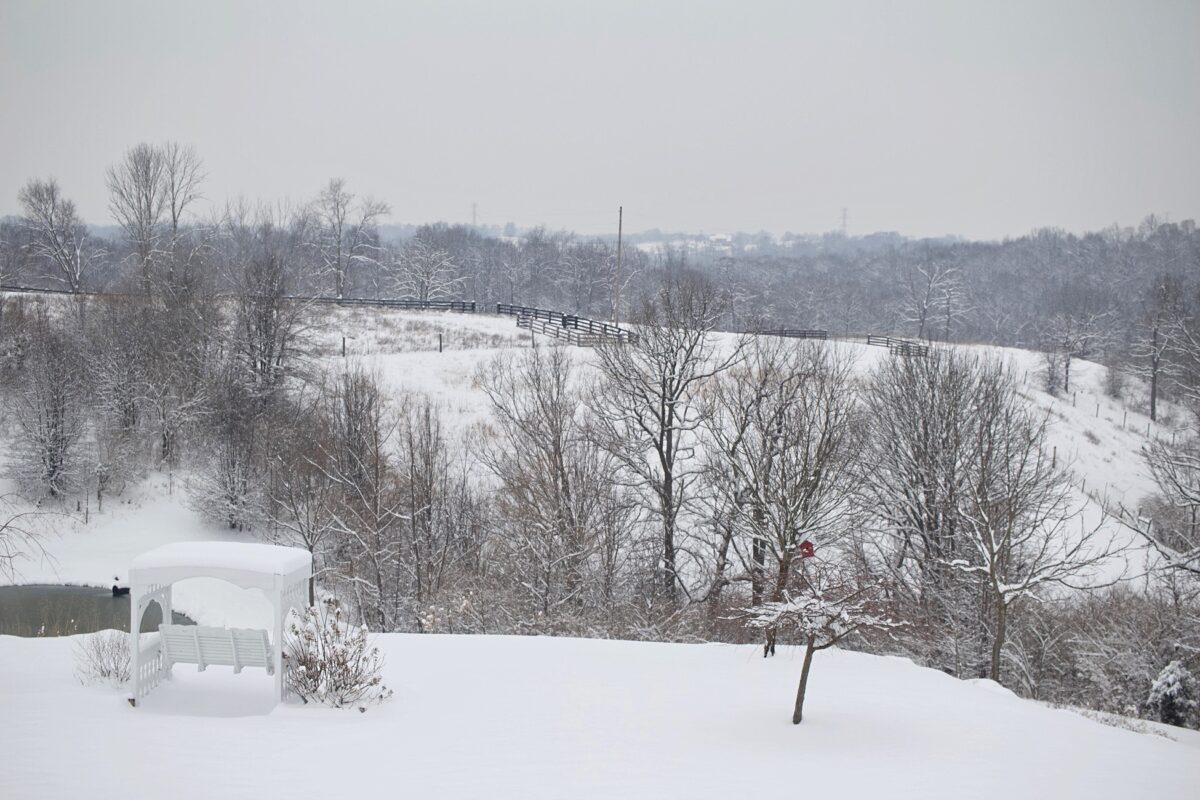 Today in northern Kentucky it's 24 degrees and we woke up to about 9 inches of fresh snow on the ground.  WOW!  It's a beautiful scene behind my cabin, but my driveway isn't so pretty.
My husband Don looked out the window and said it would be a great day to make snow cream.  There's plenty of deep fresh snow everywhere.  It's also heavy wet snow, the perfect kind.  I can take a hint!!  This is probably the quickest post I've ever pulled together, but I wanted to share this easy recipe for snow cream while there's lots of snow outside, for those of you who also might have lots of snow.
Let's get right to it…
INGREDIENTS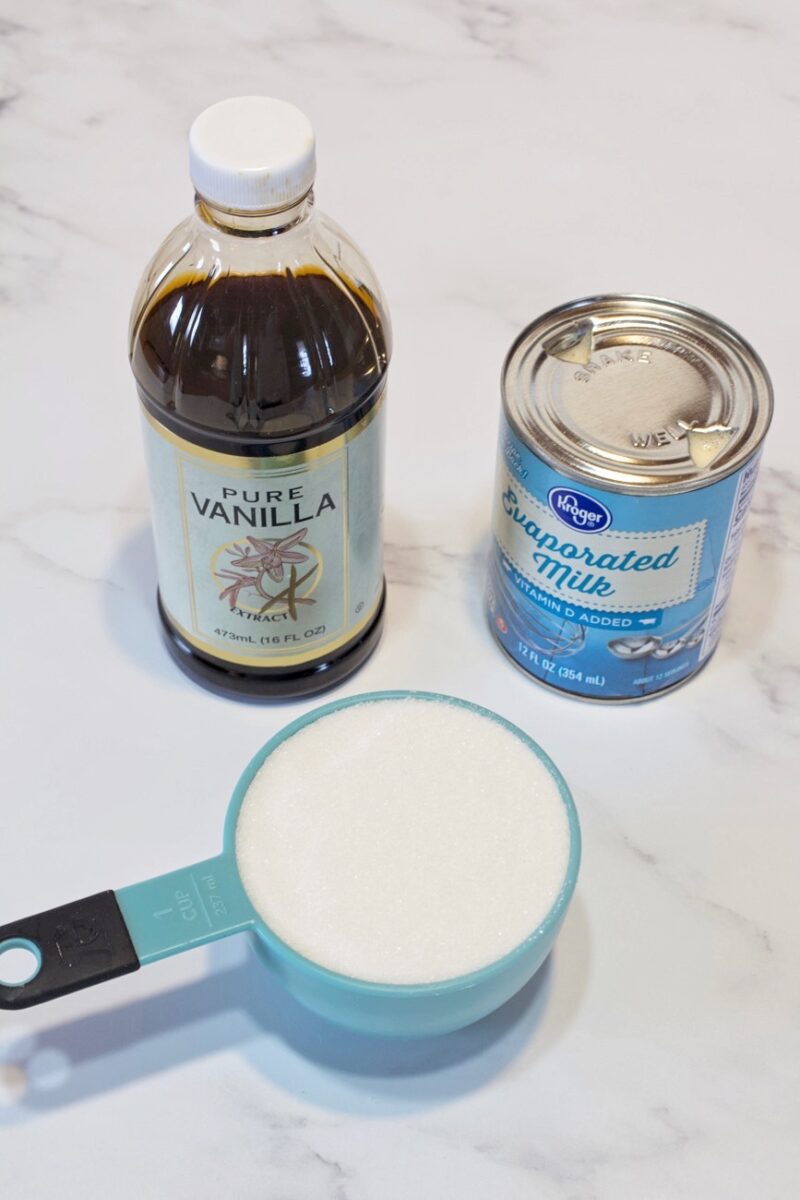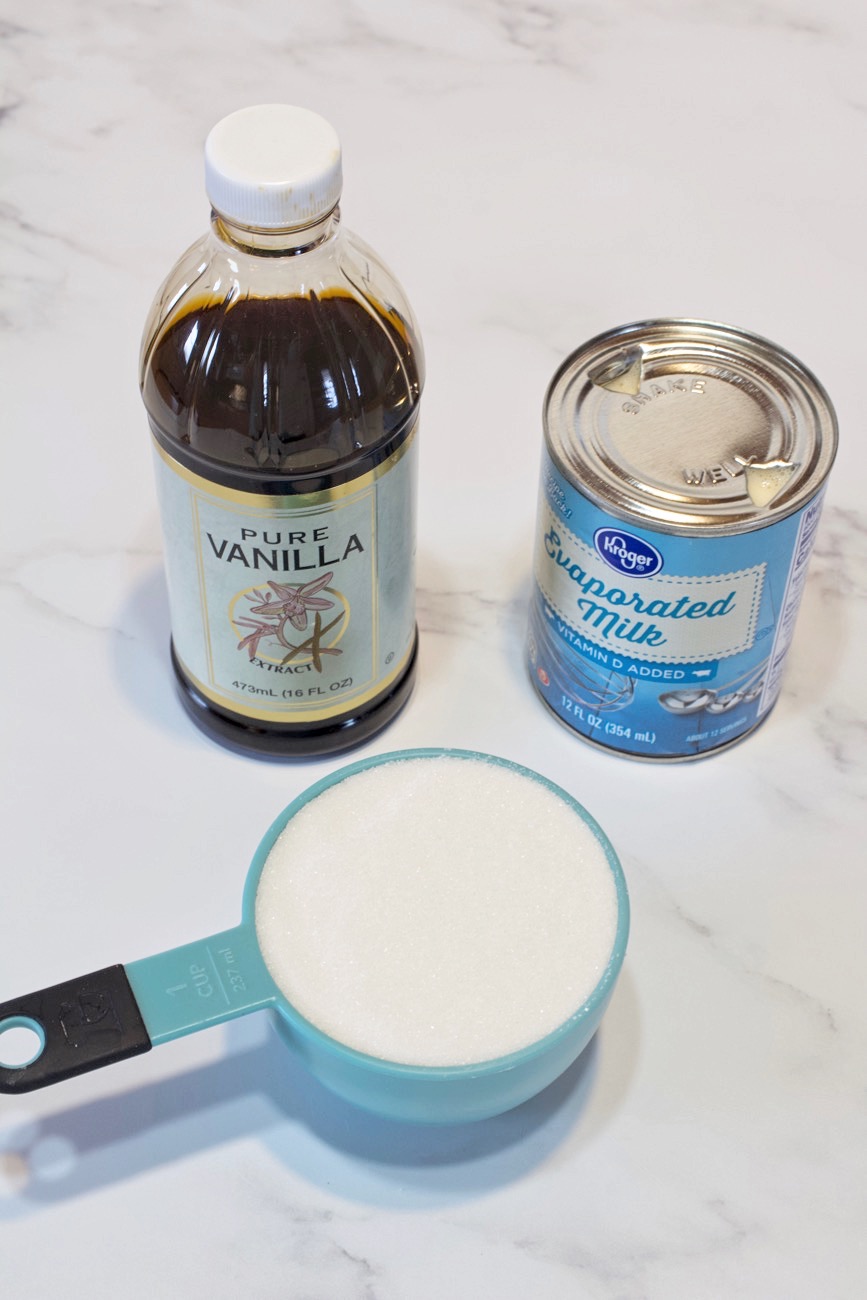 This snow cream consists of 4 simple ingredients…
sugar
evaporated milk
vanilla
snow
Note:  If you don't have evaporated milk, you can omit the sugar and use a can of sweetened condensed milk.  You can also use half & half and sugar instead of evaporated milk.
HOW TO MAKE
Mix the milk, sugar, and vanilla together in a medium bowl set aside.
Take a large bowl outside.  Find some deep fresh clean snow.  Scoop it up and into the bowl.  Fill the bowl as full as you can.  Round it up.  It's hard to give a measurement here.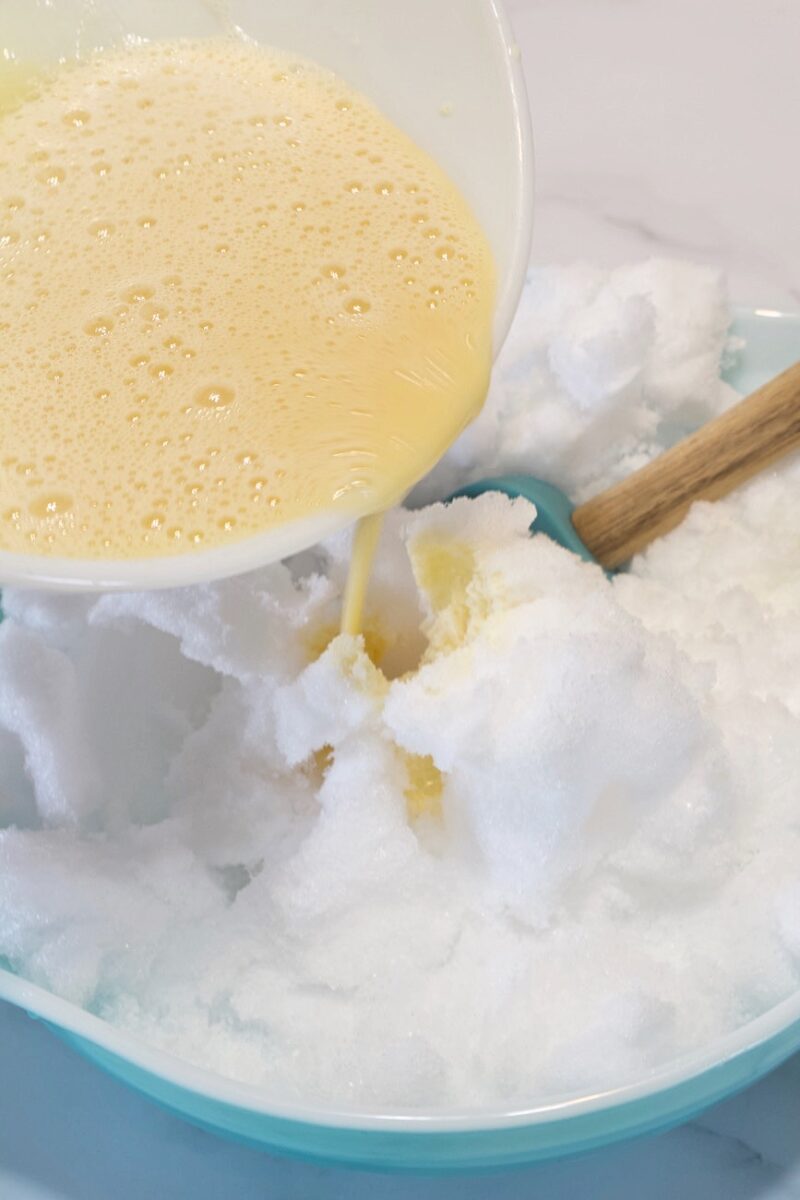 Bring the bowl back inside and slowly pour the liquid ingredients over the snow while gently mixing with a spatula.  If it's a little bit thin, just go outside and scoop up a little more snow.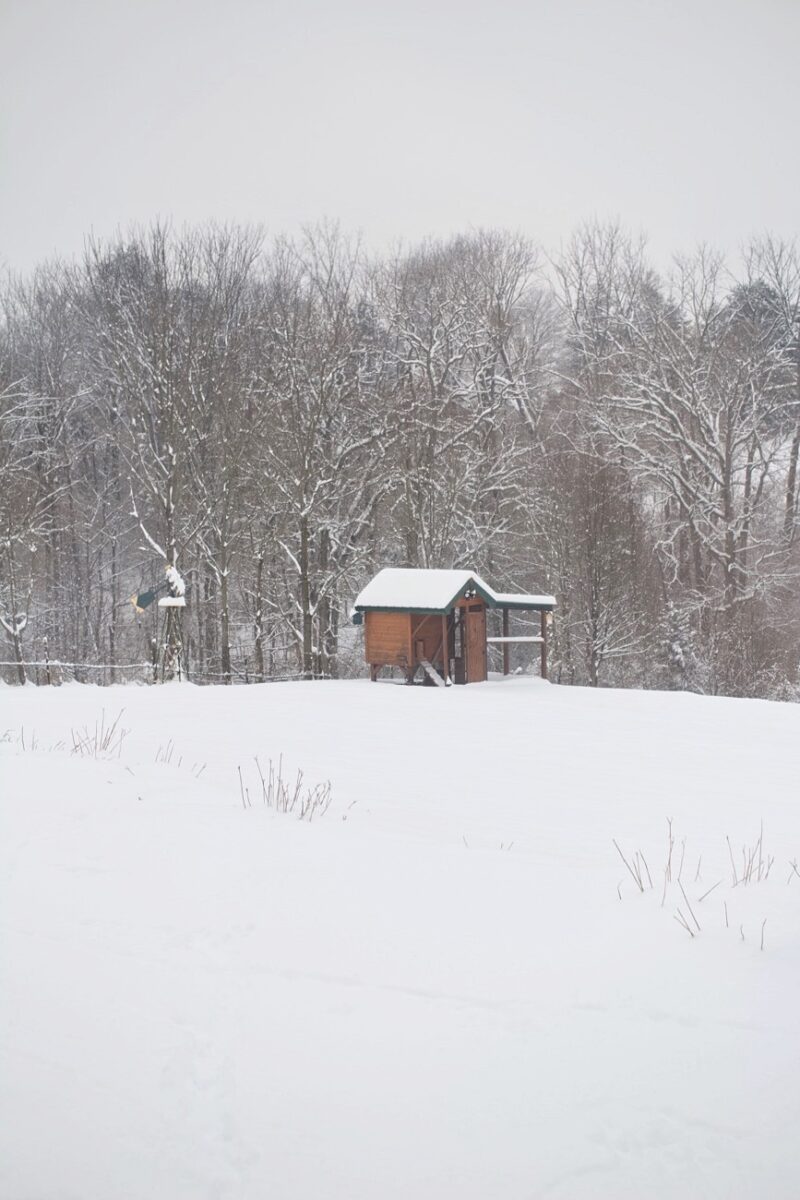 Be ready to eat it A.S.A.P.  It does melt fast.
Print
Homemade Snow Cream
Author:

Prep Time:

5 Minutes

Total Time:

5 minutes

Yield:

5

Servings

1

x

Category:

Frozen Desserts

Cuisine:

American
---
Description
This creamy & delicious 4 ingredient Homemade Snow Cream will take you back to your childhood.  It's ridiculously easy to make and is a great recipe to let the kids help make!
---
1

cup

granulated sugar

1

can evaporated milk, 12-ounce

1 teaspoon

pure vanilla extract

1

large heaping bowl of fresh clean snow
---
Instructions
Add the sugar, milk, and vanilla to a medium bowl and whisk to combine.  Set aside.
Fill a large bowl with fresh clean snow.  Heap it up.  If it's wet, heavy, dense snow, you won't need as much as if your snow is dry and light.
Slowly pour the liquid mixture into the snow, while gently mixing with a spatula at the same time.  The snow cream should be of the same consistency as homemade ice cream.  You might need to collect and add a little more snow if needed.
Eat immediately.  Homemade snow cream melts quickly.
Place any leftover snow cream in a freezer.  Note, it will be very firm when frozen but will melt quickly.
---
Notes
If you don't have evaporated milk, you can use half & half or use sweetened condensed milk and omit the sugar.
Keywords: Homemade snow cream, snow cream, snow cream ice cream,
There may be affiliate links in this post. We are a participant in the Amazon Services LLC Associates Program, an affiliate advertising program designed to provide a means for us to earn fees by linking to Amazon.com and affiliated sites.