Creamed Peas With New Potatoes
These Creamed Peas With New Potatoes are covered with a creamy delectable white sauce. They are even better with homegrown fresh peas. Delicious!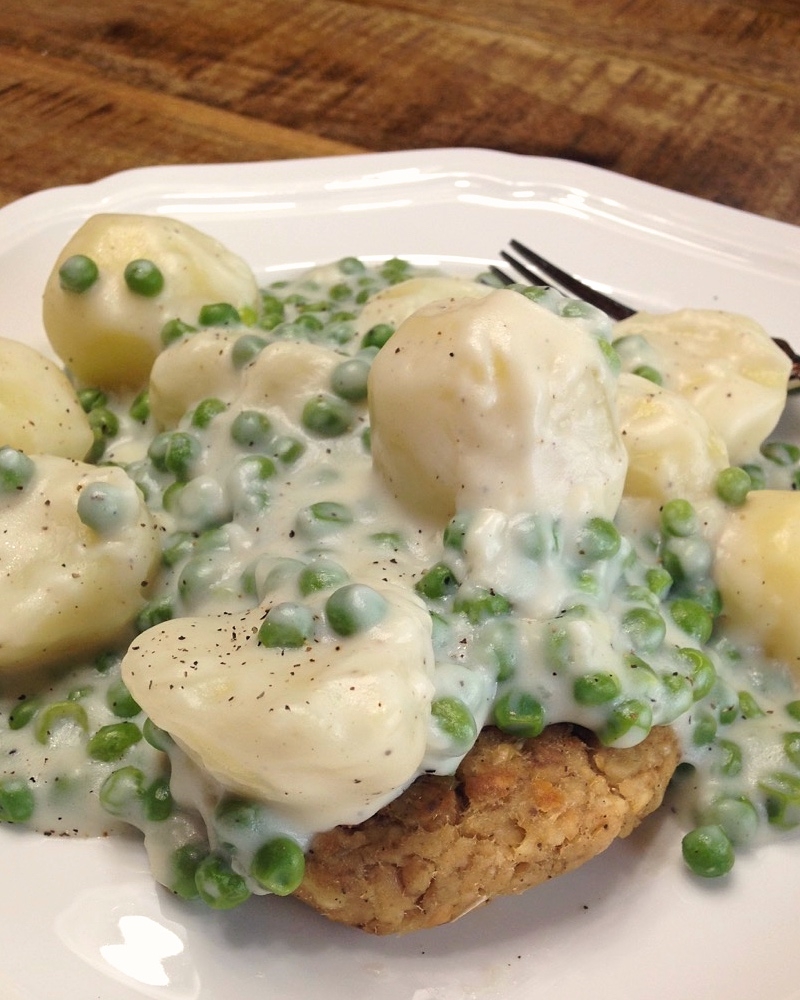 Today, I'm talking about plain ole' down-home comfort food. That's right no sugar talk today.  Recently, I've been craving some good ole' Creamed Peas & New Potatoes.  This was one of my favorites when I grew up on the farm.  My mom always raised her own garden-fresh peas which made this dish even more spectacular.  I can still remember her making me sit on the front porch and shell out peas and fussing at me, "Now Cindy Ann, make sure you pay attention to what you're doing and don't miss any".  I guess I did have the attention span of a "nat" back then, and I hated shelling out peas or breaking beans.  I just wanted to saddle up my horse and go off into the woods for the day.  What chores?  I always hated it when my mom used my middle name, but it no doubt got my attention.
These days I live a busy life and really don't have the time to raise my own peas.  Therefore, I use frozen peas. They may not be fresh from the garden, but they're still delicious in this dish.  I just wanna tell ya that if you've never had Creamed Peas & New Potatoes, you don't know what you've been missing.  This is one of the easiest dishes to fix.  It simply requires cooking some new potatoes and frozen peas and making a really easy white sauce to go over them.  You can serve these as a side or you can do what I do.  Are you ready?  I serve them over homemade Salmon Patties.  I know….you think YUK…but let me tell ya' don't knock it until ya try it.  Creamy white sauce over a Salmon Pattie.  Well, you serve them any way you want to.  You don't have to eat Salmon Patties if you don't wanna.  Let me tell ya, after eating this dish, I promise you will feel very satisfied and full as a tick!
Okay, here's how I made this easy dish…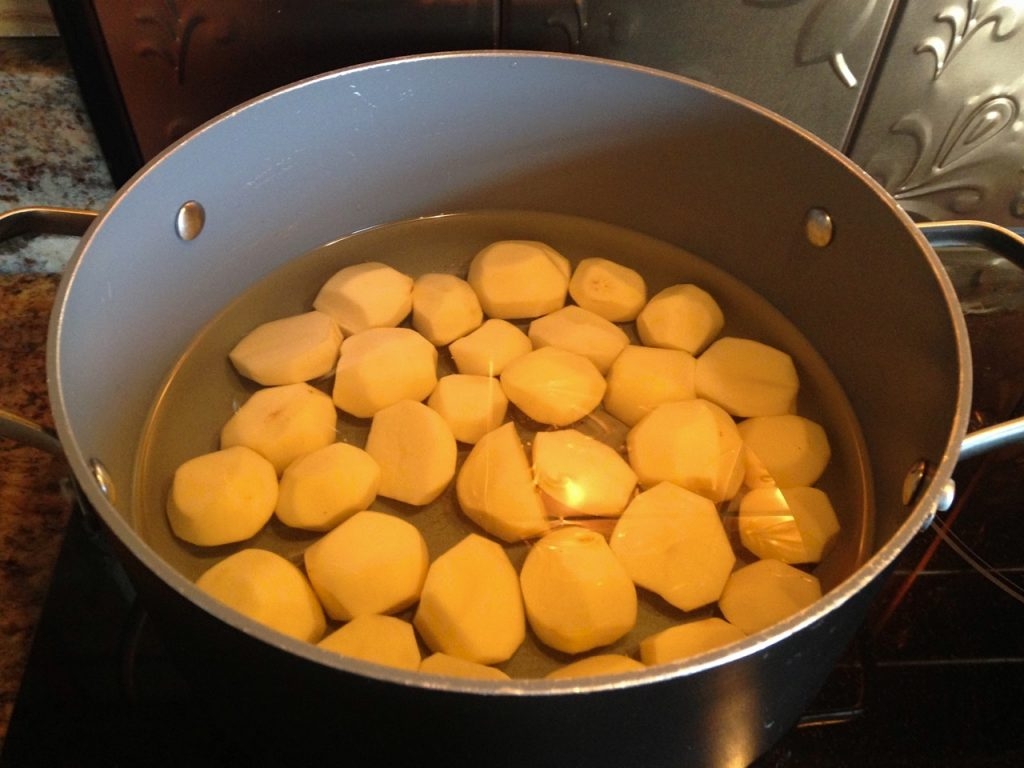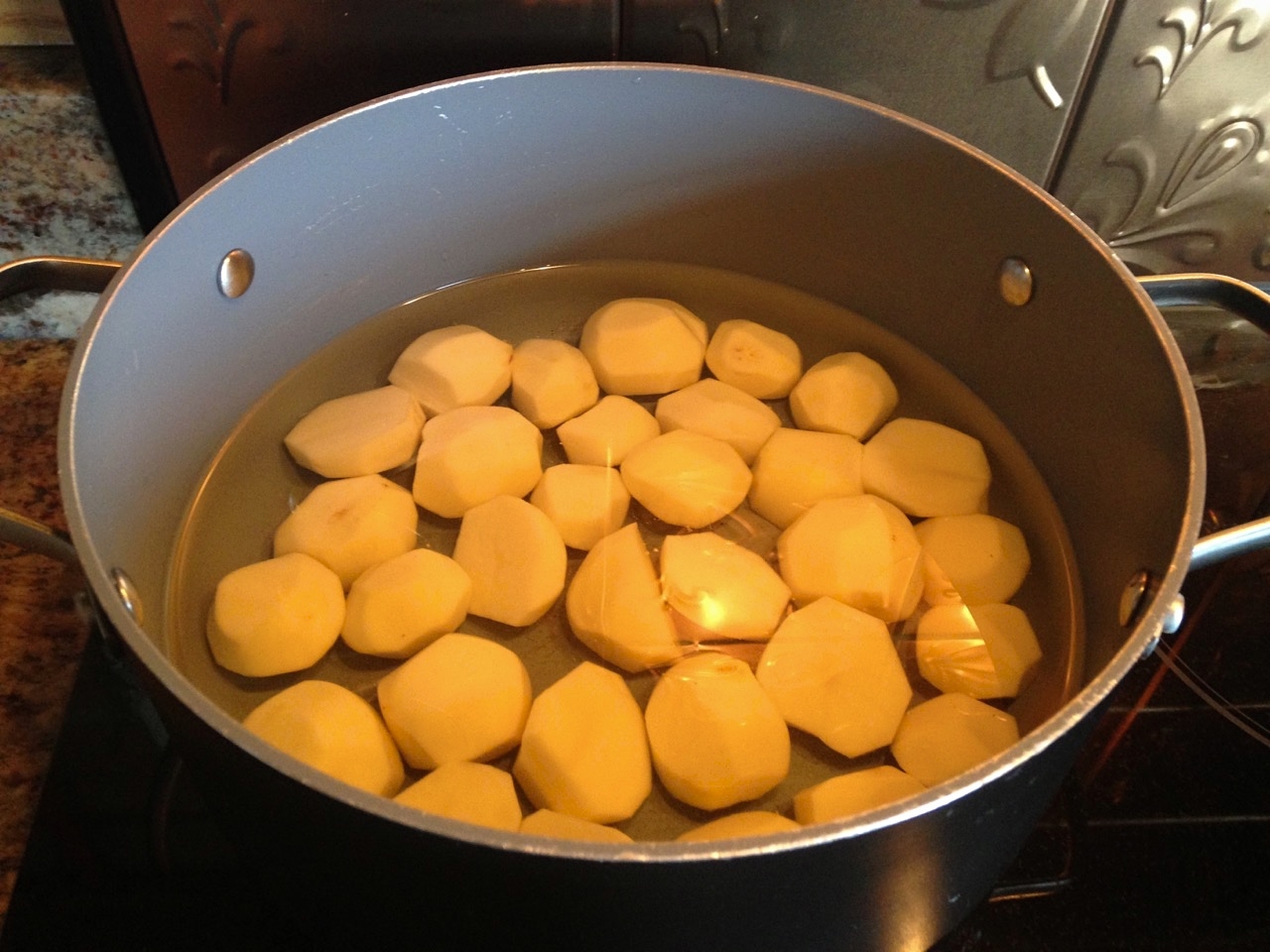 First, I peeled and cooked some very small new red potatoes.  If any were a bit big, I cut them in half.  I cooked them until they were tender but not mushy.  I don't like it when they fall apart in my white sauce…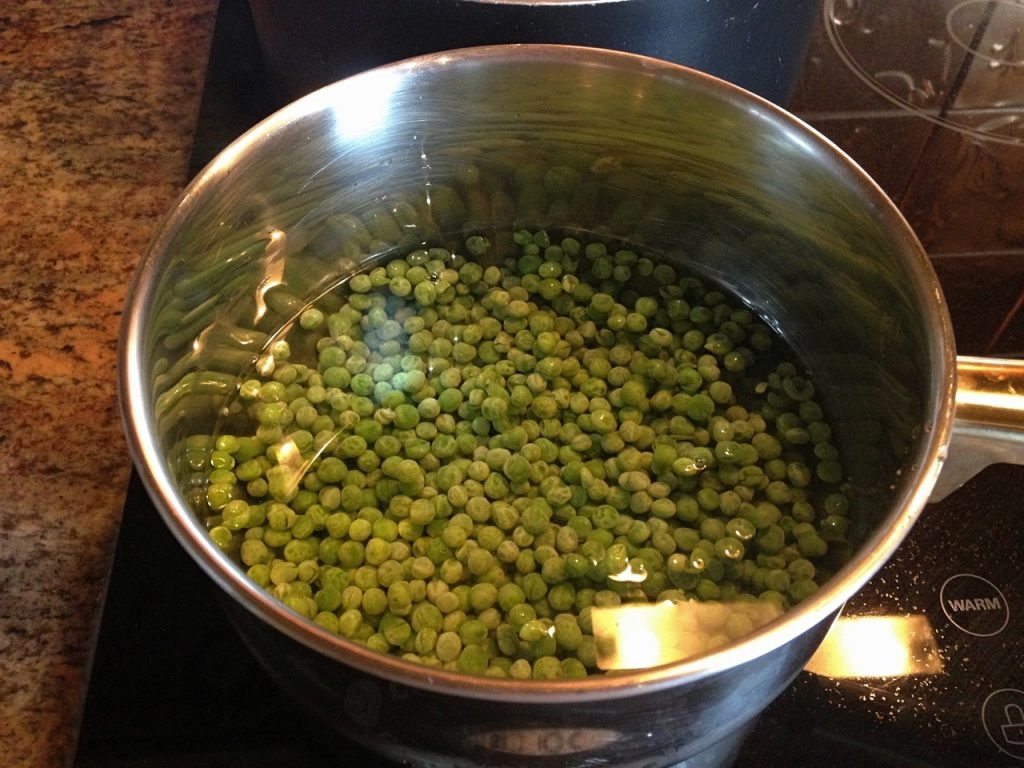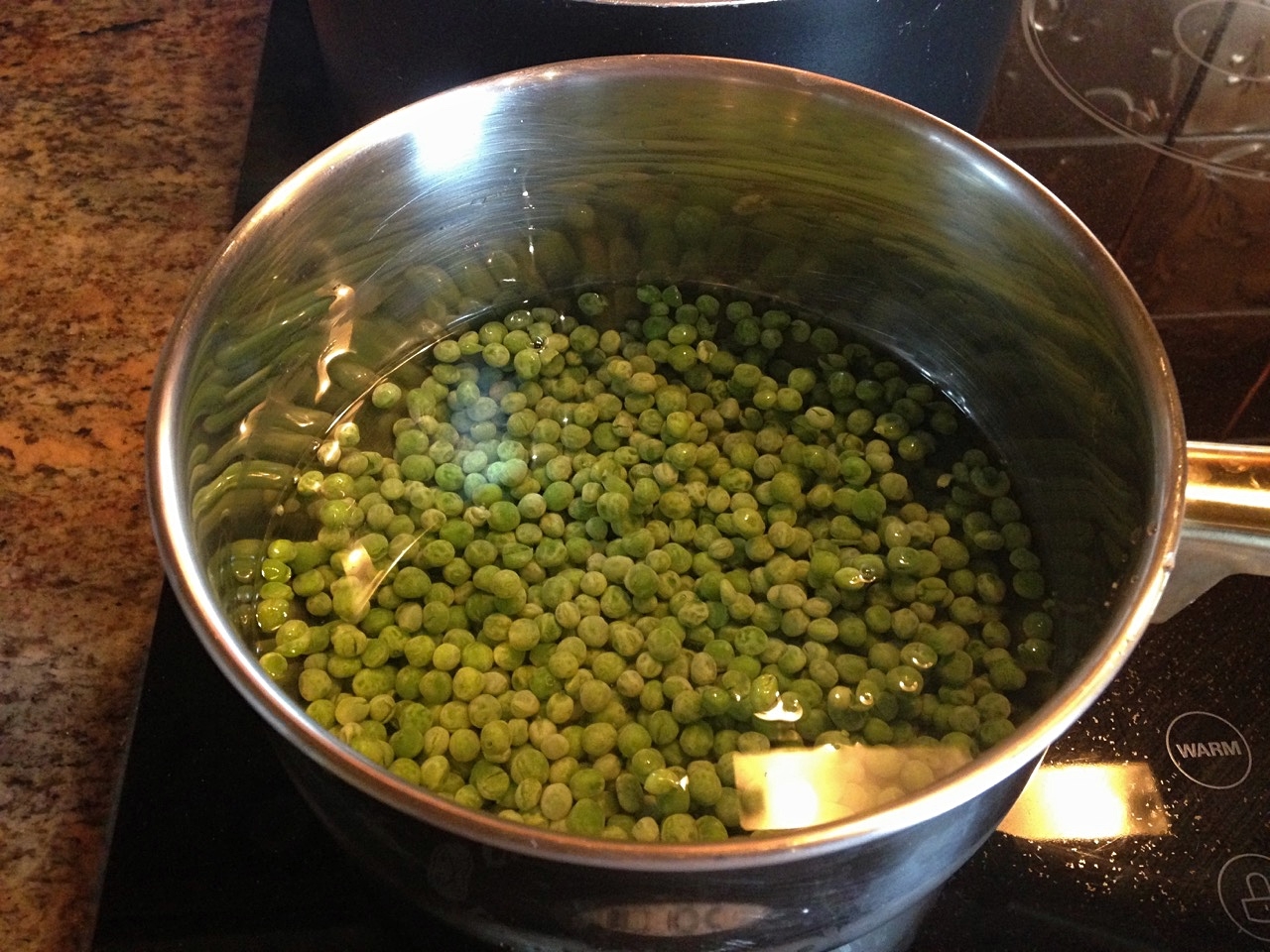 At the same time, I cooked some frozen peas until they were tender.  While the peas and potatoes were cooking, I made a white sauce…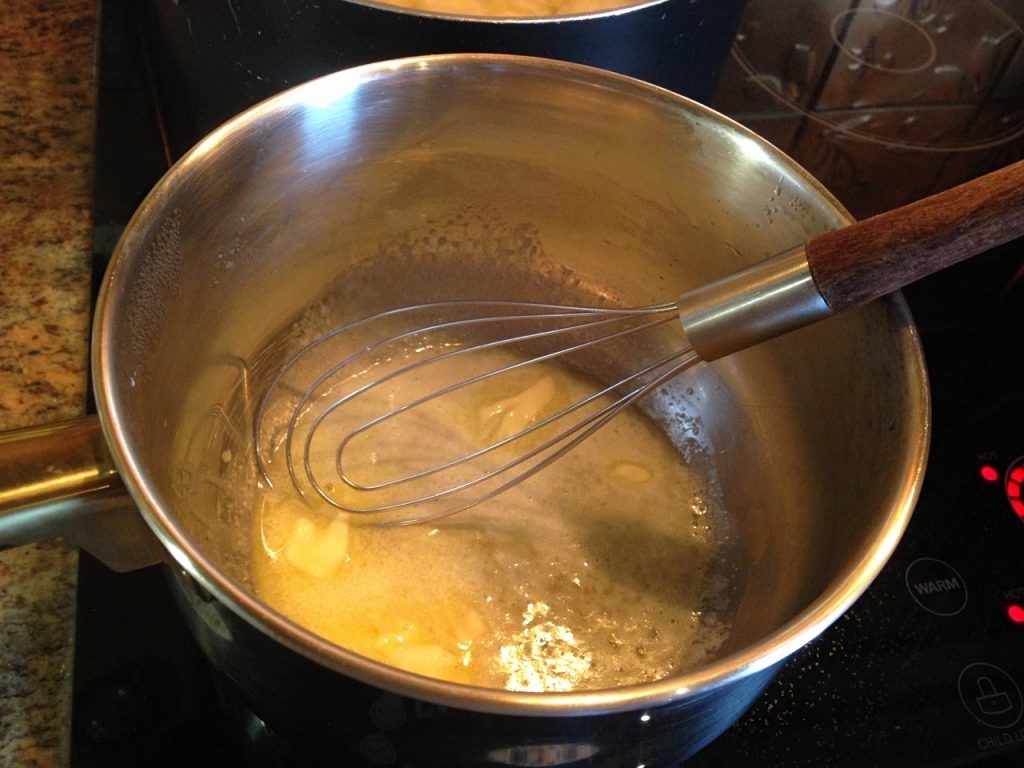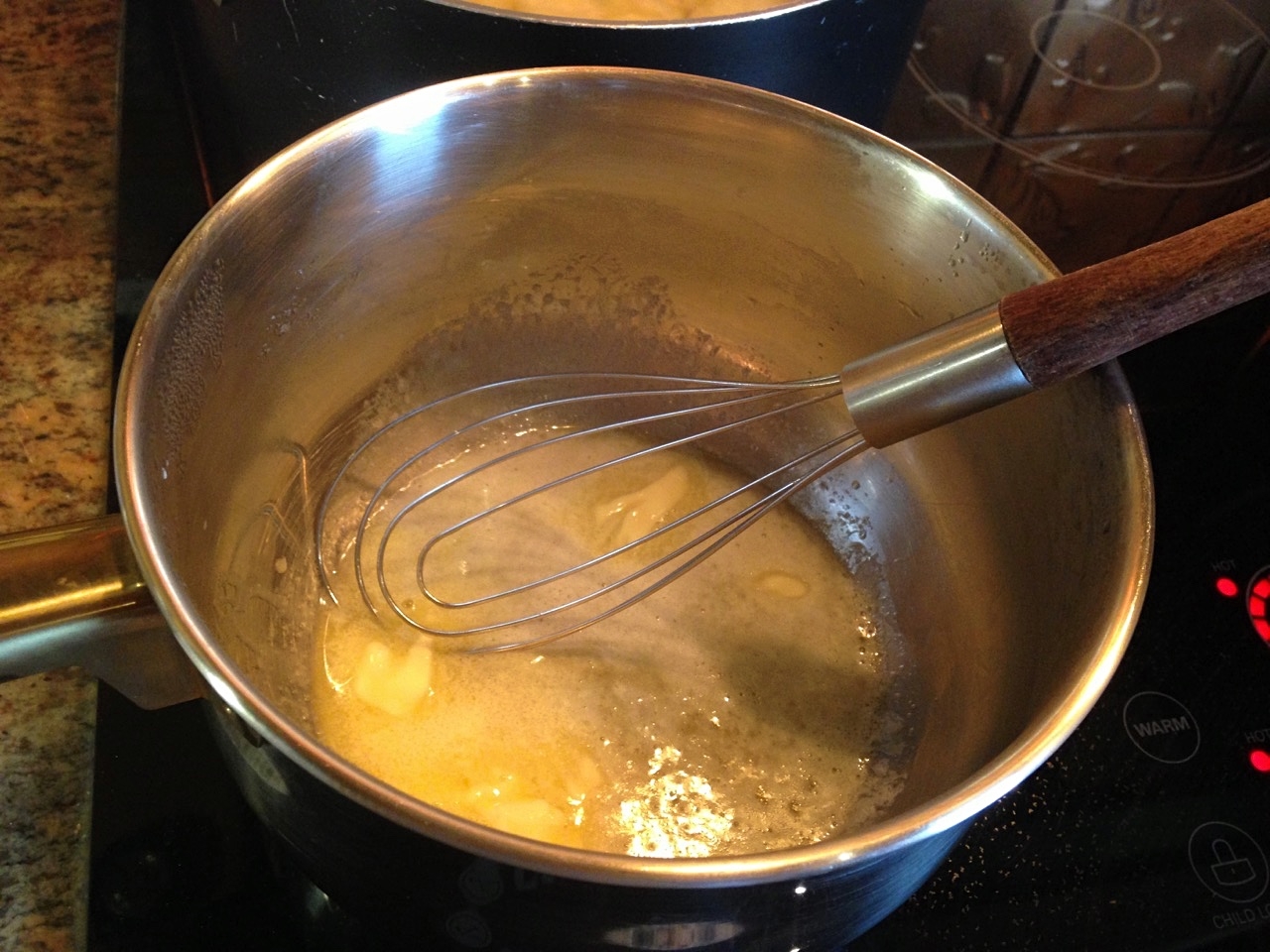 I started by melting some butter in a medium saucepan…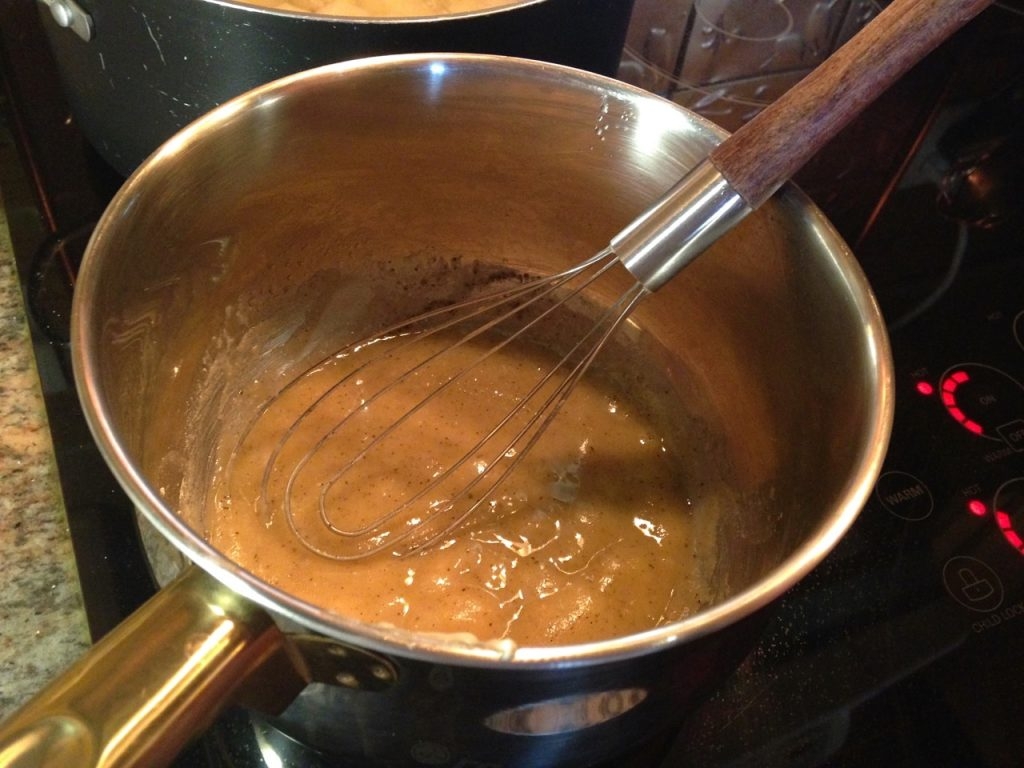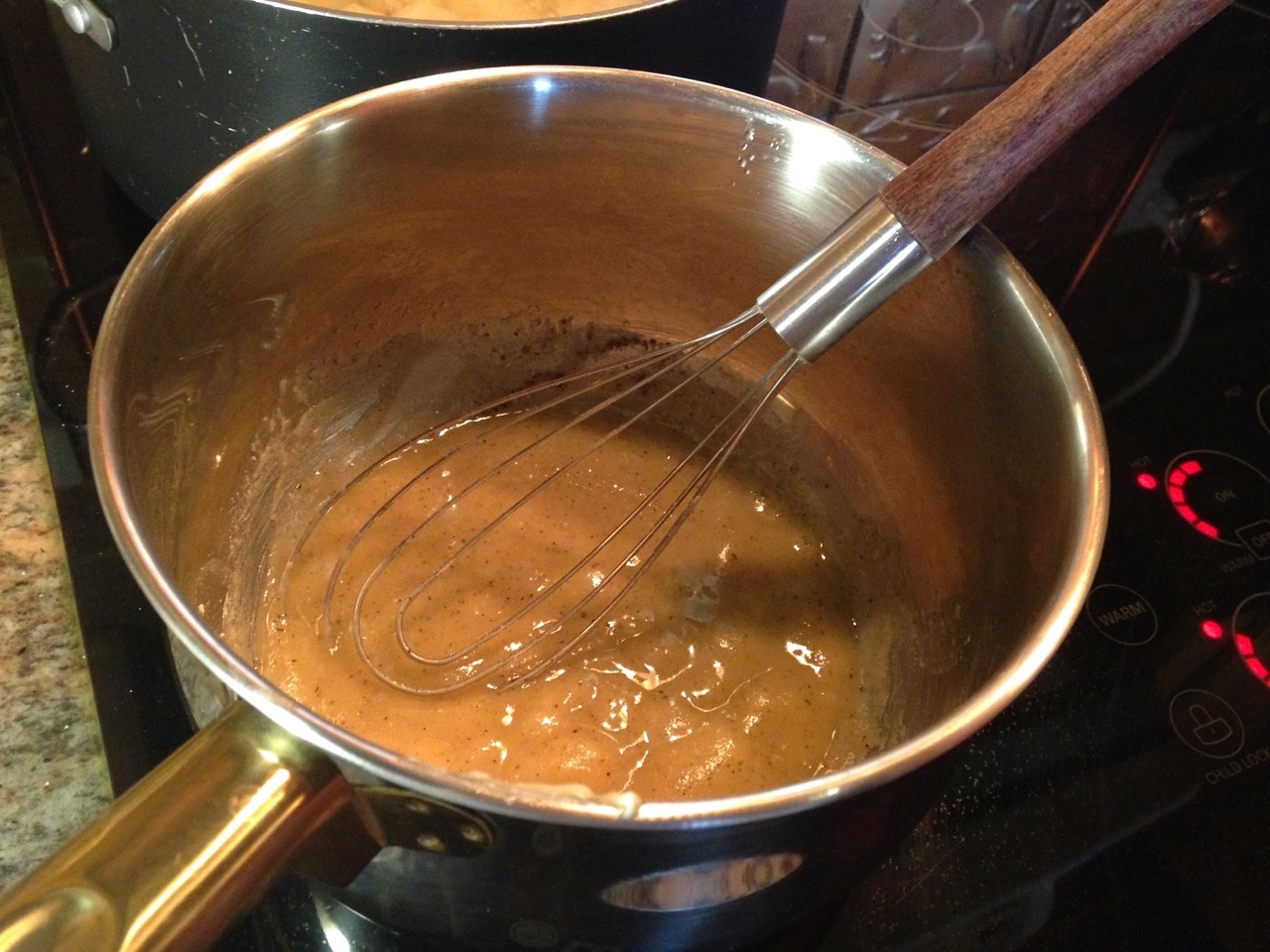 Next, I added some flour, salt, and pepper to the butter and immediately started whisking it over medium heat…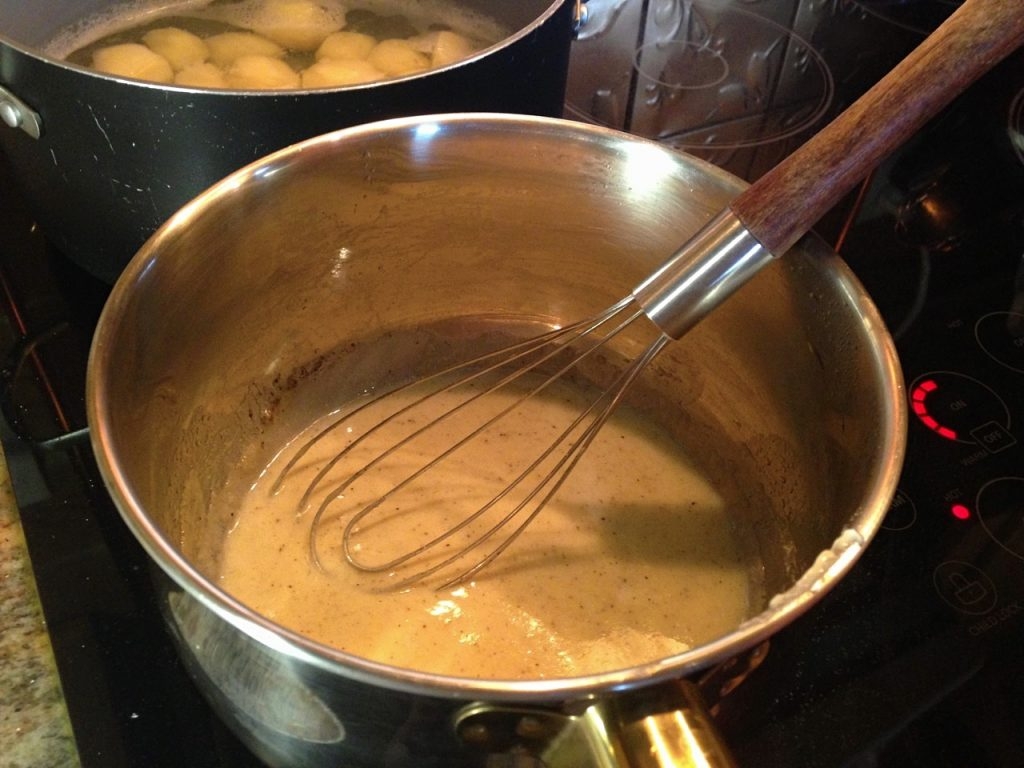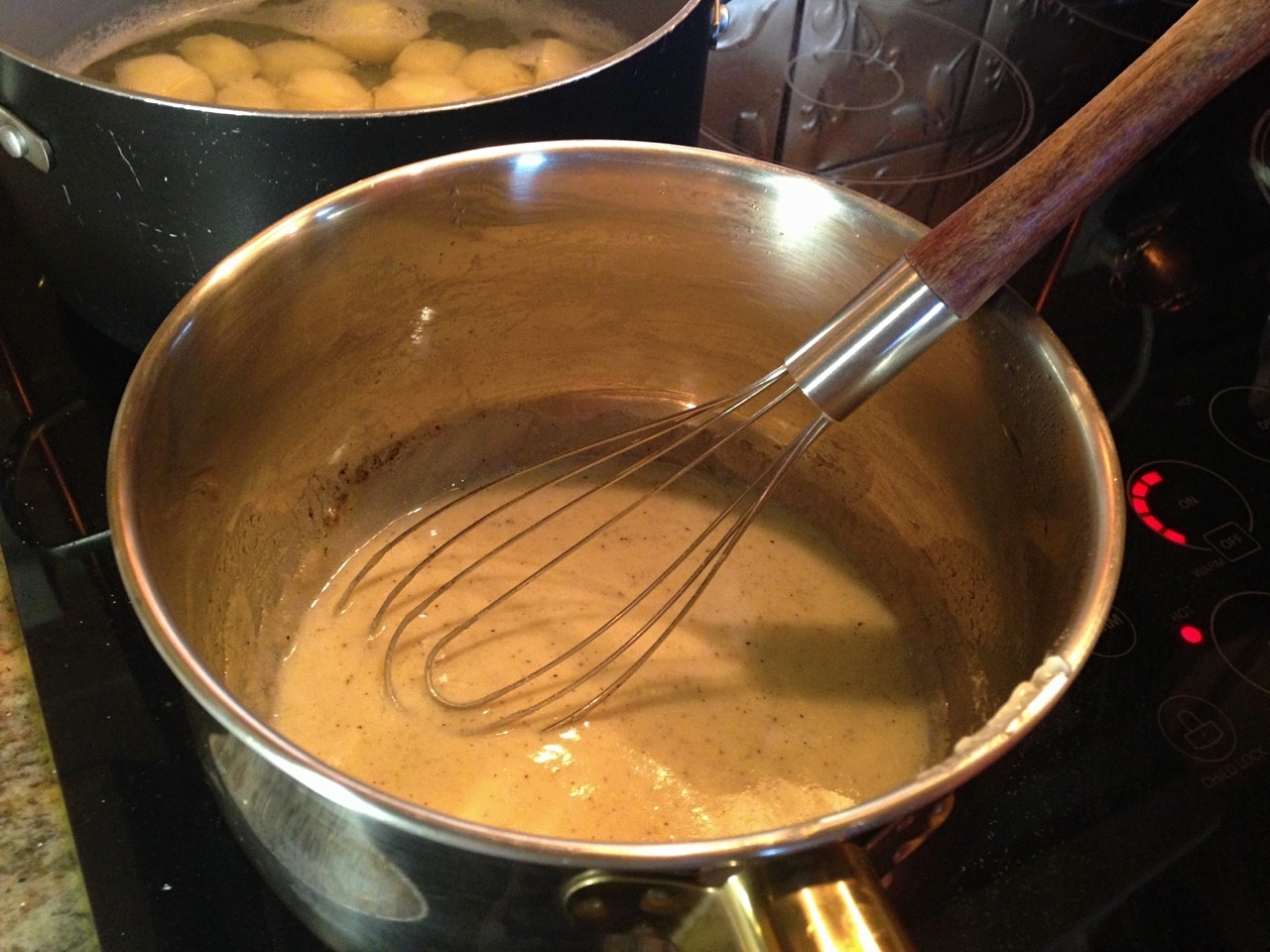 I continued whisking it for at least one minute to give the flour time to cook out of it.  This way the white sauce won't taste like flour…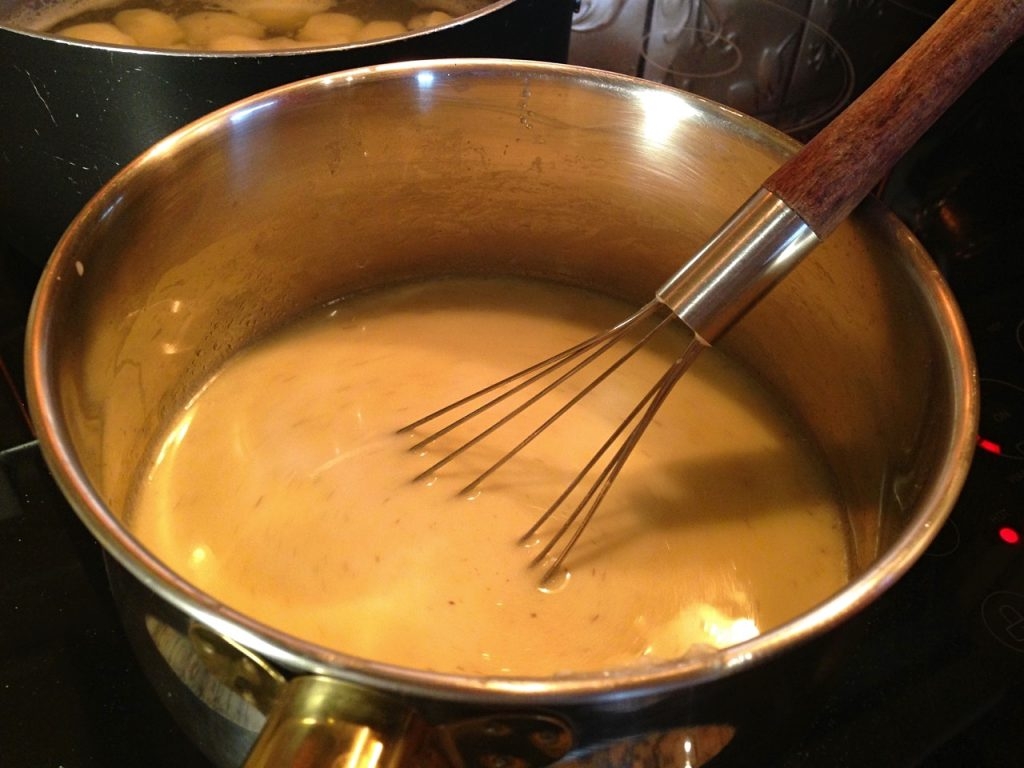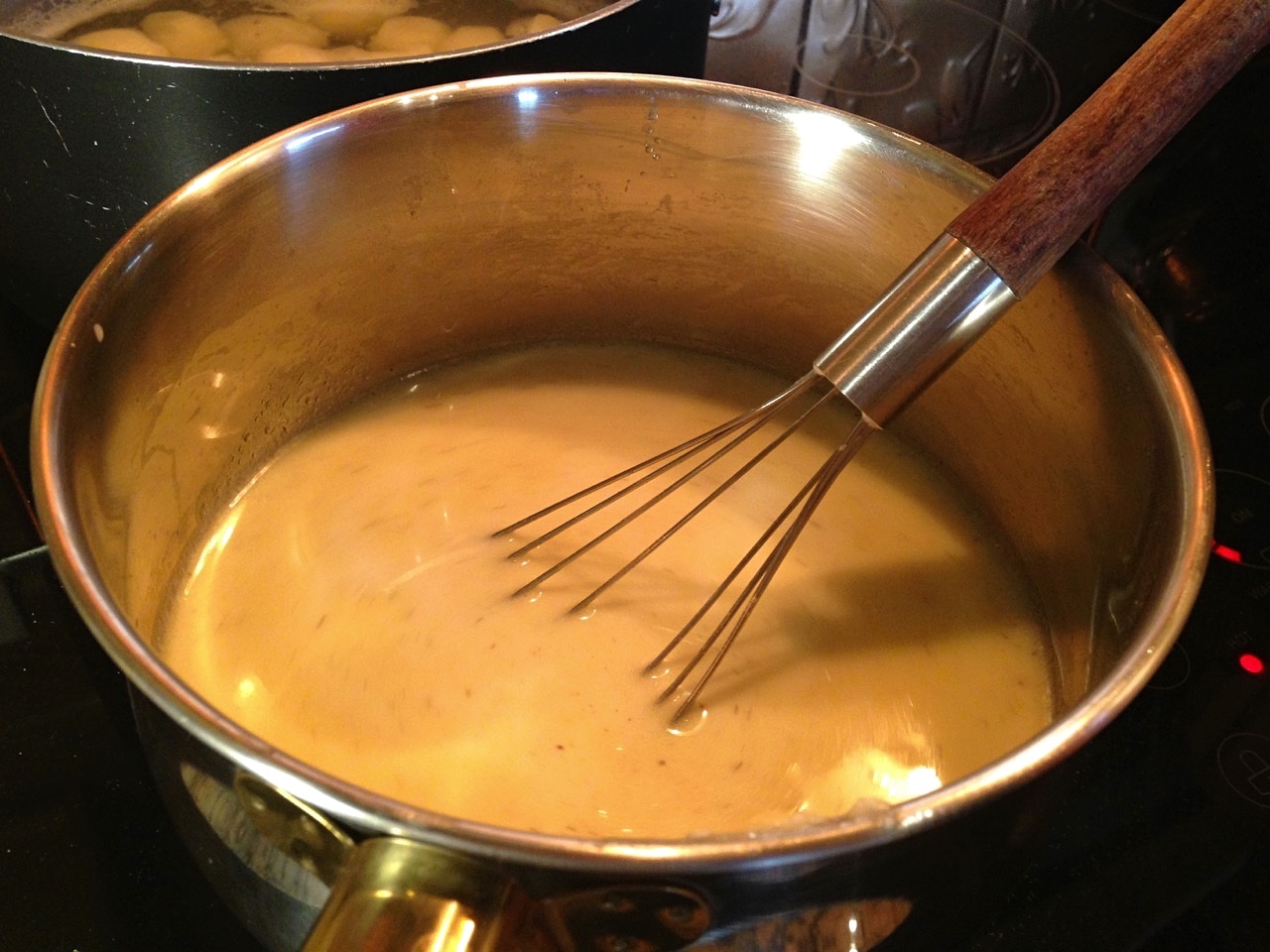 Then all I did was add some milk and continue whisking it for a few minutes…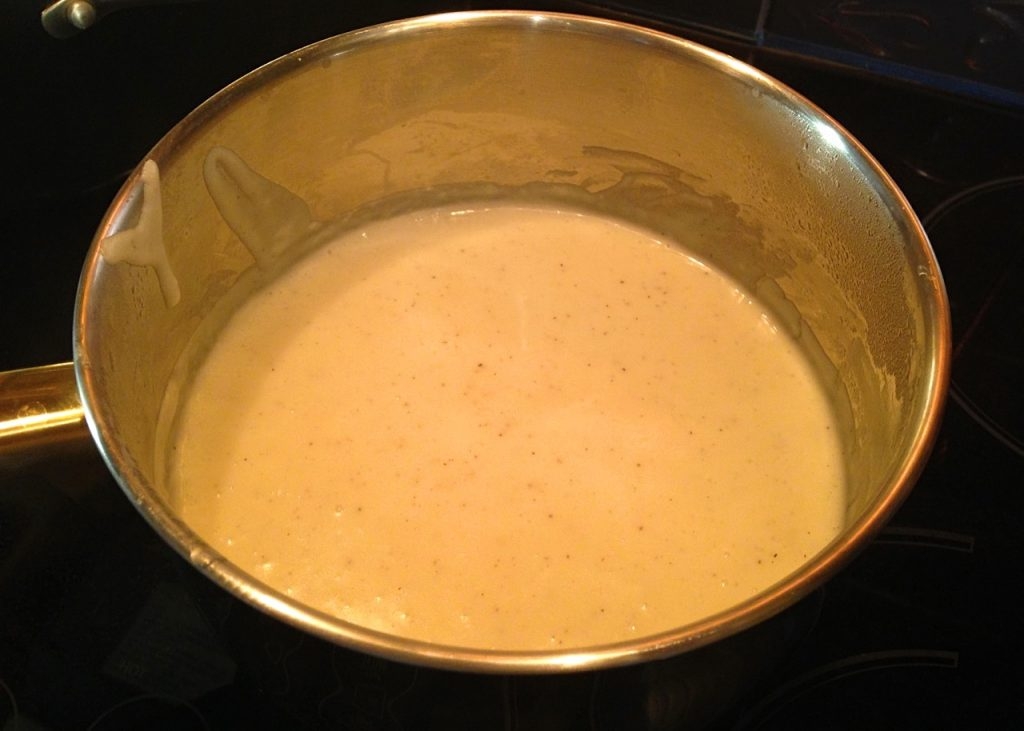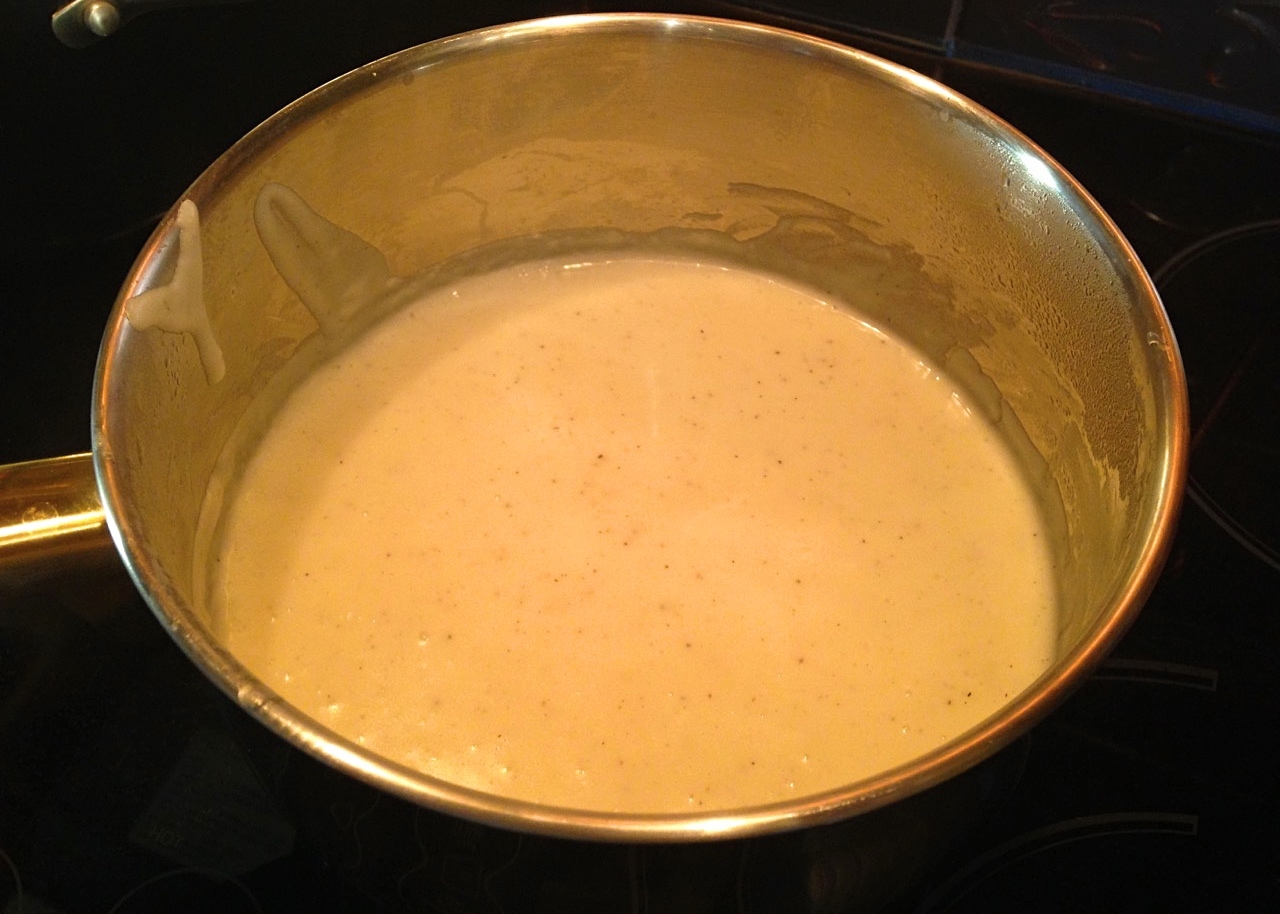 Until the sauce thickened and was nice and creamy…then I removed it from the heat.  This makes a medium-thick white sauce.  If you prefer a thicker sauce, just cut back on the milk…a thin sauce, just cut back on the flour…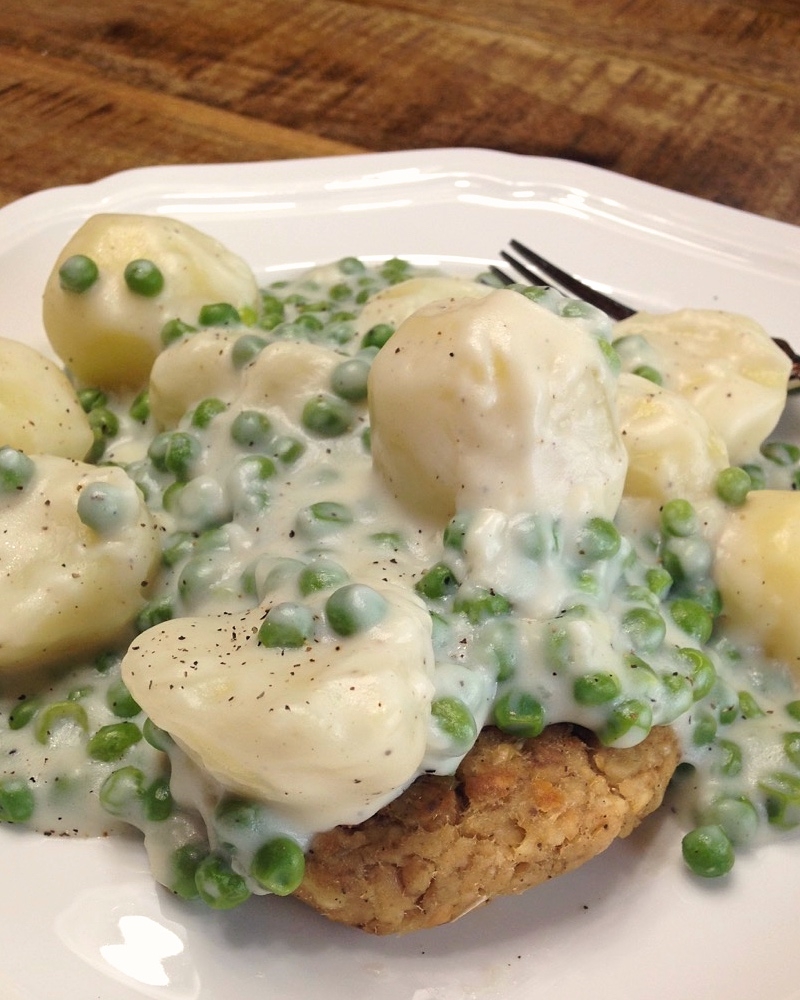 Then I served it up over some homemade Salmon patties…Yummy comfort food!!
Print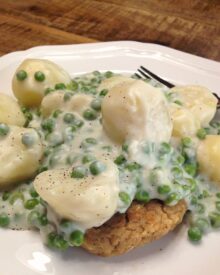 Creamed Peas with New Potatoes
Author:

Prep Time:

15

Cook Time:

45

Total Time:

60
---
Description
These Creamed Peas With New Potatoes are covered with a creamy delectable white sauce. They are even better with homegrown fresh peas. Delicious!
---
1 1/2

pounds

new red small potatoes, peeled

2

cups

of fresh garden peas, o 1 bag frozen baby sweet peas,

13

ounce

6 tablespoons

real butter

6 tablespoons

flour

3/4 teaspoon

salt

1/4 teaspoon

peper

3

cups

milk
---
Instructions
Cook the peas and potatoes in two separate pots until tender but not mushy. Meantime make the white sauce.
Melt the butter in a medium saucepan over medium heat. Add the flour, salt and pepper and immediately start whisking. Whisk for at least one minute, giving the flour taste time to cook out.
Add the milk and continue whisking slowly over medium heat. Whisk until mixture begins to thicken. This might take ten to fifteen minutes. Remove from heat.
Pour over the drained peas and potatoes and serve.
---
Notes
Yukon gold or fingerling potatoes can be substituted for the red potatoes if desired, but make sure they are cut small.
Fresh garden peas can be used instead of frozen peas, if you're lucky enough to have them.
---
There may be affiliate links in this post. We are a participant in the Amazon Services LLC Associates Program, an affiliate advertising program designed to provide a means for us to earn fees by linking to Amazon.com and affiliated sites.