Creamy Asiago Potato Soup
Asiago cheese adds a wonderfully unique flavor to this Creamy Asiago Potato Soup and the flavor of sweet carrots complement the tangy cheese flavor.  It's a very creamy and comforting soup!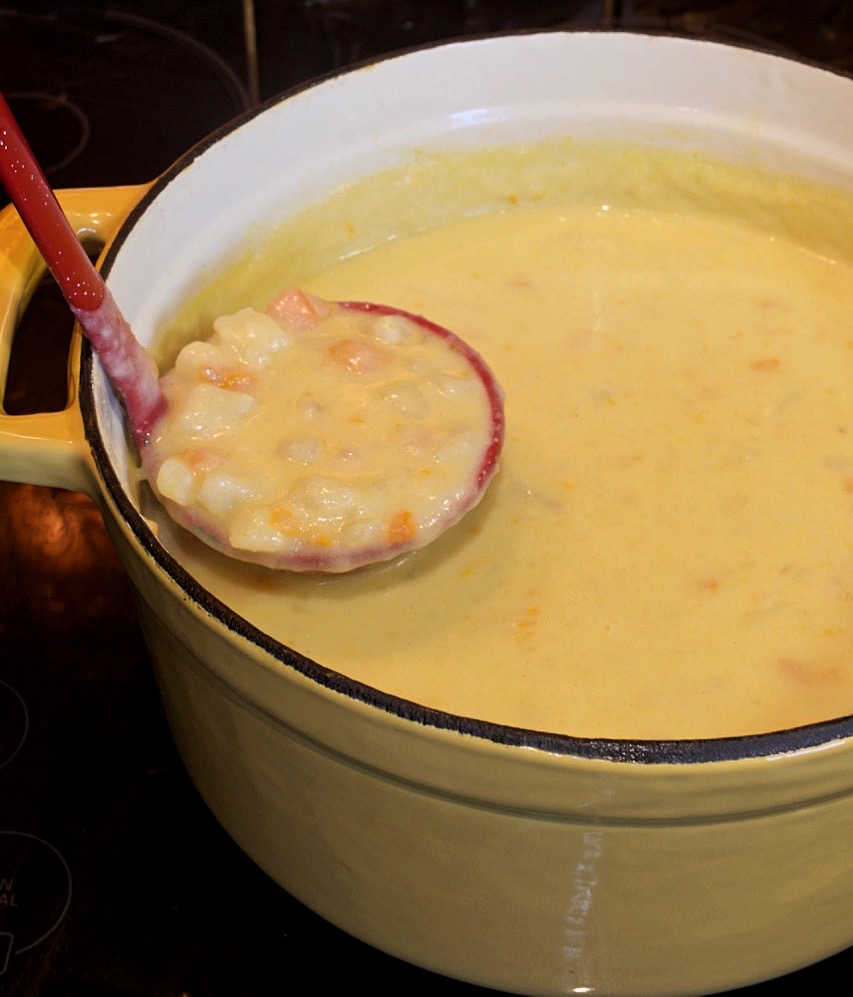 Here in Kentucky, yesterday was a blustery Winnie the Pooh sort of day.  I thought my stick house was going to blow away.  Coupled with the fact that I was under the weather with a bad cold, it just seemed like a perfect hot soup day.  I love to experiment with all soups, and I already have my favorite Loaded Potato Soup recipe.    However, I've been wanting to try some Asiago cheese in one of my soup recipes.  I purchased a wedge of it the other day but wasn't sure what I was going to use it in, but my thoughts were definitely already going in the direction of either potato or broccoli cheese soup.  After checking my fridge, I quickly ruled out the broccoli soup, since I hadn't purchased any broccoli.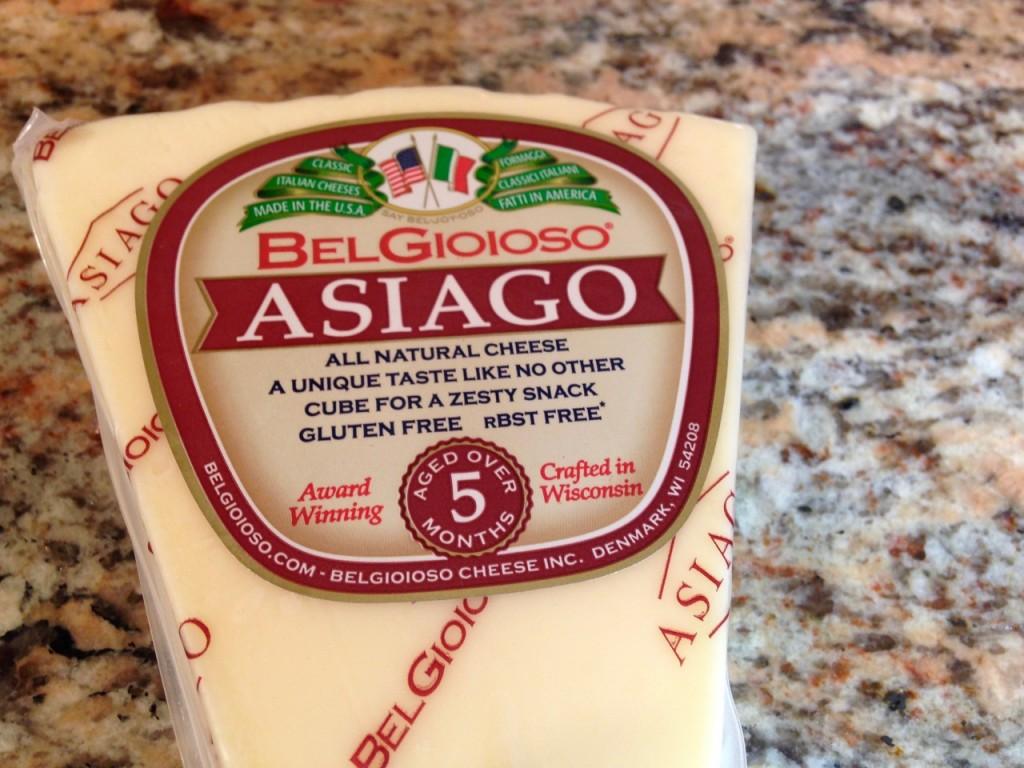 Okay, let's talk cheese for a second.  I don't know if you're a "mild cheese only" sort of person, like my hubby Don, or if you're more of a "sharp and aged cheese" sort of person, or maybe you like both.  Well just in case you're not familiar with Asiago Cheese, it is a semi-firm Italian cheese that is made from cow's milk.  It melts beautifully and has its own unique tangy spicy flavor.  The younger the Asiago, the milder it is….the older the stronger and more bitter it is.  It ranges in textures, from soft to crumbly, depending on its age, and its' flavor is reminiscent of Parmesan.  You can buy it in the specialty cheese section at your grocery store, and the one above comes in an 8-ounce wedge.  If you can't find it, you can substitute Parmesan.  Note:  If you've never tried Asiago cheese, you might want to try it first as a snack with crackers or fruit, before trying it in soup, to make sure you like its unique flavor.
Okay, enough on the cheese lesson.  Here's all you need to do to make this delicious comforting soup…     
Shred some Asiago cheese.
Dice up some carrots and onions.
Cut some potatoes into small cubes.
Melt some butter in a dutch oven or soup pot.  Add the onions and carrots and saute' until the carrots are semi-tender, about 10 minutes.  Add some minced garlic and saute' for about 2 more minutes.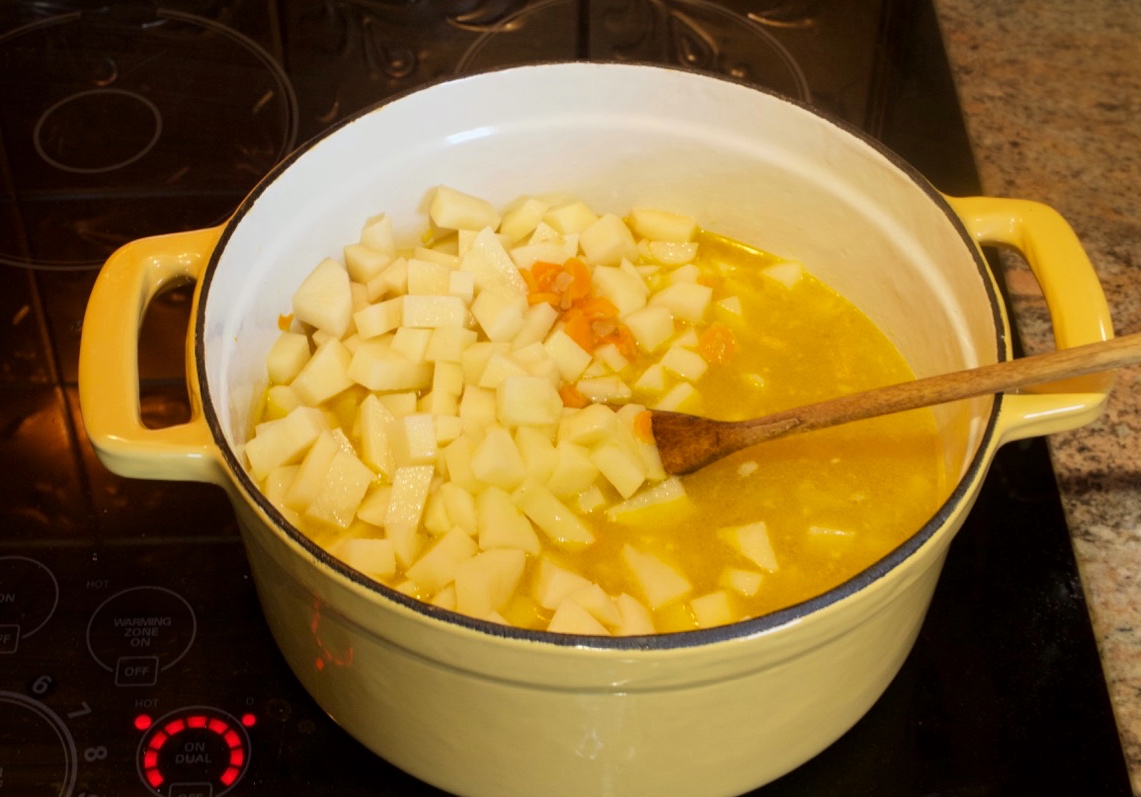 Add the potatoes, chicken broth, salt, and pepper and cook until the potatoes are tender… about 25 minutes.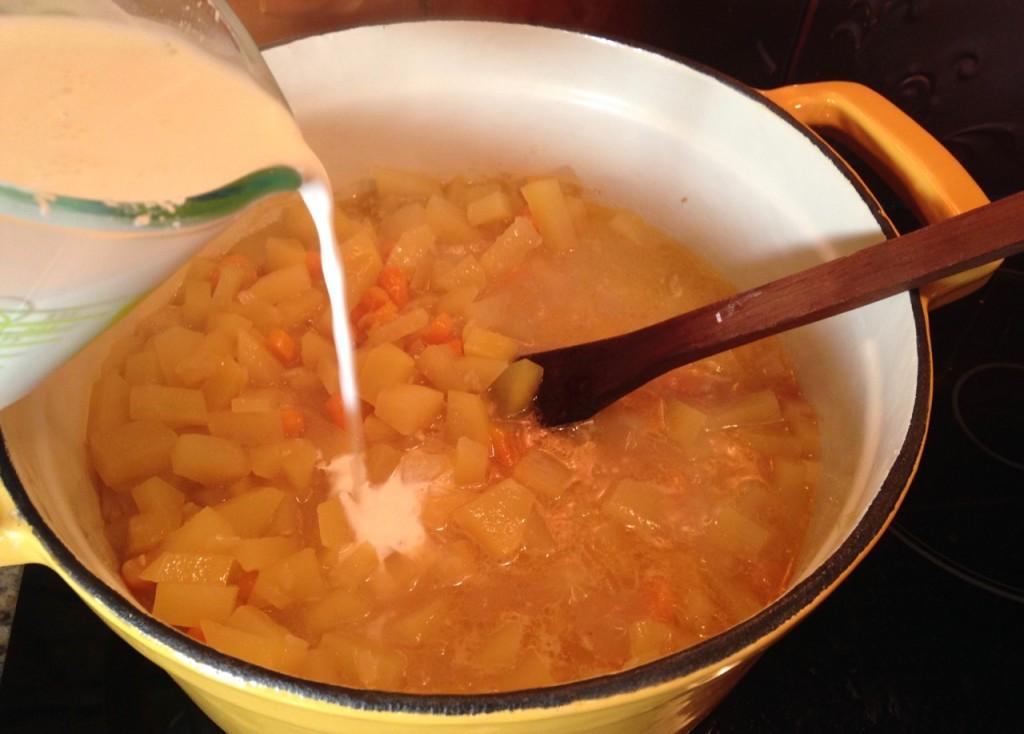 Add some half & half, milk and cornstarch.
Slowly stir the soup over medium heat until it becomes smooth and creamy, about 3-4 minutes, and remove it from the heat…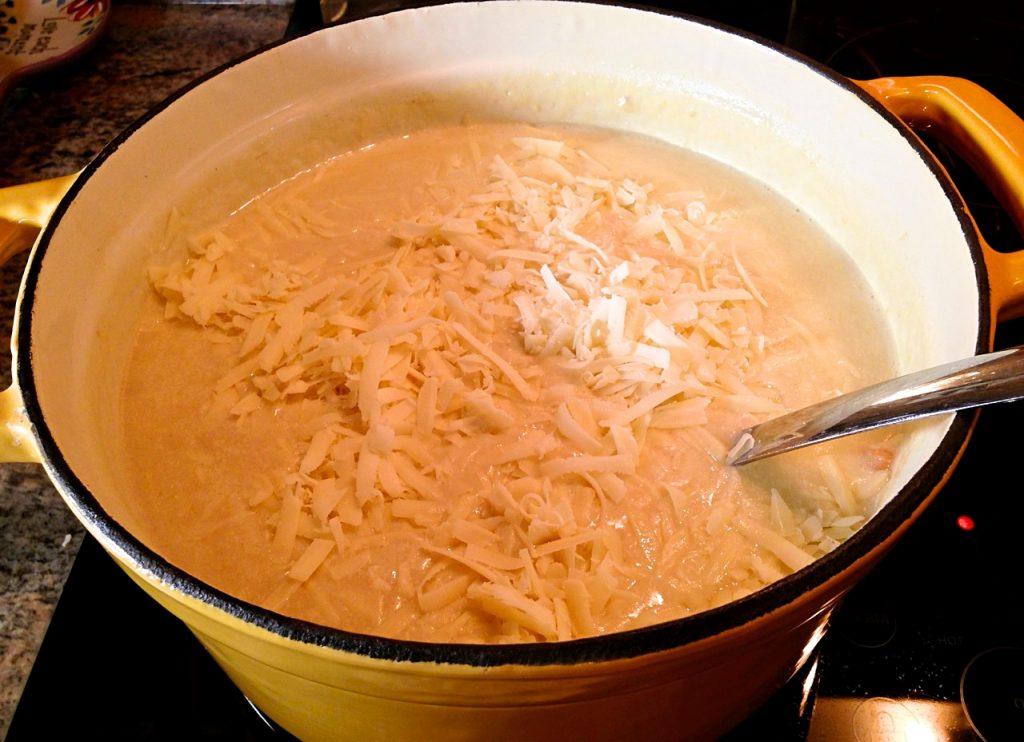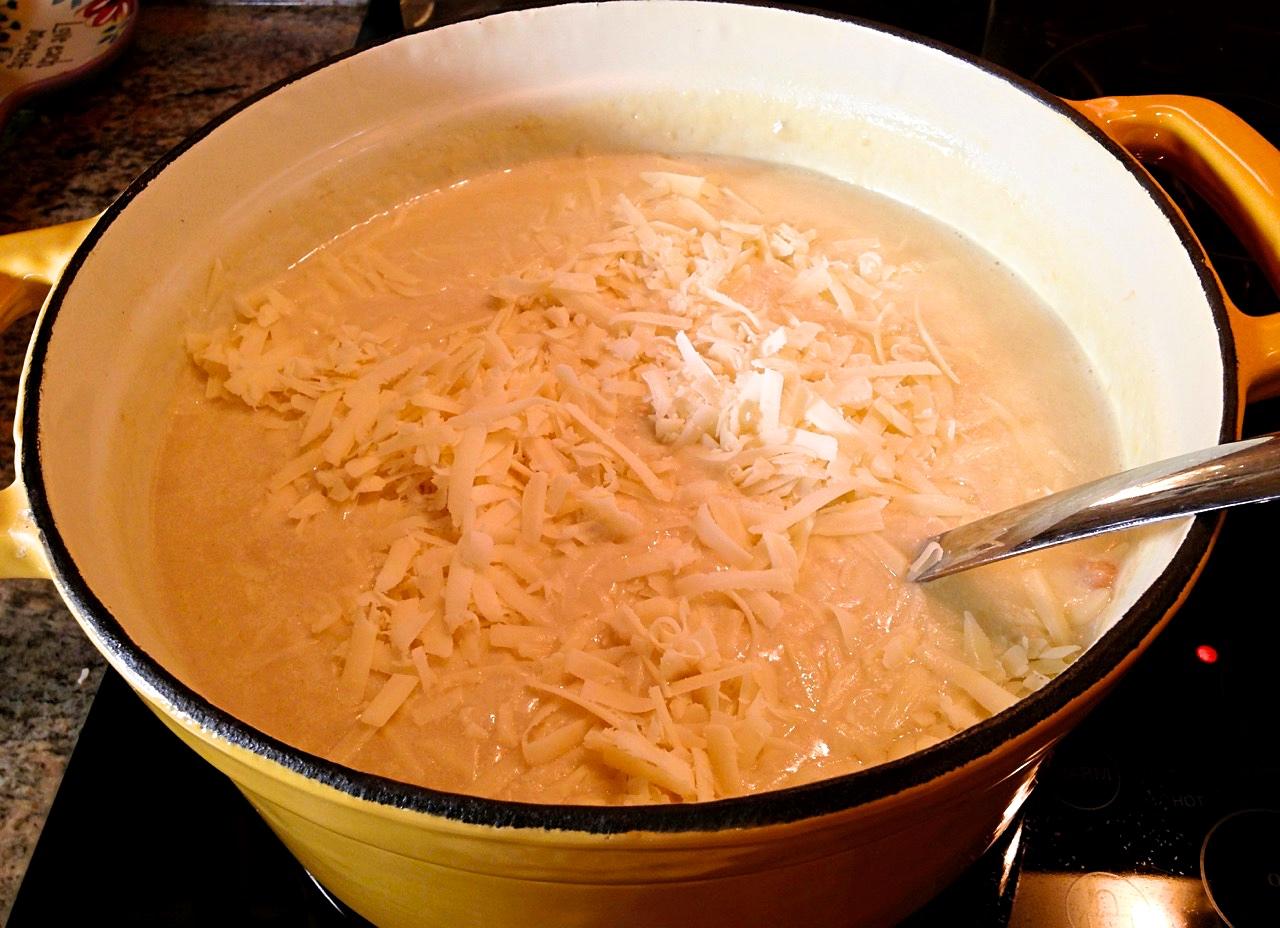 Add about 2/3 of the shredded cheese, saving the rest for sprinkling on the soup when serving it.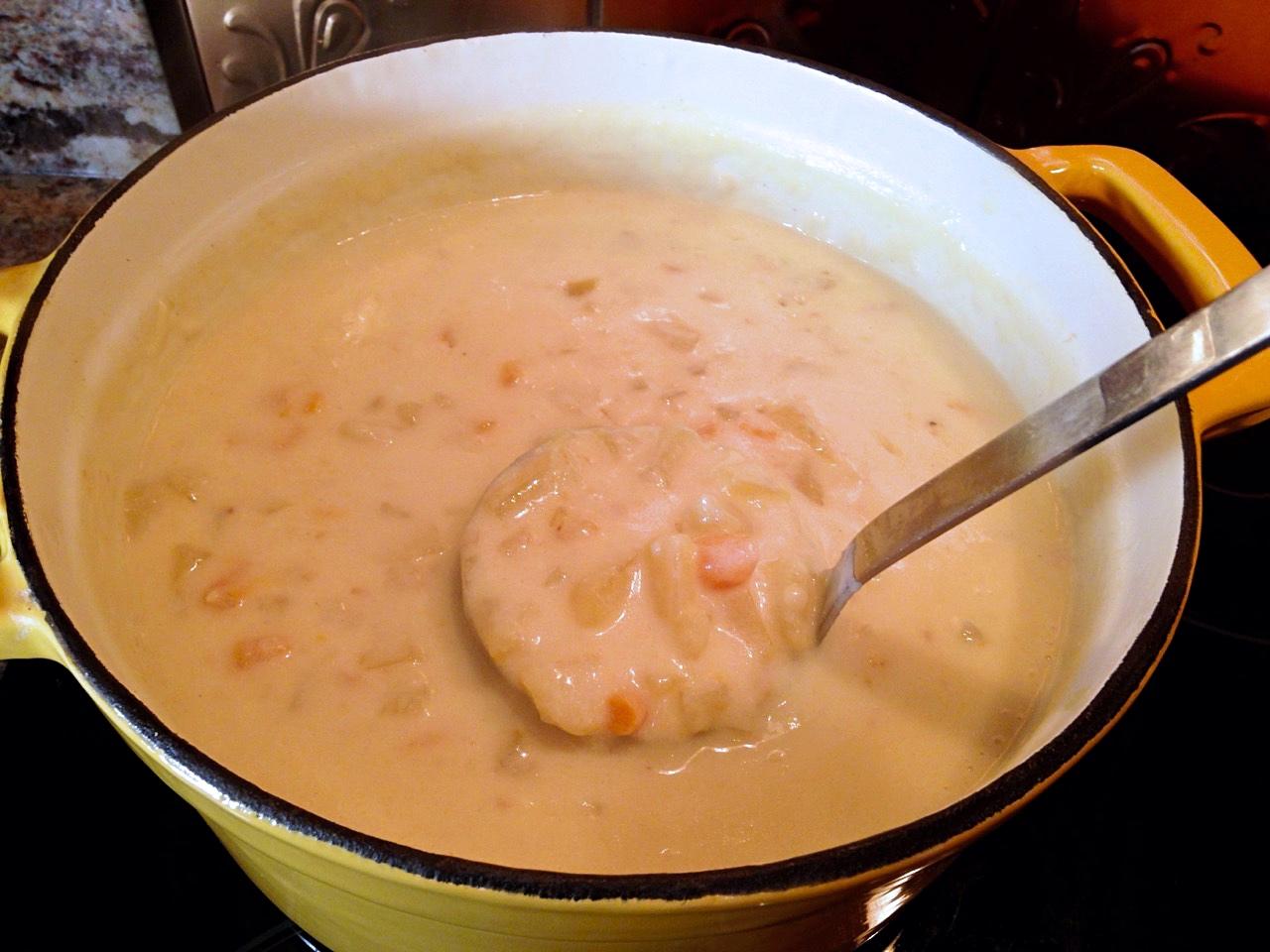 And lastly, allow the cheese to melt and gently stir it a few times to blend it in.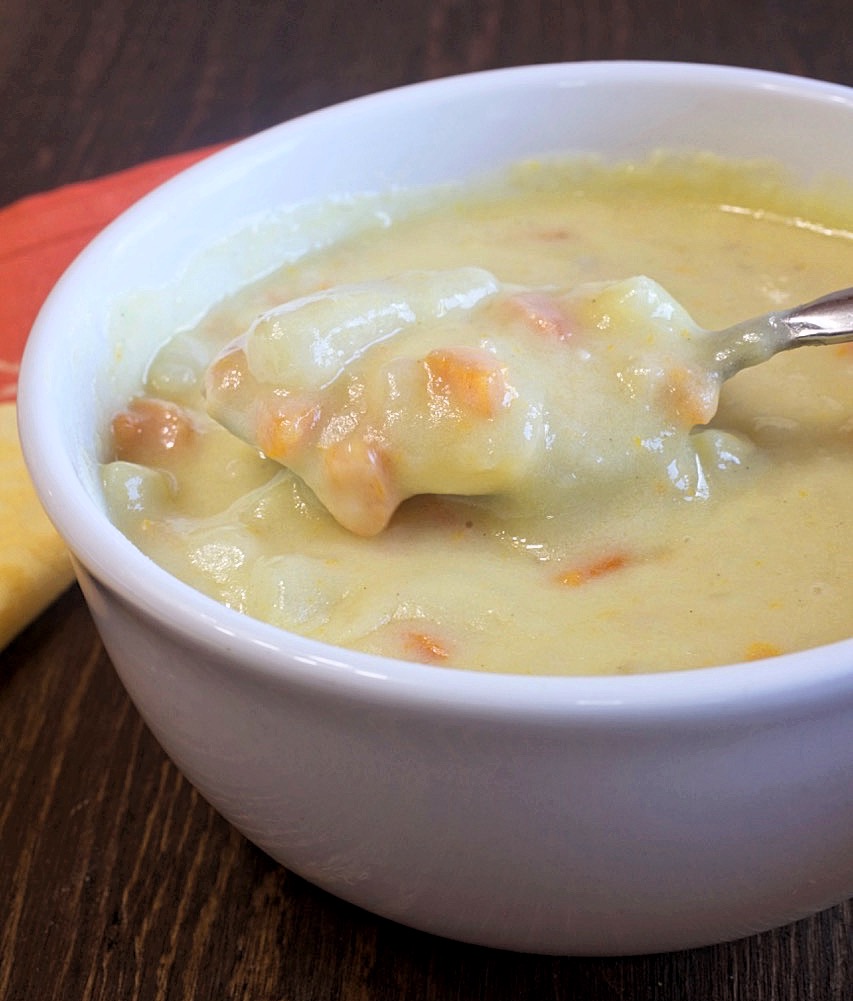 Serve it up in bowls with additional cheese if you prefer.  You can also add bacon bits and pieces of green onion, but I like it just the way it is.  You'll love the uniquely rich and tangy flavor the Asiago cheese adds to this soup!
Print
Creamy Asiago Potato Soup
Author:

Prep Time:

20

Cook Time:

40

Total Time:

60
---
Description
Asiago cheese adds a wonderful but unique flavor to this creamy potato soup, and sweet carrots complement the tangy cheese.
---
1

stick real butter

1

wedge of Asiago cheese, 8 ounces

2

cups

diced carrots

2

medium diced onions

1 tablespoon

minced garlic

1/2 teaspoon

white pepper

1 1/2 teaspoons

salt
8-9 medium red potatoes, peeled and diced, about

4

pounds

2

cans low sodium chicken broth, 14.5 ounces each

3 tablespoons

cornstarch

1

cup

half and half

2

cups

2% or whole milk
Diced green onions, green part only, optional
Crumbled cooked bacon, optional
---
Instructions
Shred the cheese into a bowl and set aside.
Melt the butter in a dutch oven or large pot over medium heat. Add the diced carrots and onion. Saute for about 7-8 minutes until the onions are translucent and the carrots are semi-tender.  Add the garlic and saute for two more minutes.
Add the broth, diced potatoes, salt and pepper, and cook covered for about 25 minutes until the potatoes are very tender.
Add the cornstarch to the half & half in a measuring cup and whisk with a fork until the cornstarch is dissolved and pour it into the hot soup mixture. Add the milk.
Continue cooking over medium heat while whisking or stirring with a wooden spoon until the soup has slightly thickened… about 4 minutes. Remove from the heat.
Add about two-thirds of the cheese and slightly stir to allow cheese to melt.
Serve in bowls, and garnish with the remaining shredded cheese, bacon bits, and diced green onions if desired.
---
---
There may be affiliate links in this post. We are a participant in the Amazon Services LLC Associates Program, an affiliate advertising program designed to provide a means for us to earn fees by linking to Amazon.com and affiliated sites.